2023
🖋️I shared yesterday's post because I knew today would be New Pen Day! I wanted to share the context of visiting the store in Europe.
This is a Casa della Stilografica exclusive Leonardo Furore Flame Grande. It's number 29/43, and comes with Leonardo Arancio ink. It's a perfect Craig pen.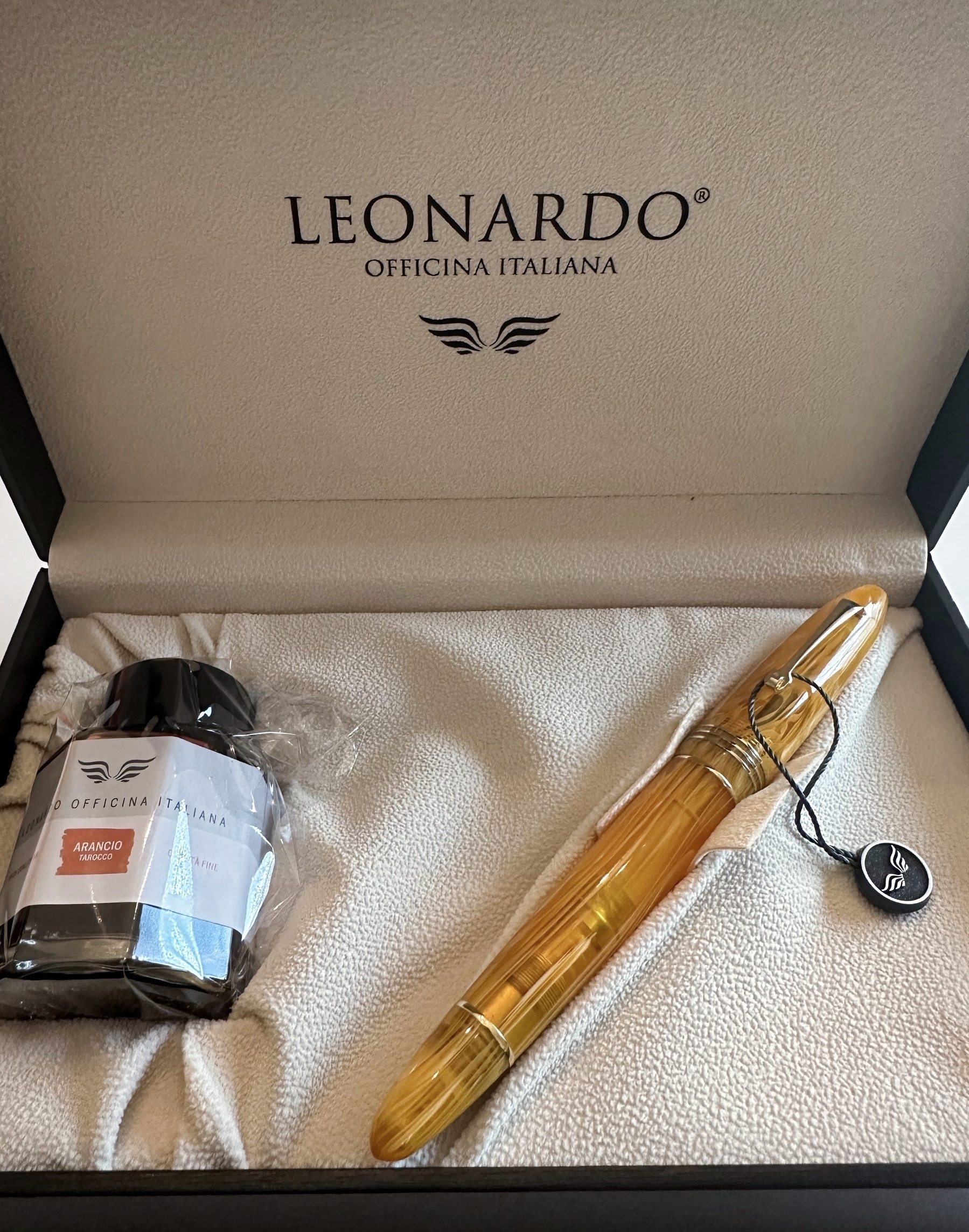 🖋️My favorite pen. Purchased when my wife and I were in Florence Italy last December from the amazing Casa della Stilografica. It pairs so beautifully with Yama Budo. An amazing memory saved in a beautiful pen.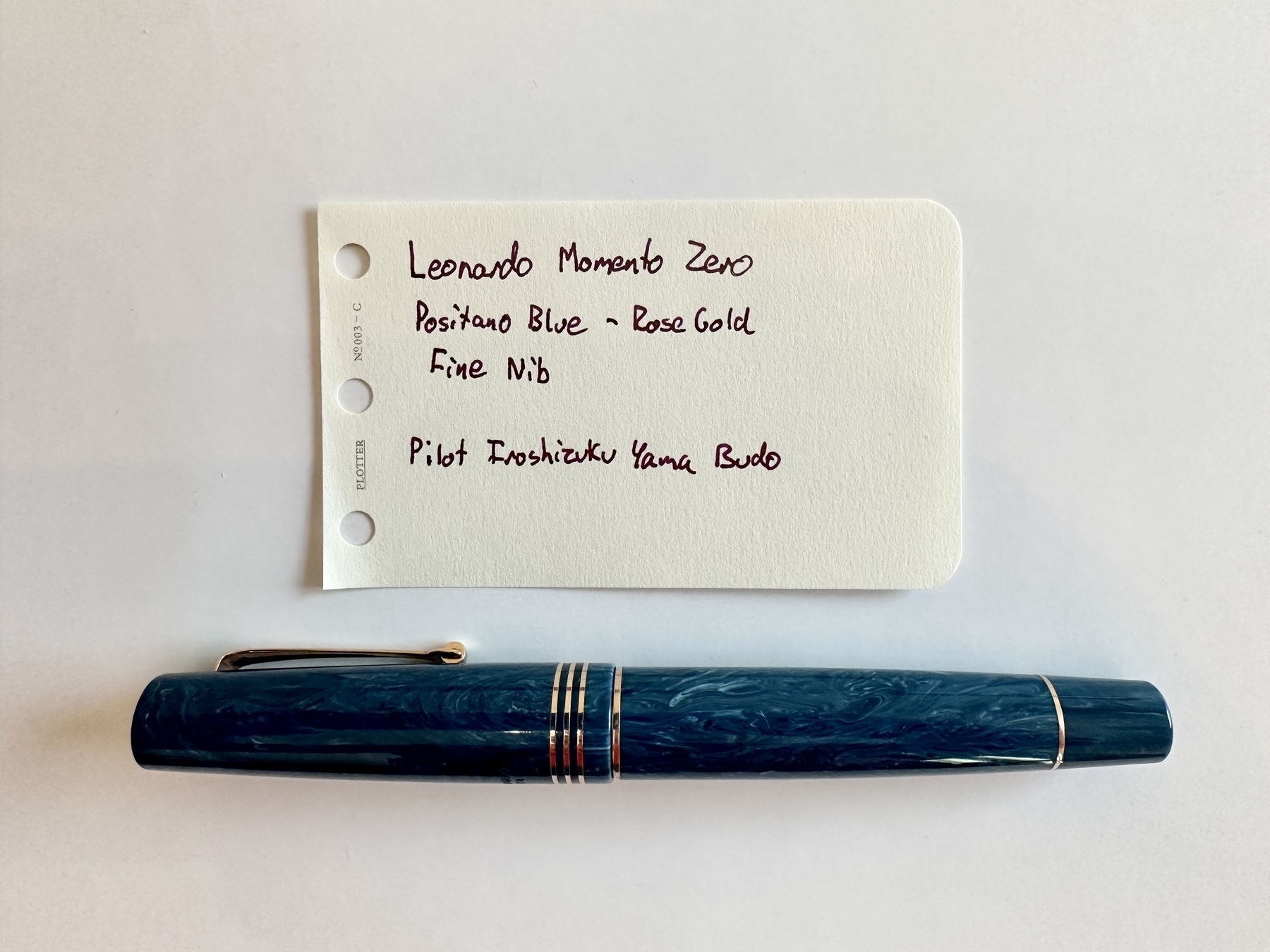 Just arrived for a few days vacation in the north GA mountains, and already making the most of it.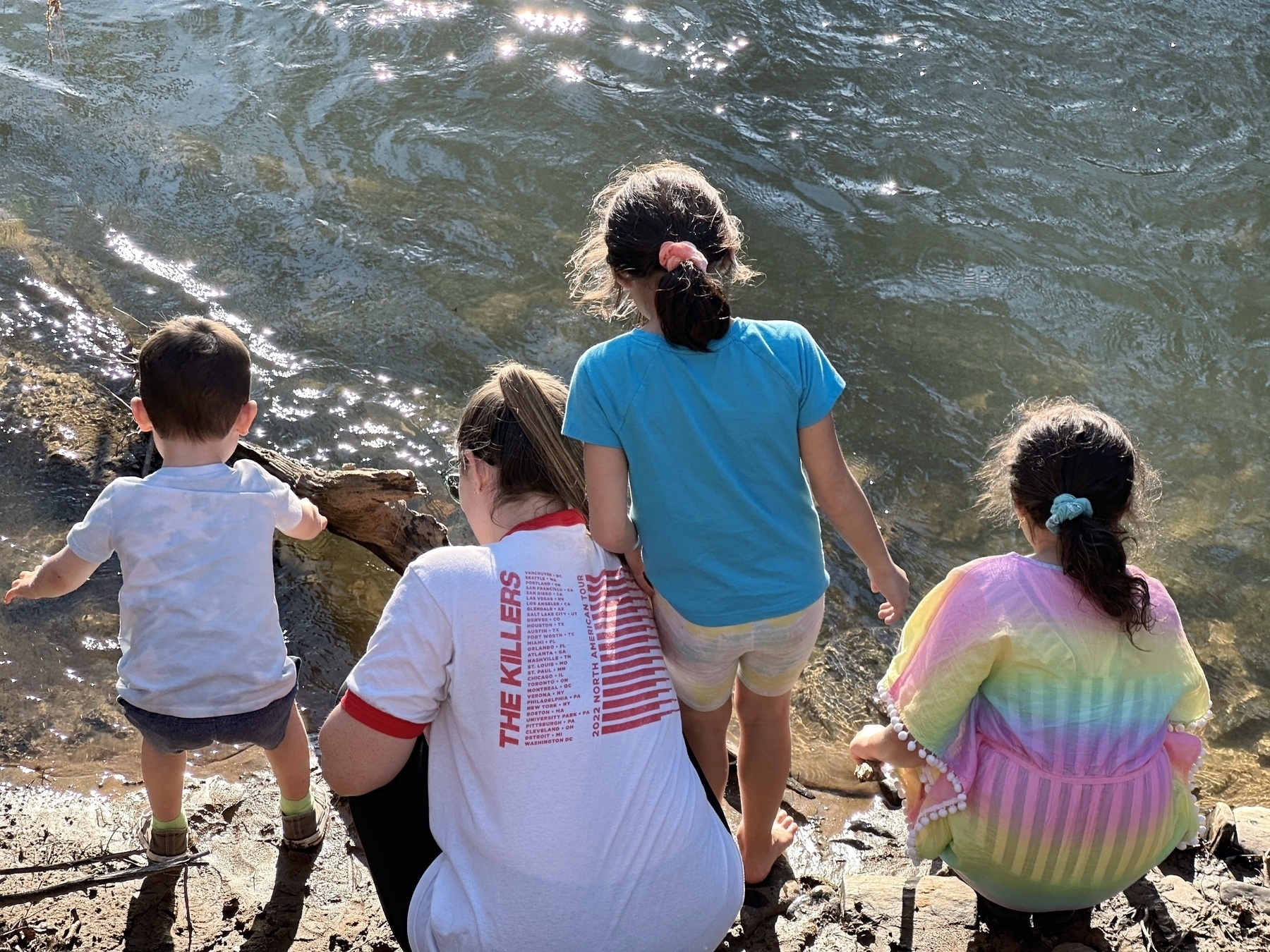 I know many people have done a lock for the photo logging challenge today with a theme like secure, but I just installed this Schlage Encode Plus, and wanted to show it off.
Now if only I could get the HomeKit connection working.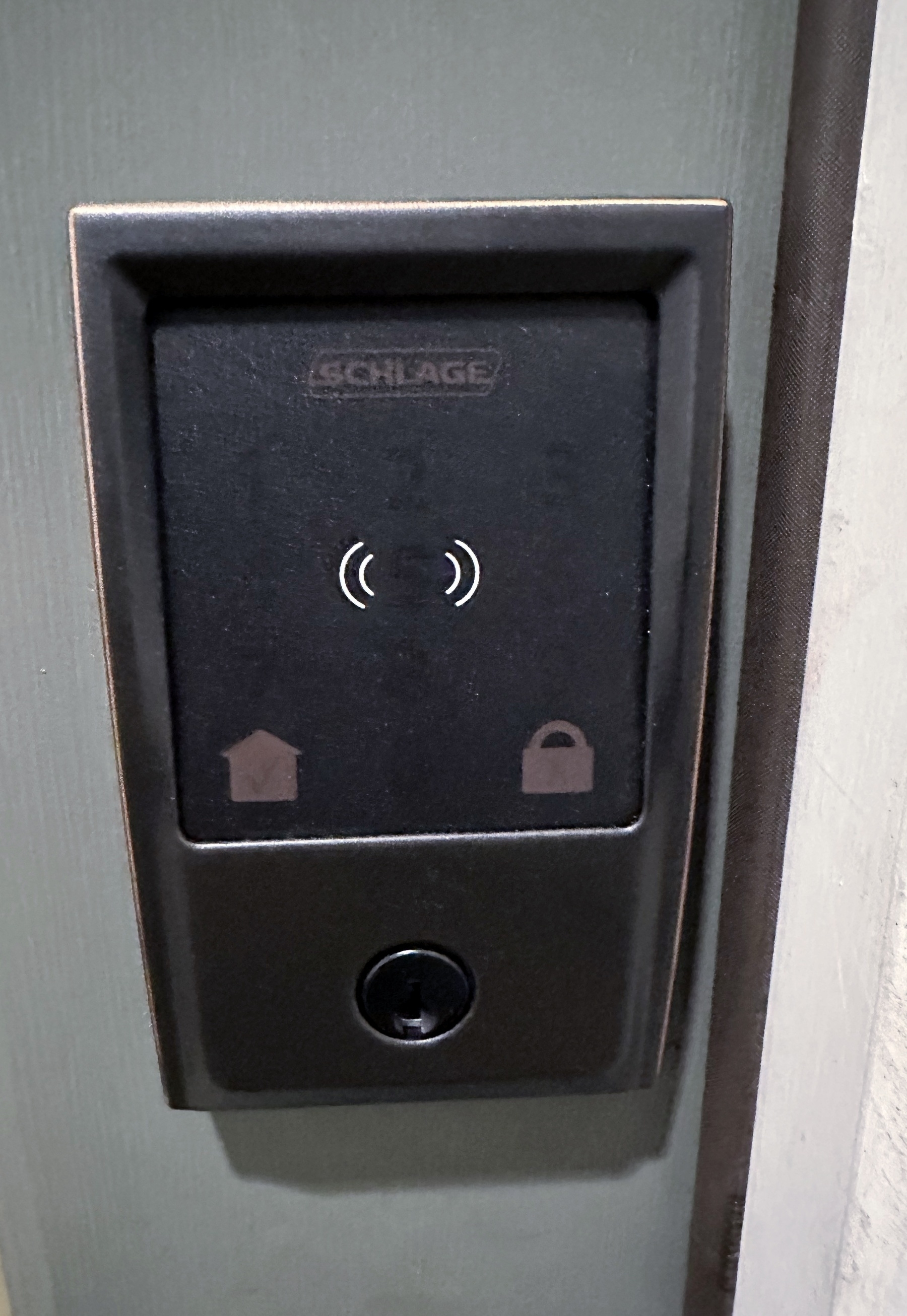 🖋️Finding the perfect ink to pair with a pen feels like magic. I'm particularly fond of this pairing. Purple and orange with a killer orange ink in one pen? The ultimate Craig pen.
Now if only I could get better at product photography.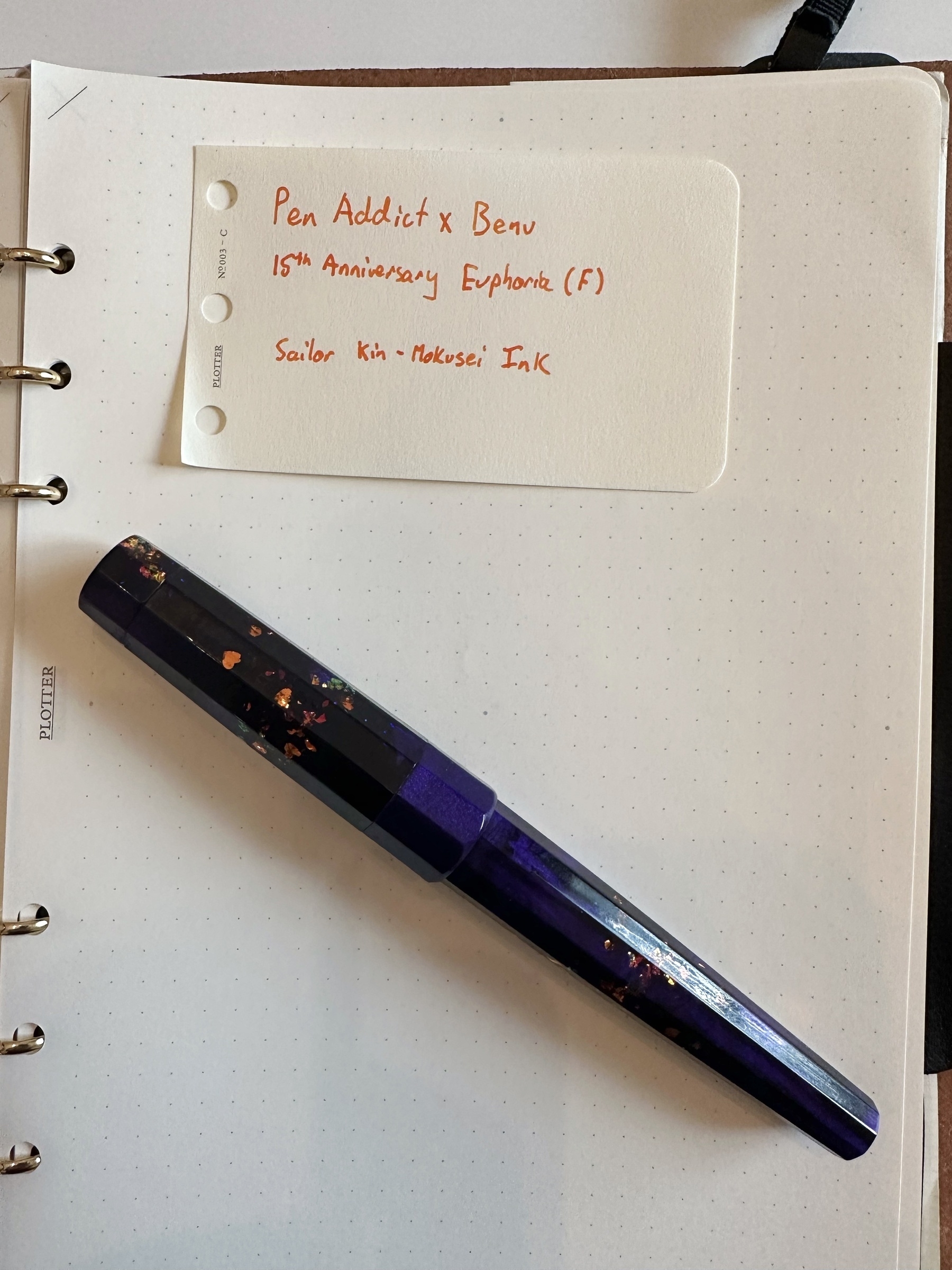 My daughter asked me to do this Art Hub for Kids video with her. Of course I had to do it in Linea Sketch on my iPad. For a non-artist, I'm proud. We had a lot of fun together, too.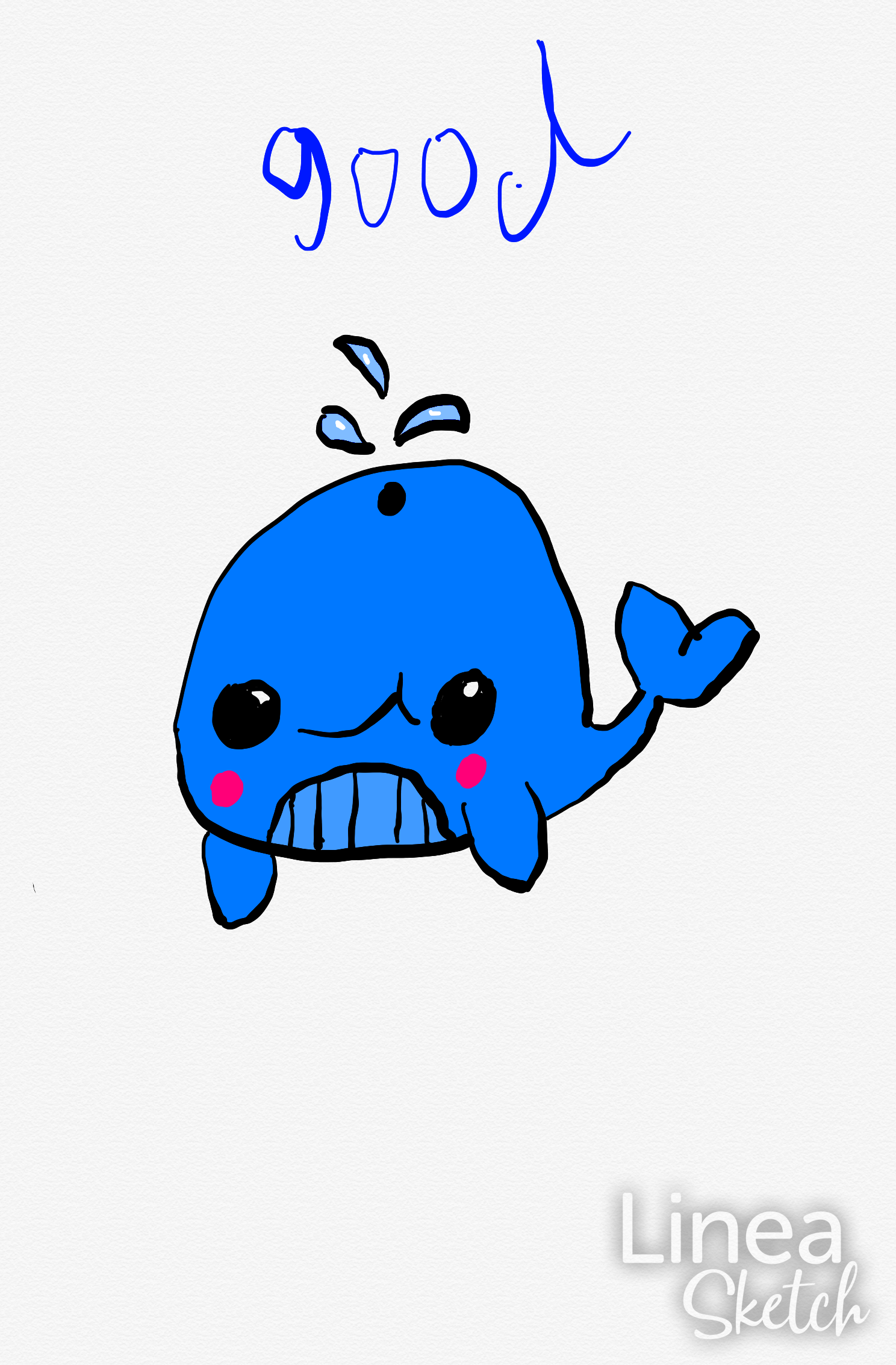 Hello! 😍😍😍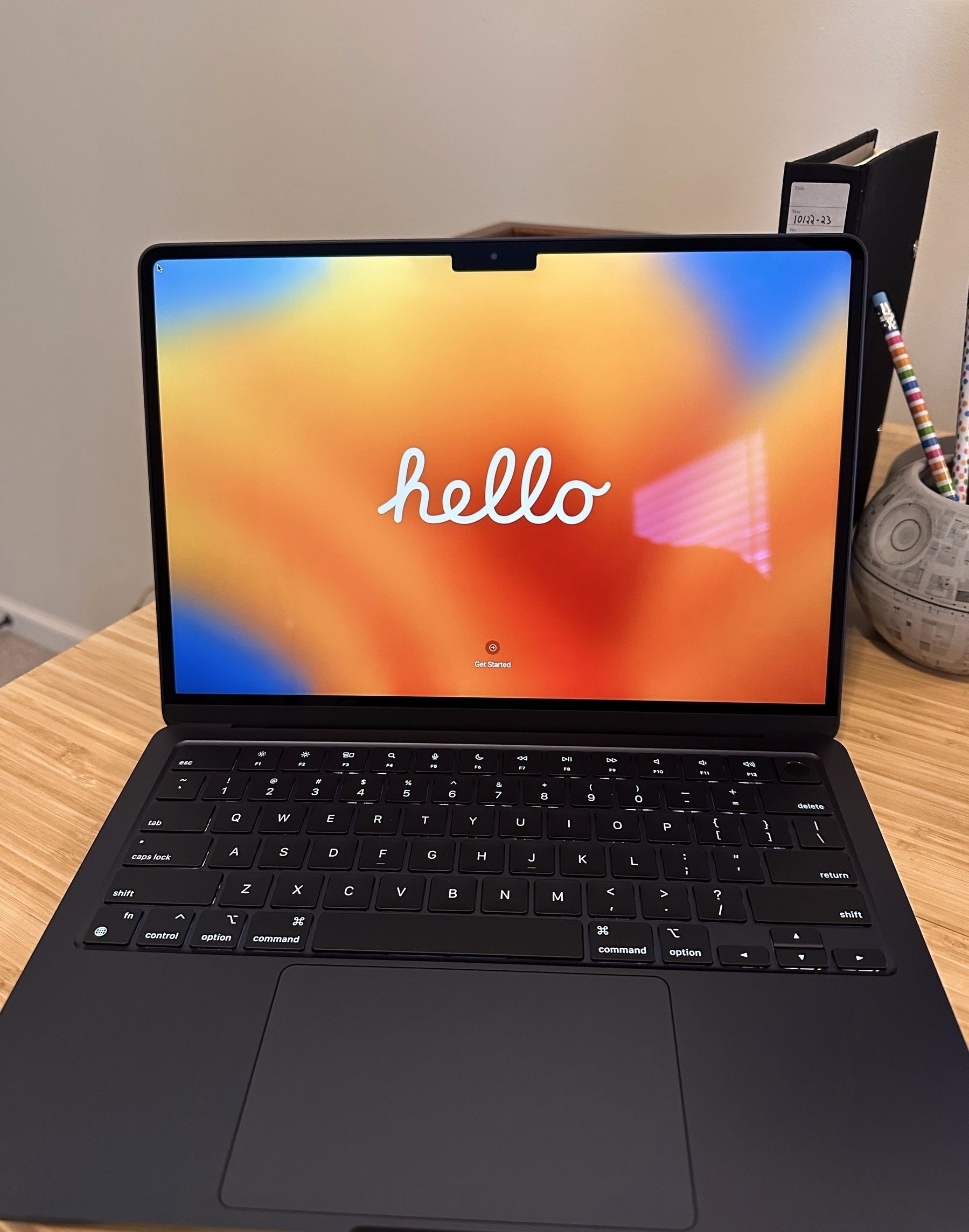 🖋️ New Pen Day!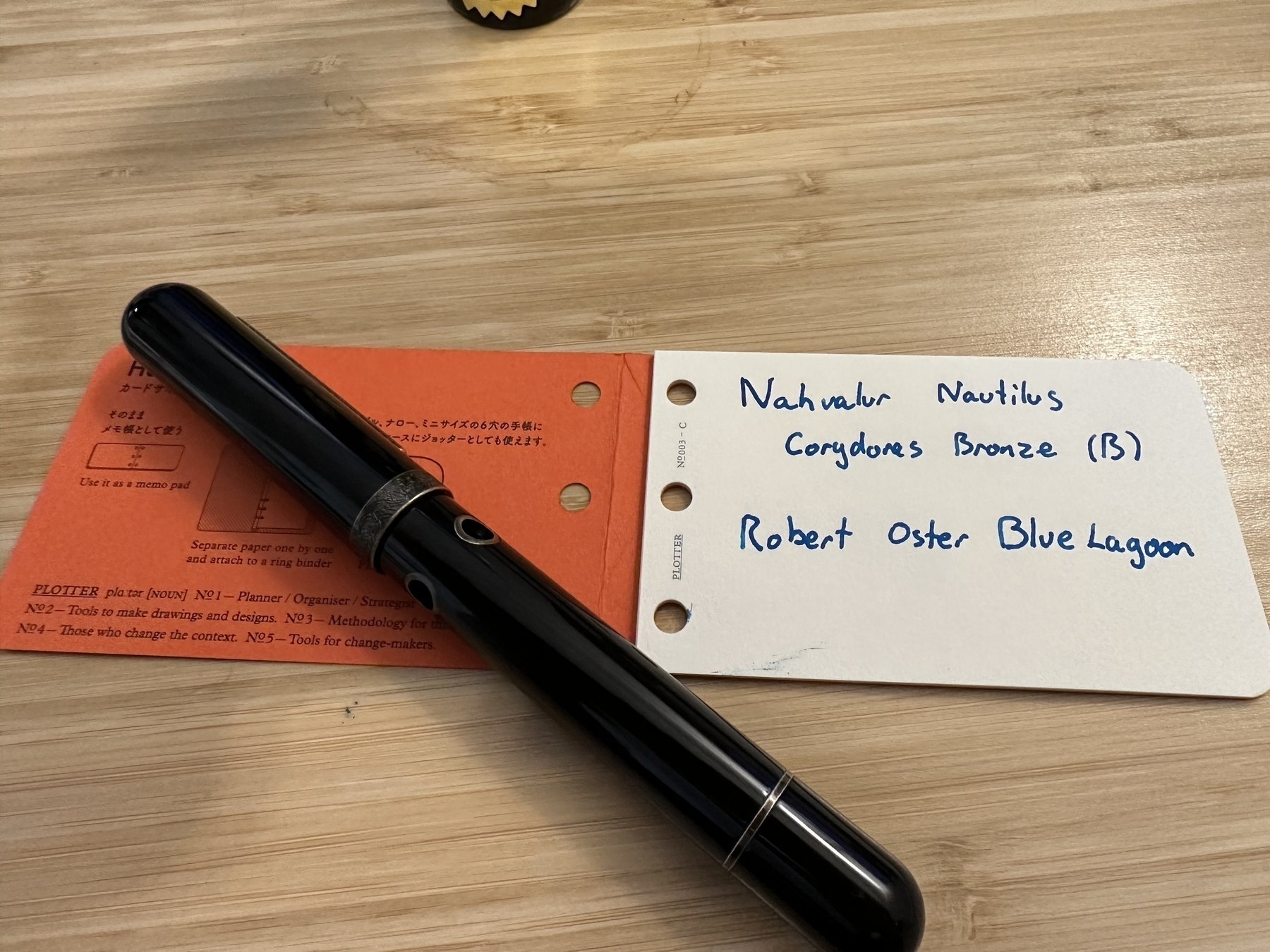 Never taken all 3 pets to the vet at the same time before. It's going about as well as you would expect. This is the best picture I could get in the chaos.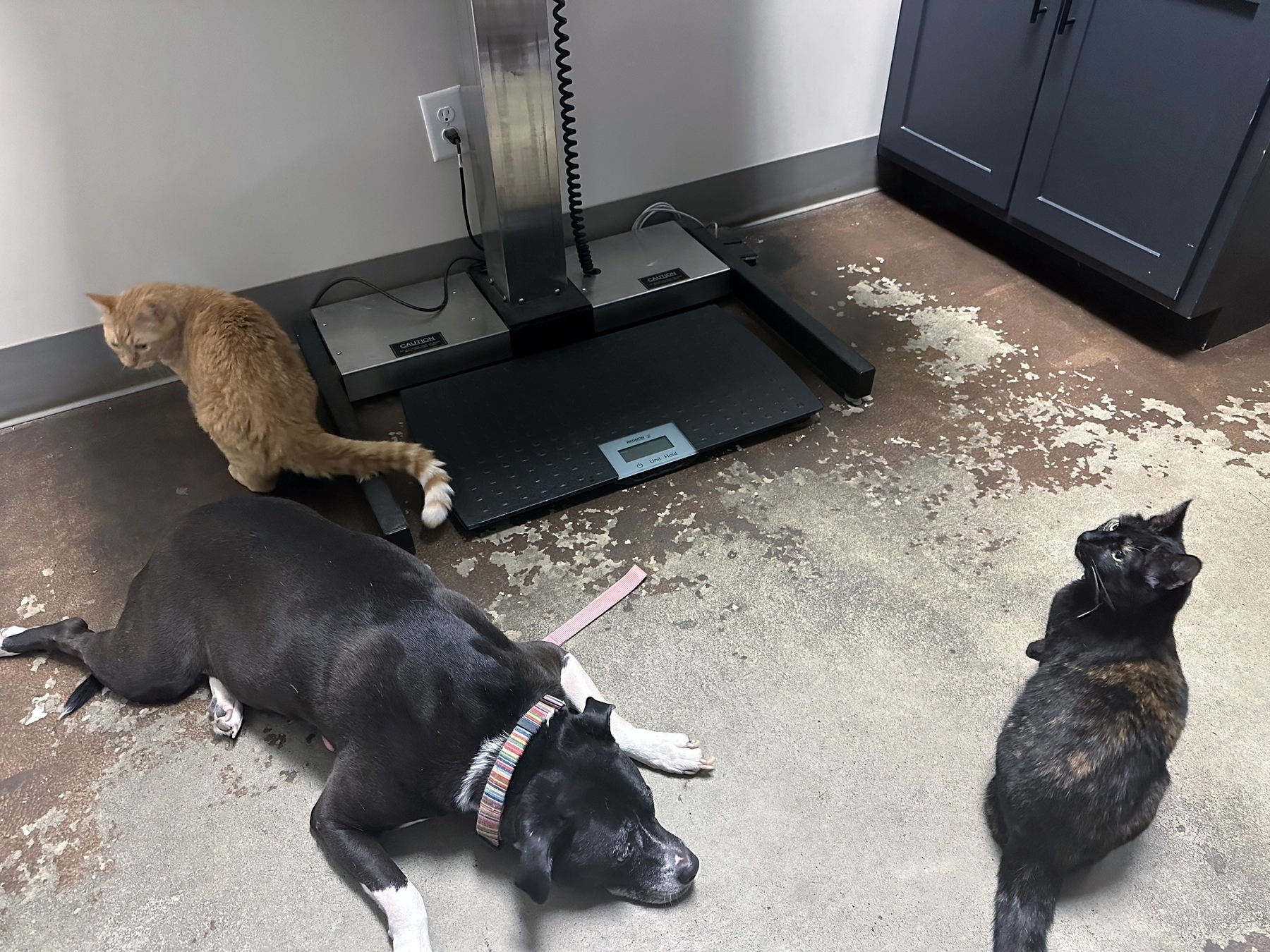 🦅 Neville Arena with a pretzel in my hand? It must be Auburn University gymnastics season. Love being here with my wife and kids watching these incredible athletes.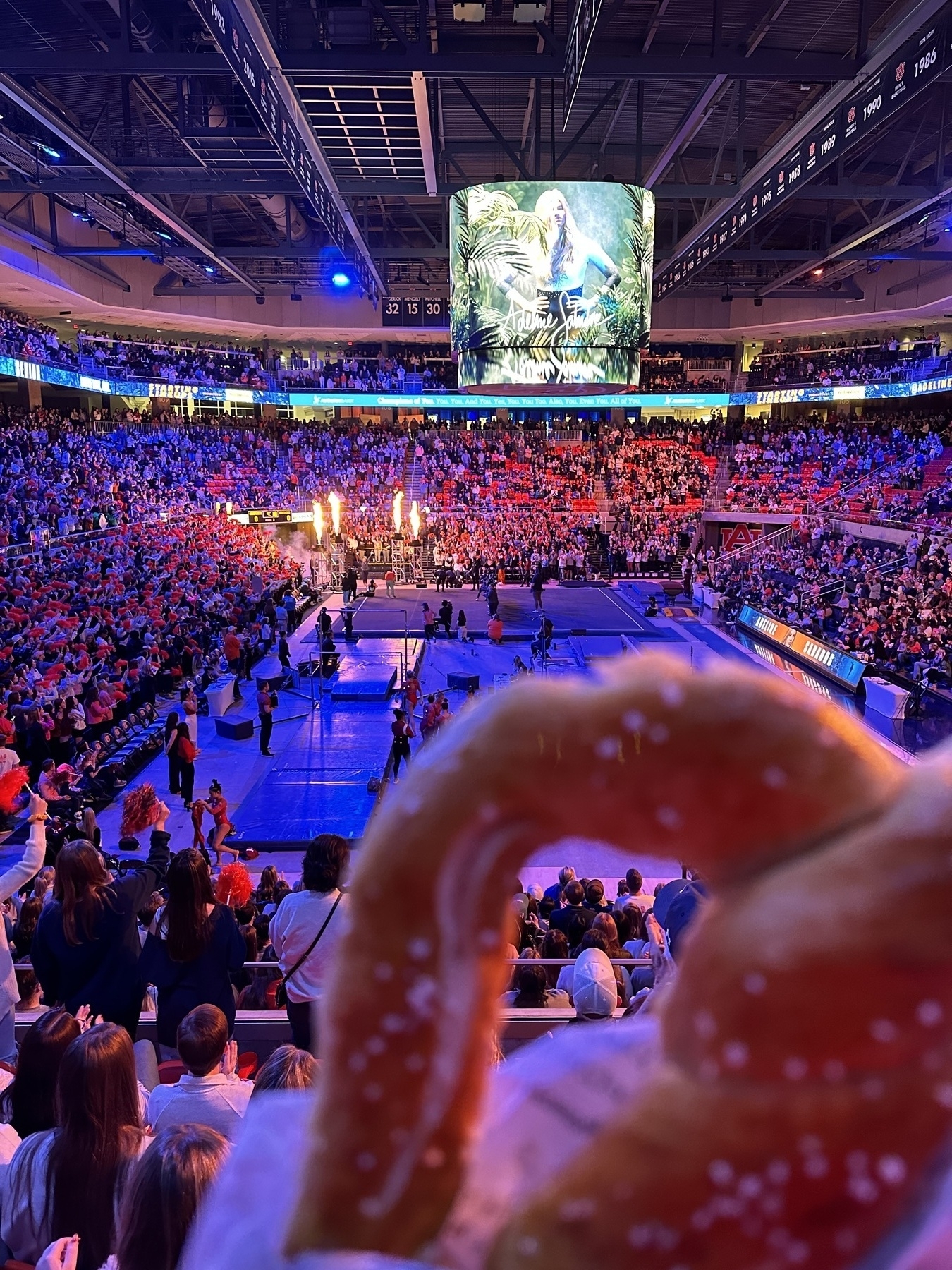 🖋️ If you followed me before my return to blogging last month, you probably read about my love of digital task managers. A desire to slow down during COVID led me to a new love of stationary and bullet journaling. My A5 sized plotter now runs my life.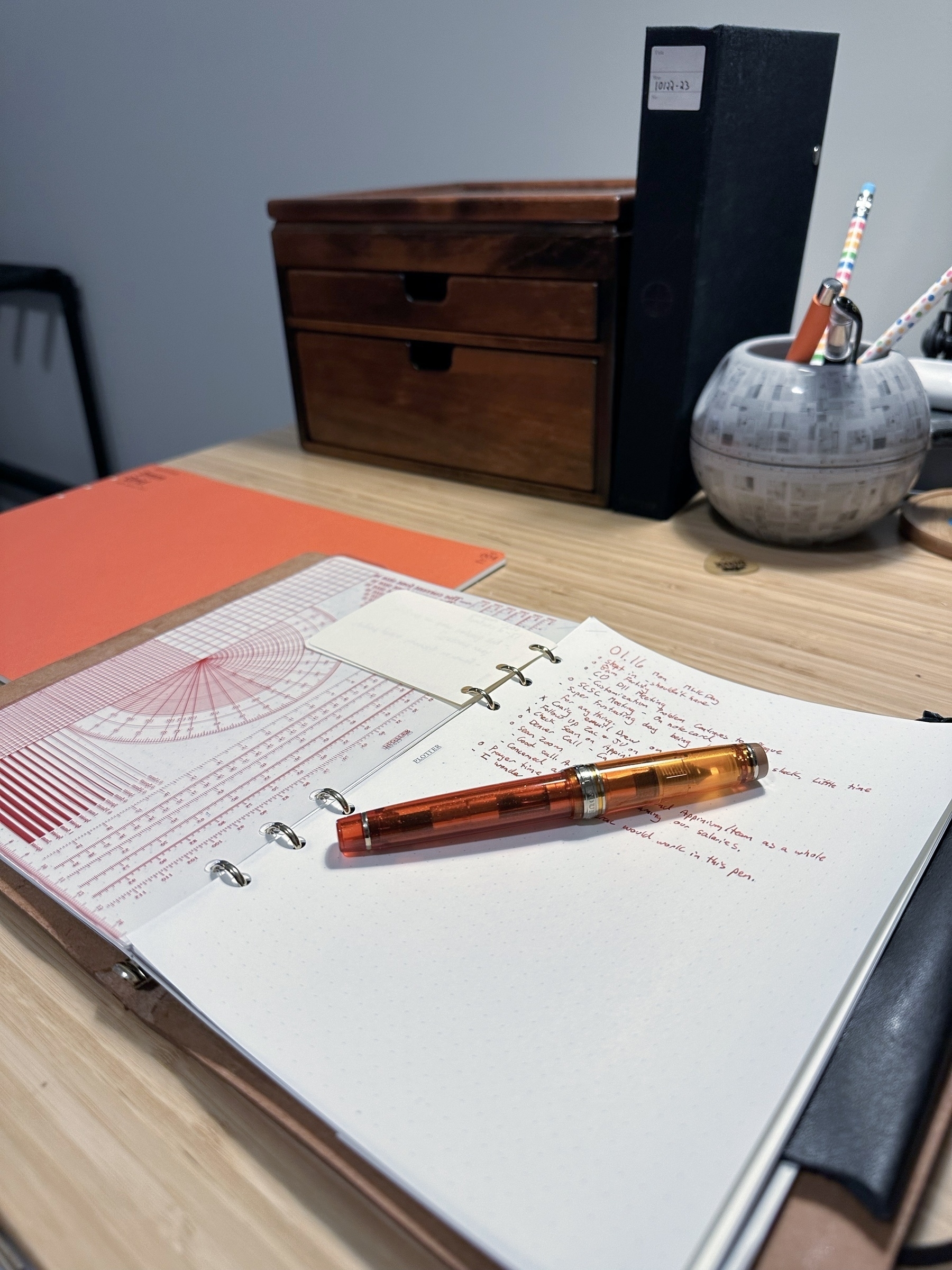 I really like it here in Austin. Glad I get to come out so much for work.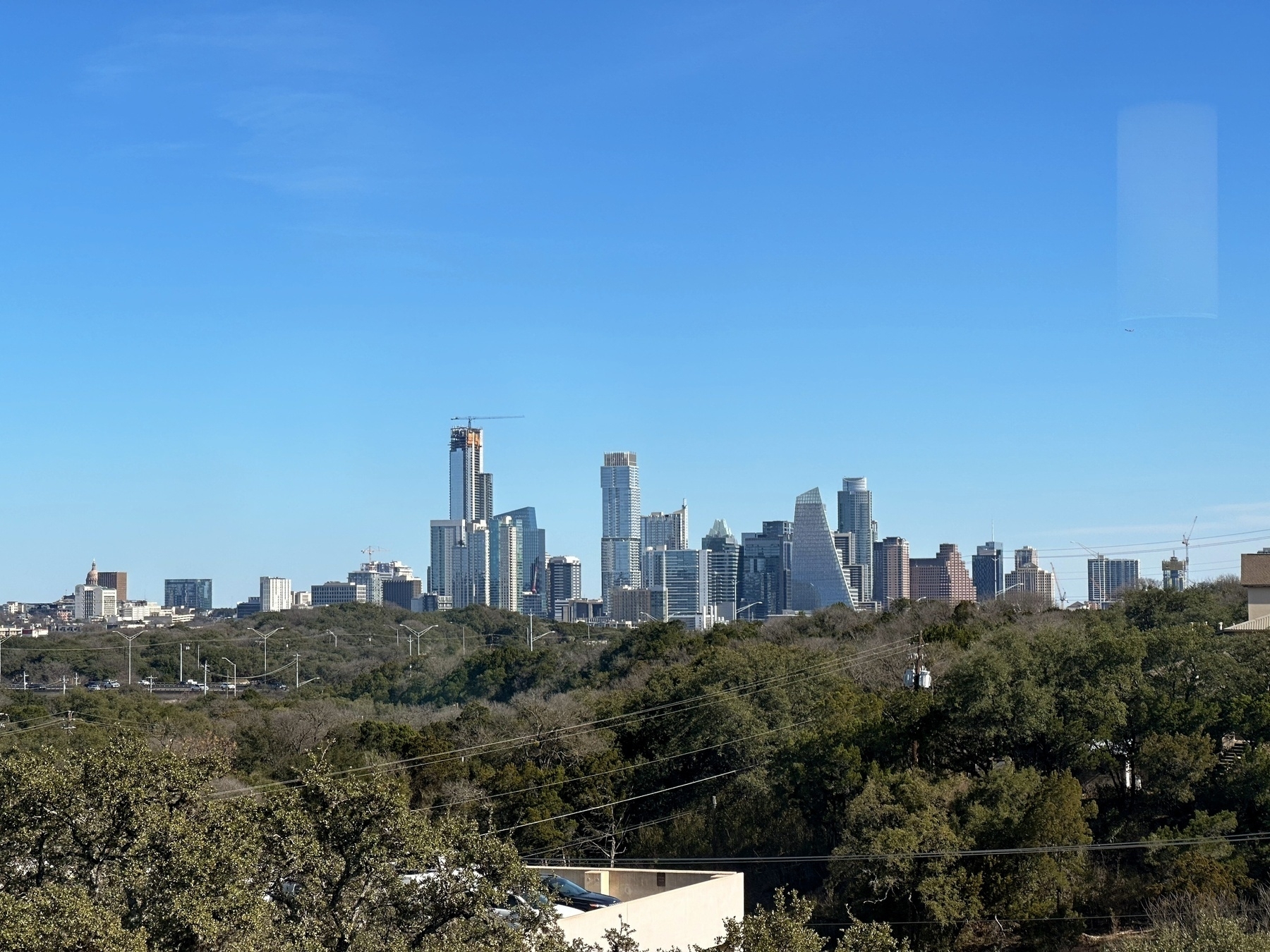 2022
🖋️Final photo of Penmas. I'm having trouble capturing how pretty this pen is in the light at my mom's house. This is the Pen Addict 15th Anniversary Benu Euphoria, and it is gorgeous. Had to ink it up with some PA/Robert Oster Fire on Fire.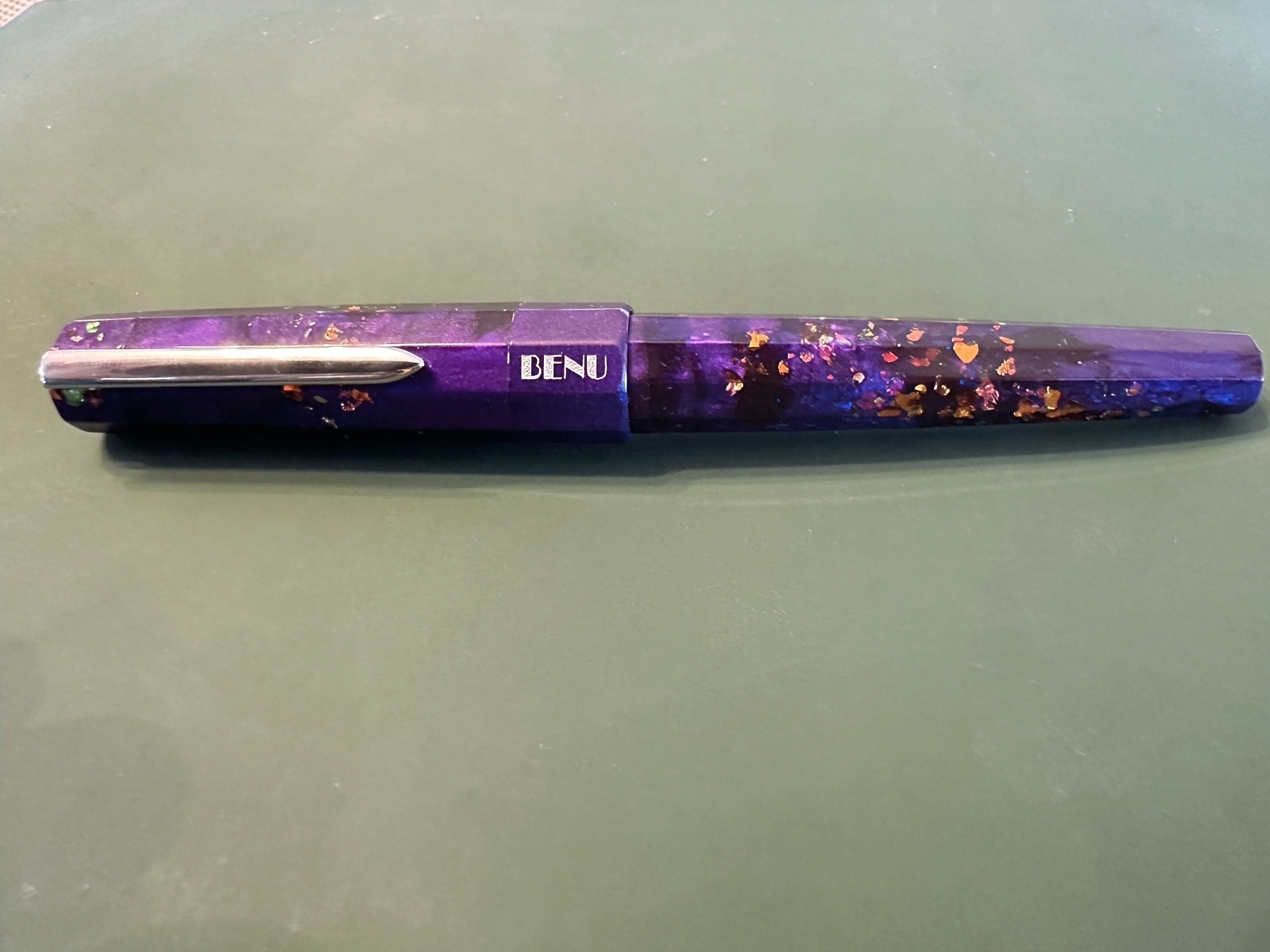 🖋️I am so excited about my next Christmas pen. My first Sailor. The Pro Gear Christmas Spice Tea. A burnt orange pen with gold glitter in it? Matching ink? There isn't anything more Craig.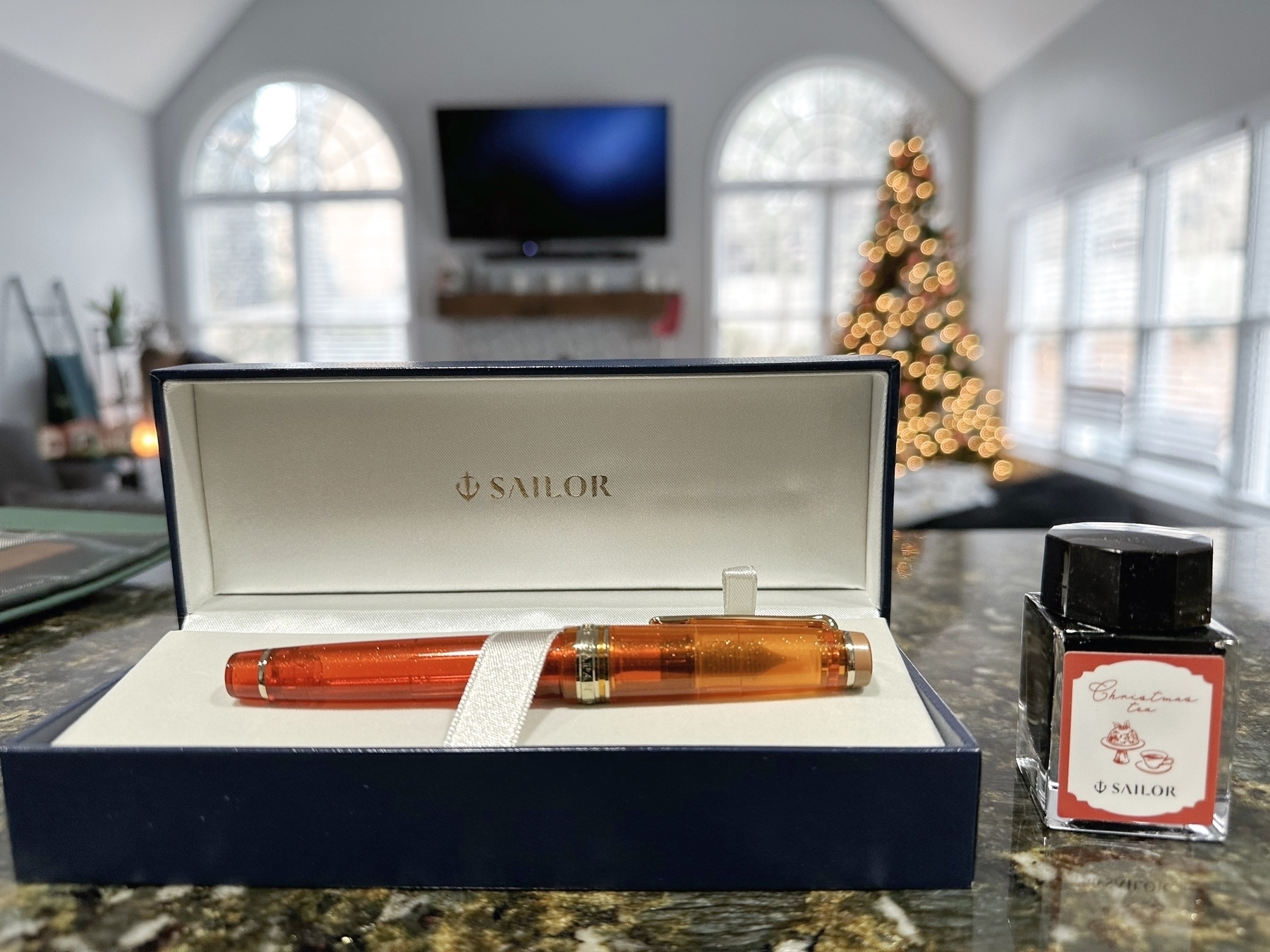 🖋️My family has graciously supported my fountain pen addiction this Christmas. I'll post some of my presents over the next few days. First up, a Fountain Pen Case from Toyooka Craft in Japan! @brad, you are a bad (good) influence.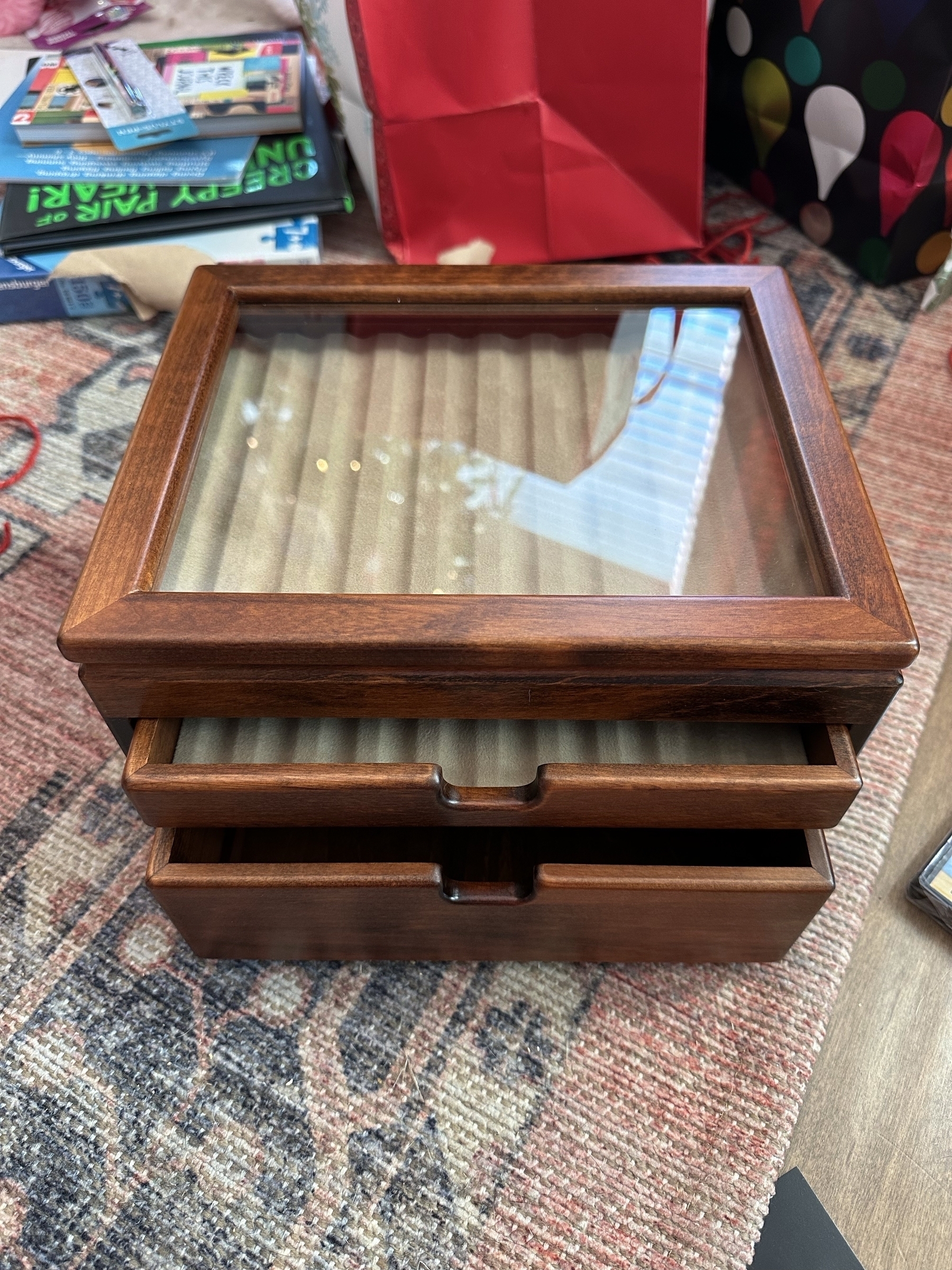 Currently Inked 🖋️
I promise I use non-Iroshizuku inks fairly often, but I've been on a kick lately.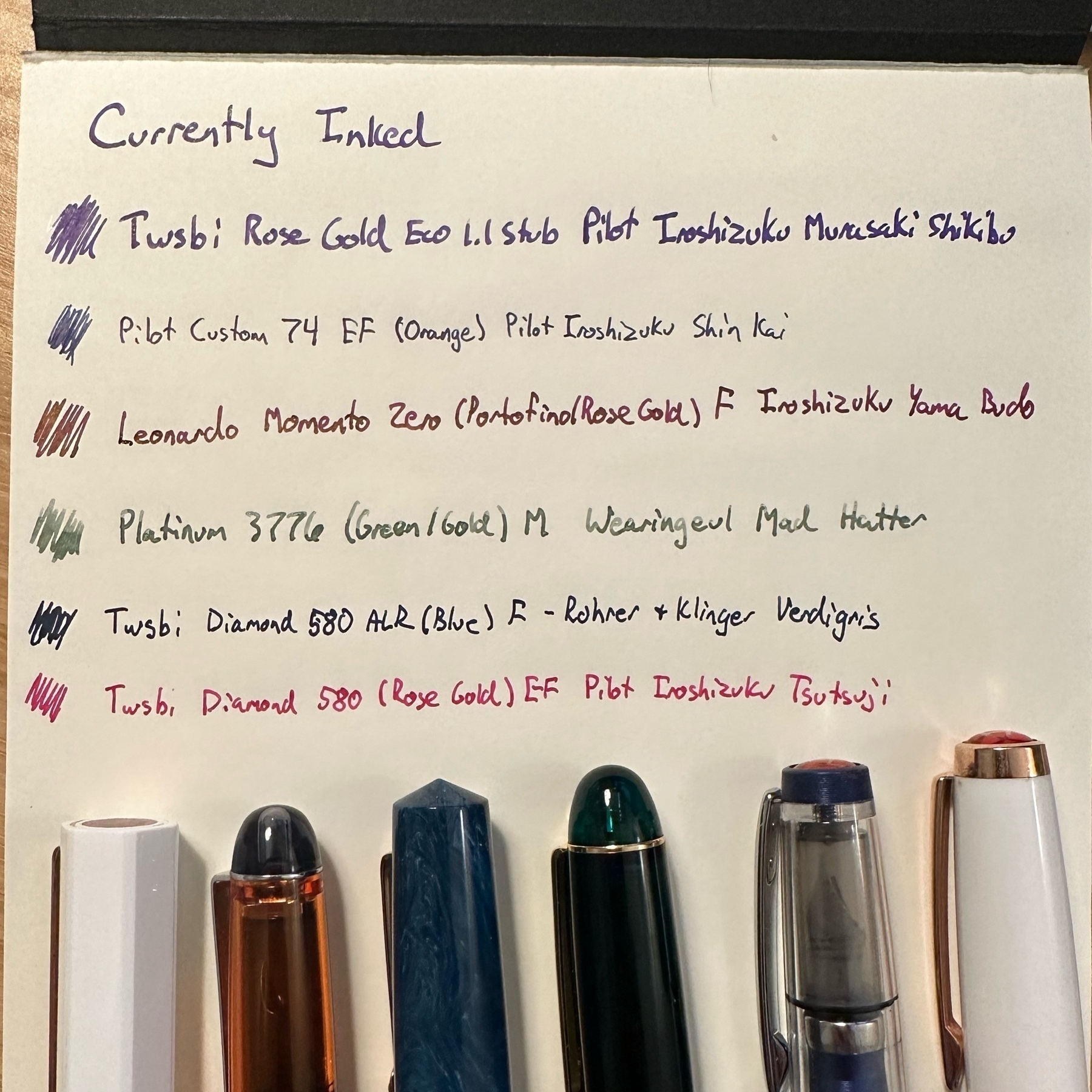 2020
Looking for bright spots in all this. I don't remember the last time this happened. Special shoutout to doing @gonoodle with my kids for helping make this happen.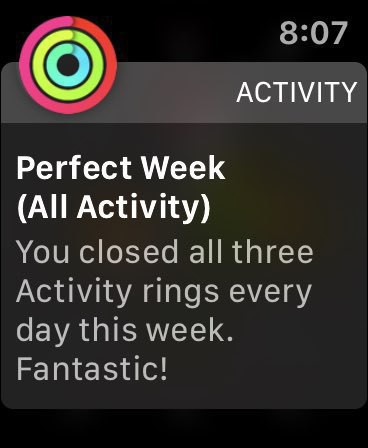 Apple Music Replay: New year, same story.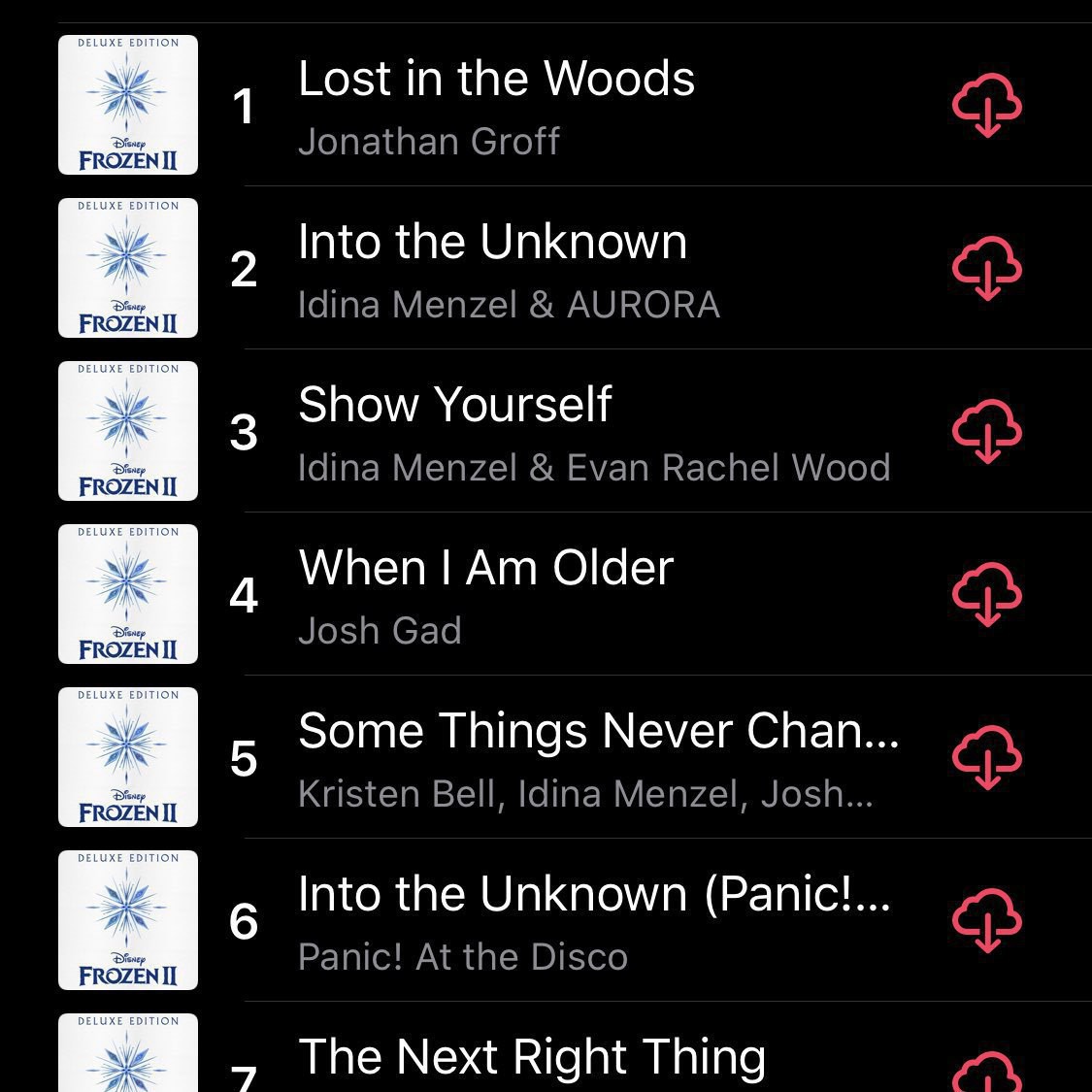 My valentine from my almost 6-year-old featuring an AT-AT from Star Wars. Why she chose to call me by my first name is another discussion, but this still makes my heart warm today.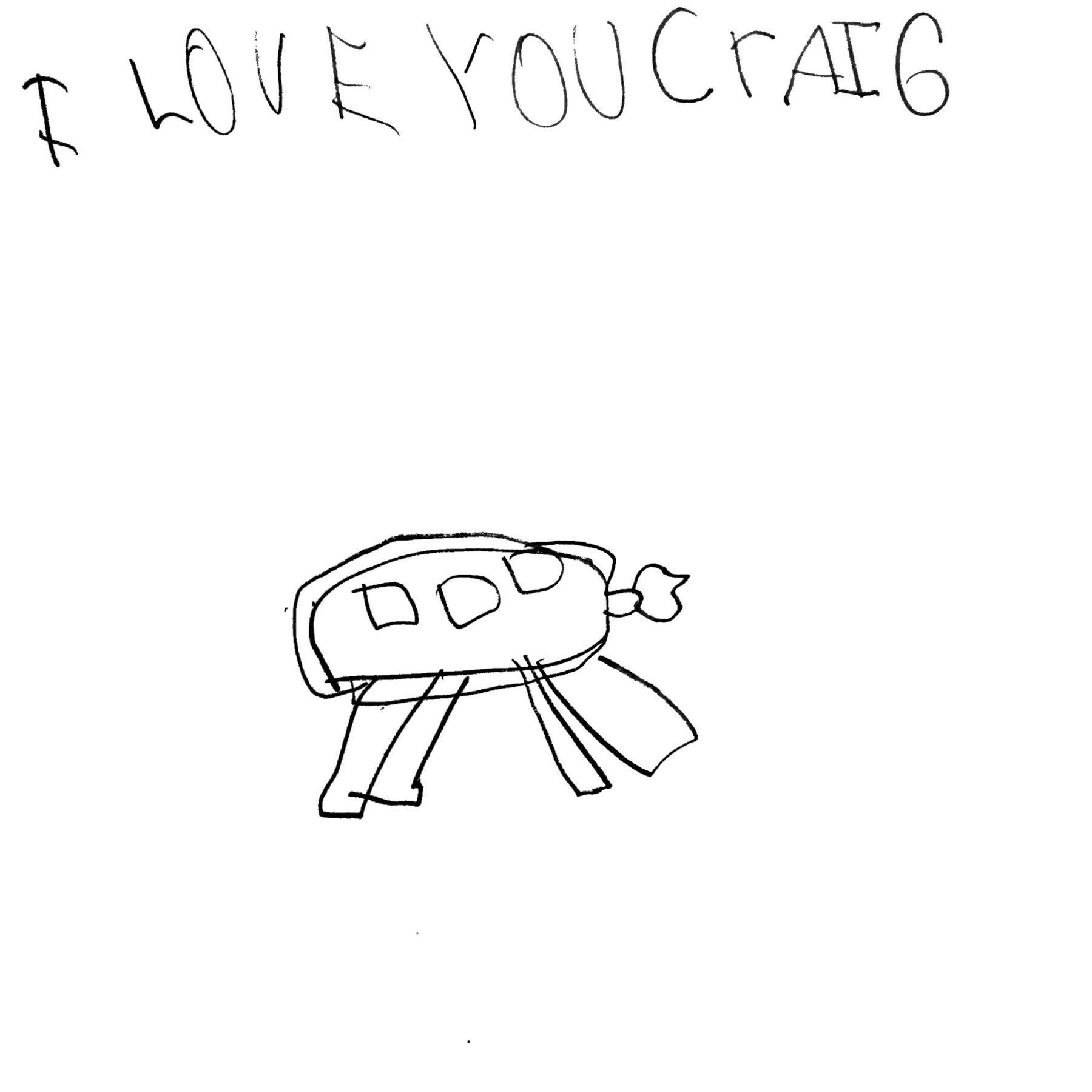 Only in Nashville can you just happen upon puppeteers from the public library and Ketch Secor of Old Crow Medicine Show performing his children's book "Lorraine." I love this city.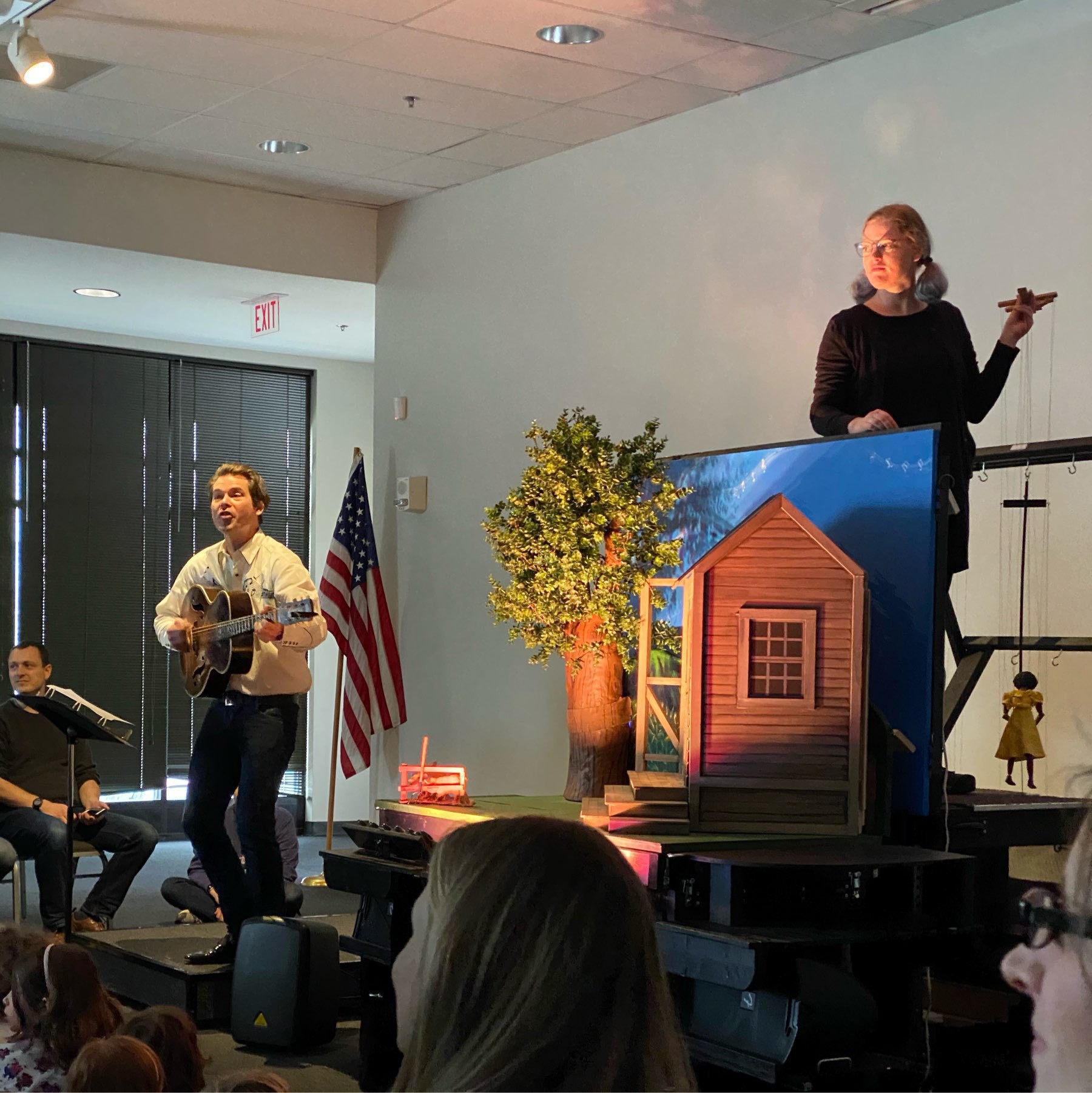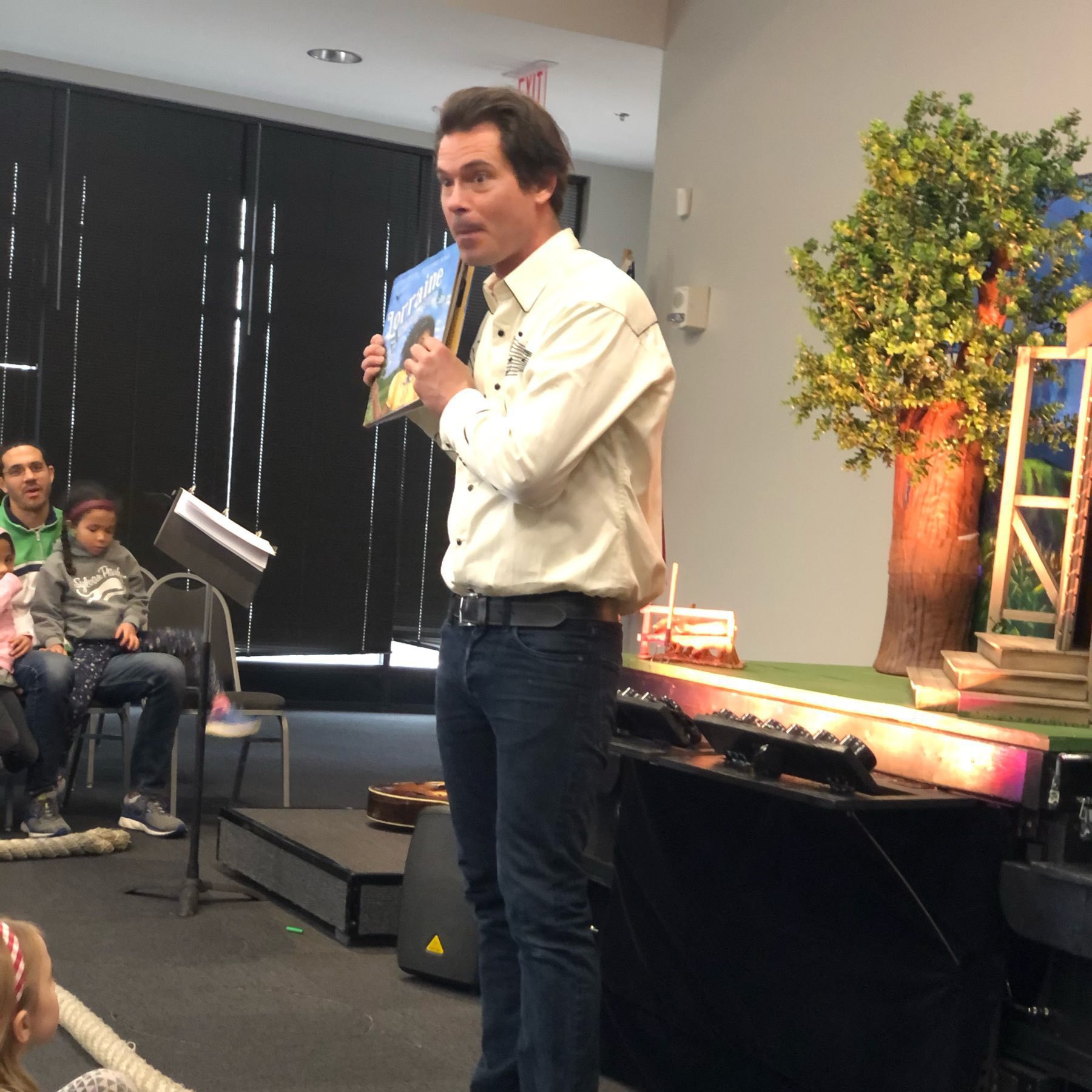 2019
In January I set a goal of earning all 12 Apple Activity Challenge badges. I did not factor in what it would be like to have a baby in July and didn't know I would start a new job in the fall. So I didn't meet my goal, and I'm perfectly ok with it.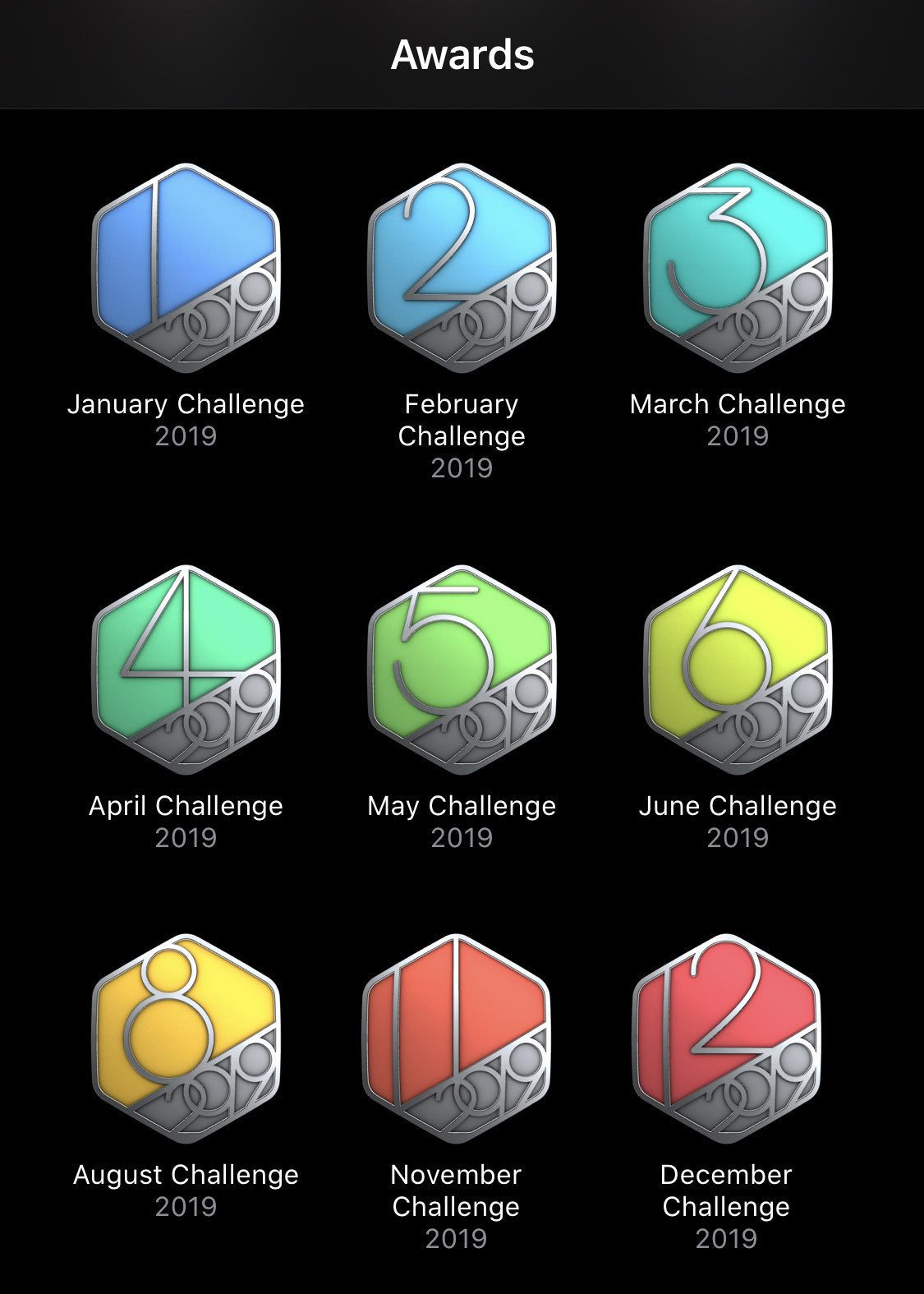 Day 1 with the Series 0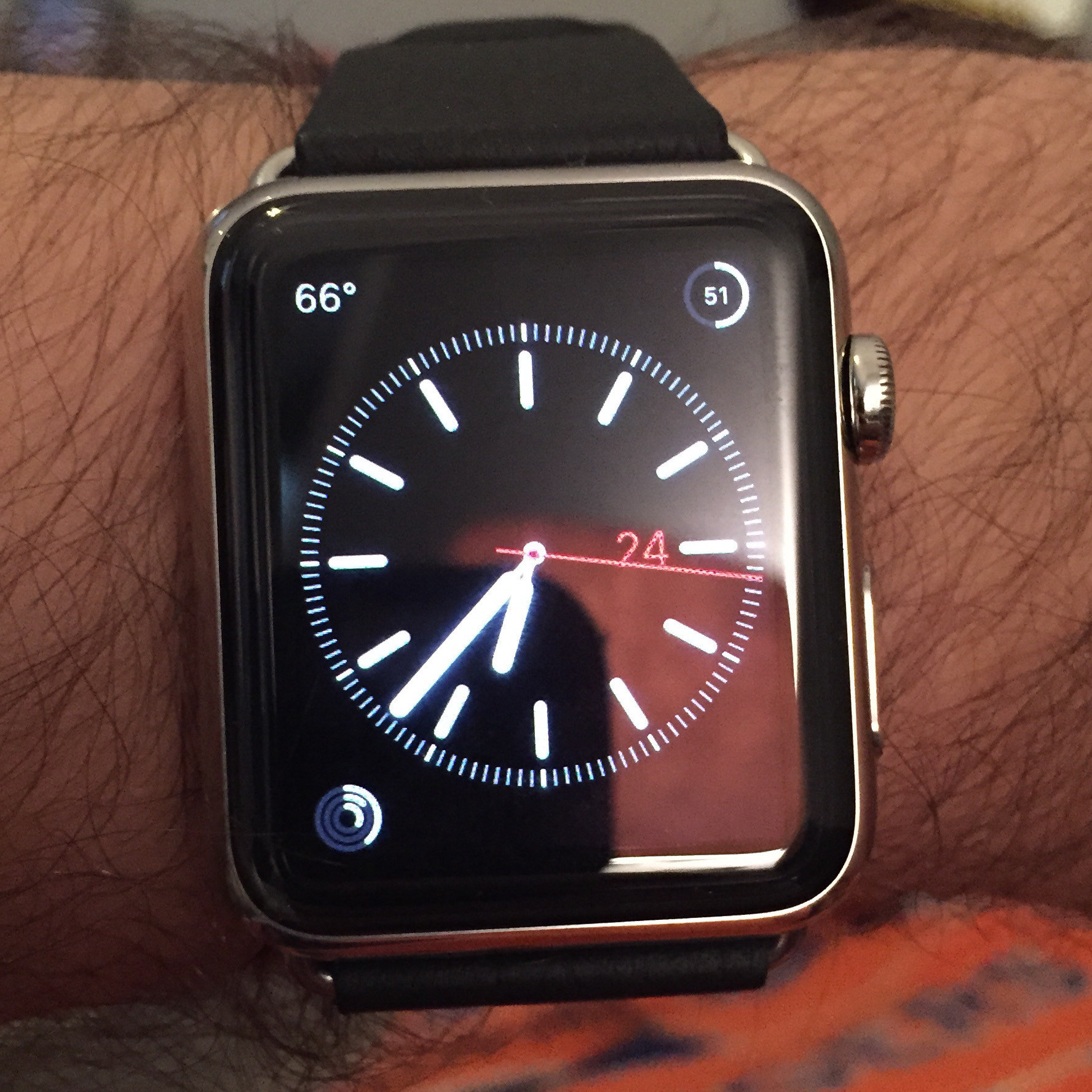 Series 0's final day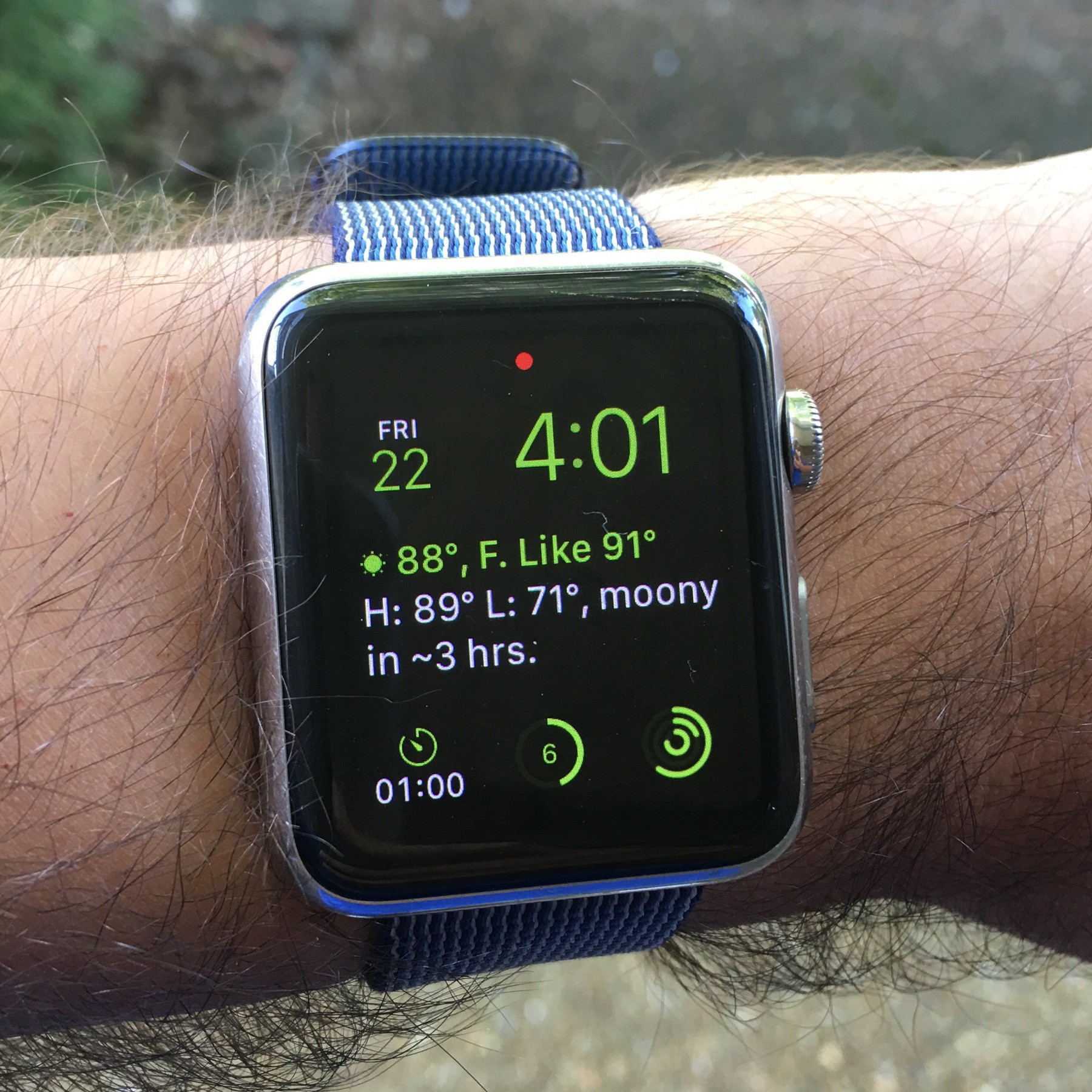 Series 3 Day 1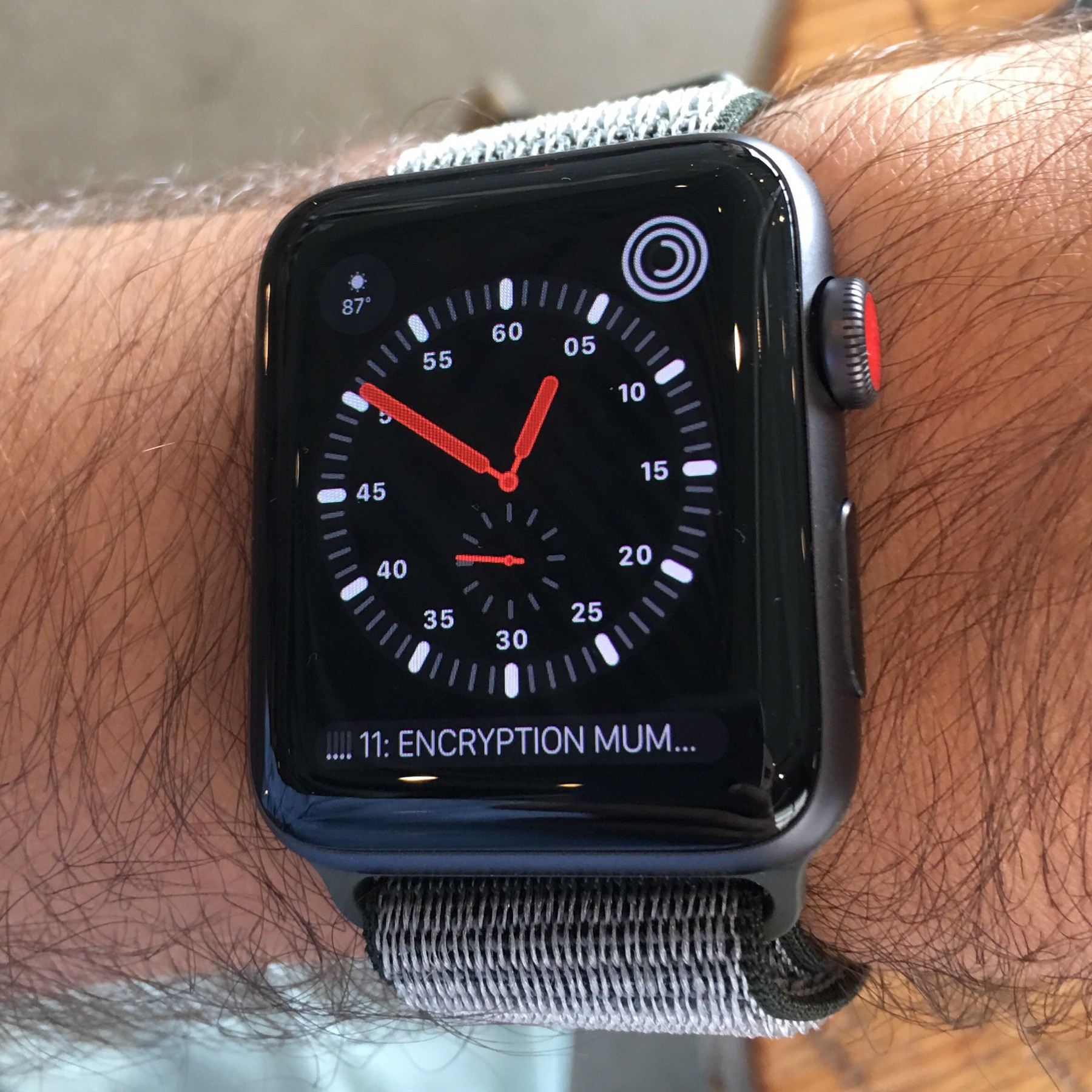 Last day of Series 3, first with Series 5.
🏈 This game had everything: Pick 6s, kickoffs returned for TDs, Tim Cook 25 yards away from me, a missed Bama kick, last second nail biting, an Auburn win, and most importantly, the McClellans in the house for our first Iron Bowl at Jordan-Hare. War Damn Eagle. 🦅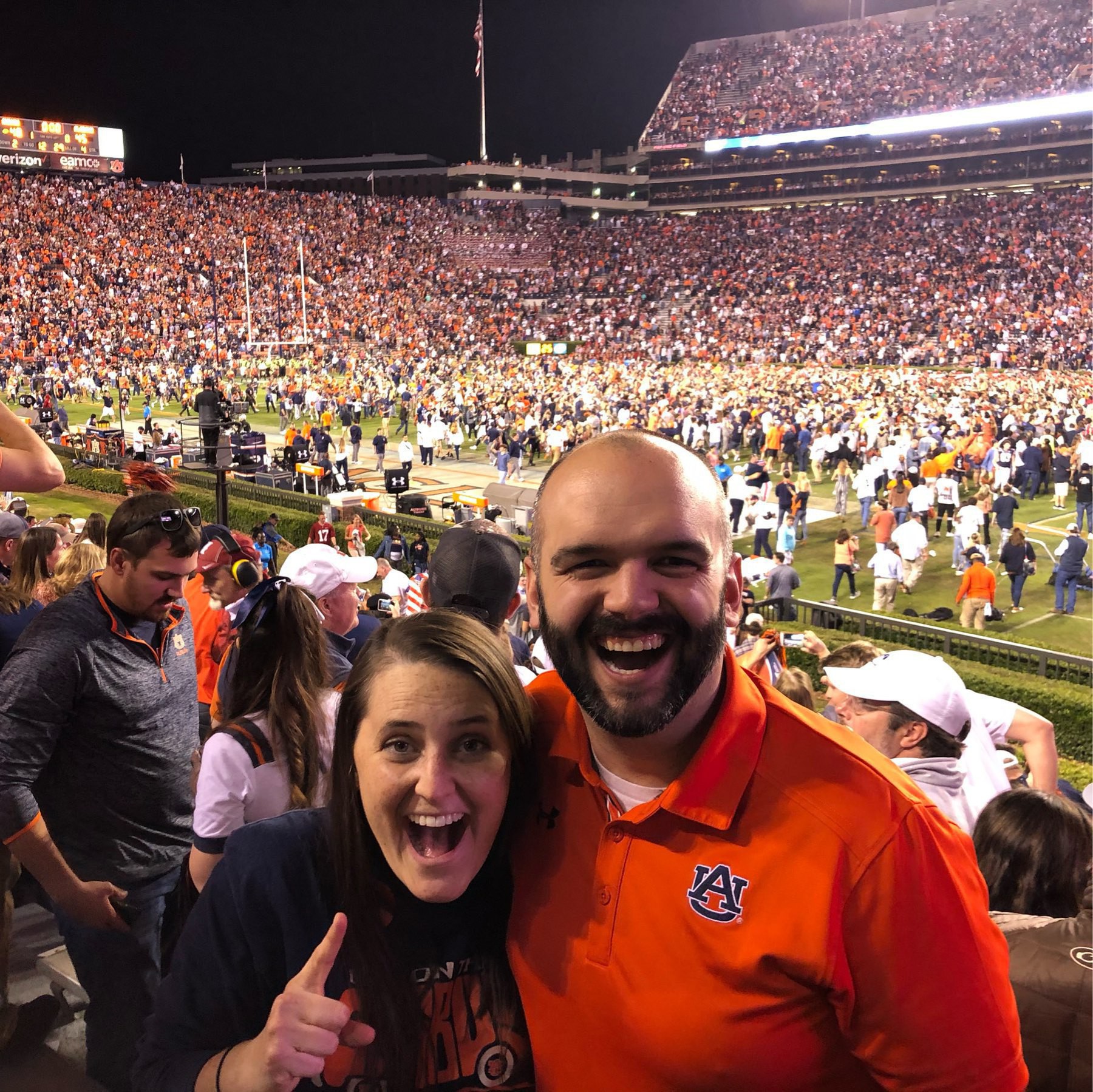 Spotted what appears to be a black MacBook at my local coffee shop. I'm simultaneously filled with nostalgia and impressed with its longevity.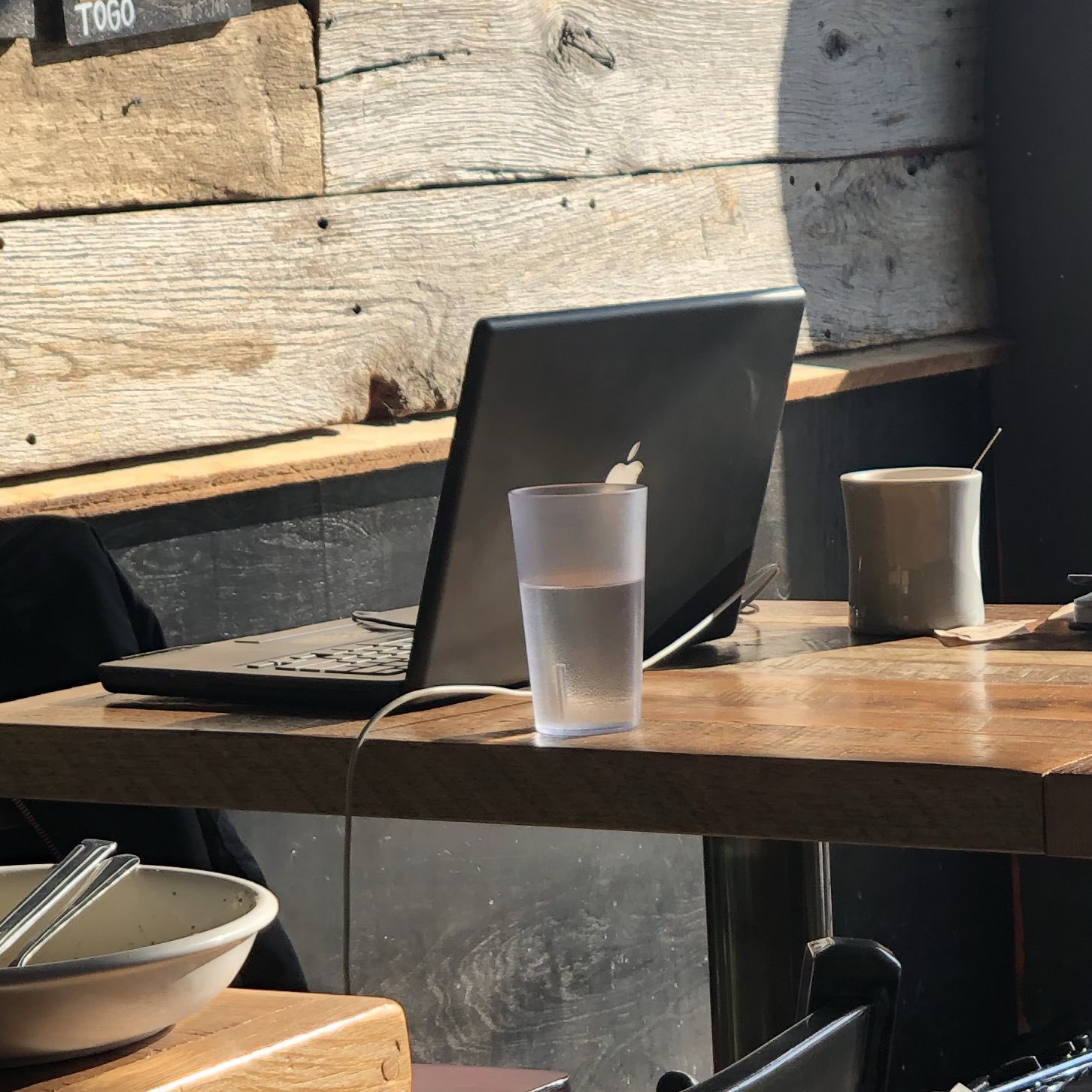 9 years. 3 kids. Multiple career changes. Putting up with the foster care system. Good times. Hard times. Still crushing it. Happy anniversary love.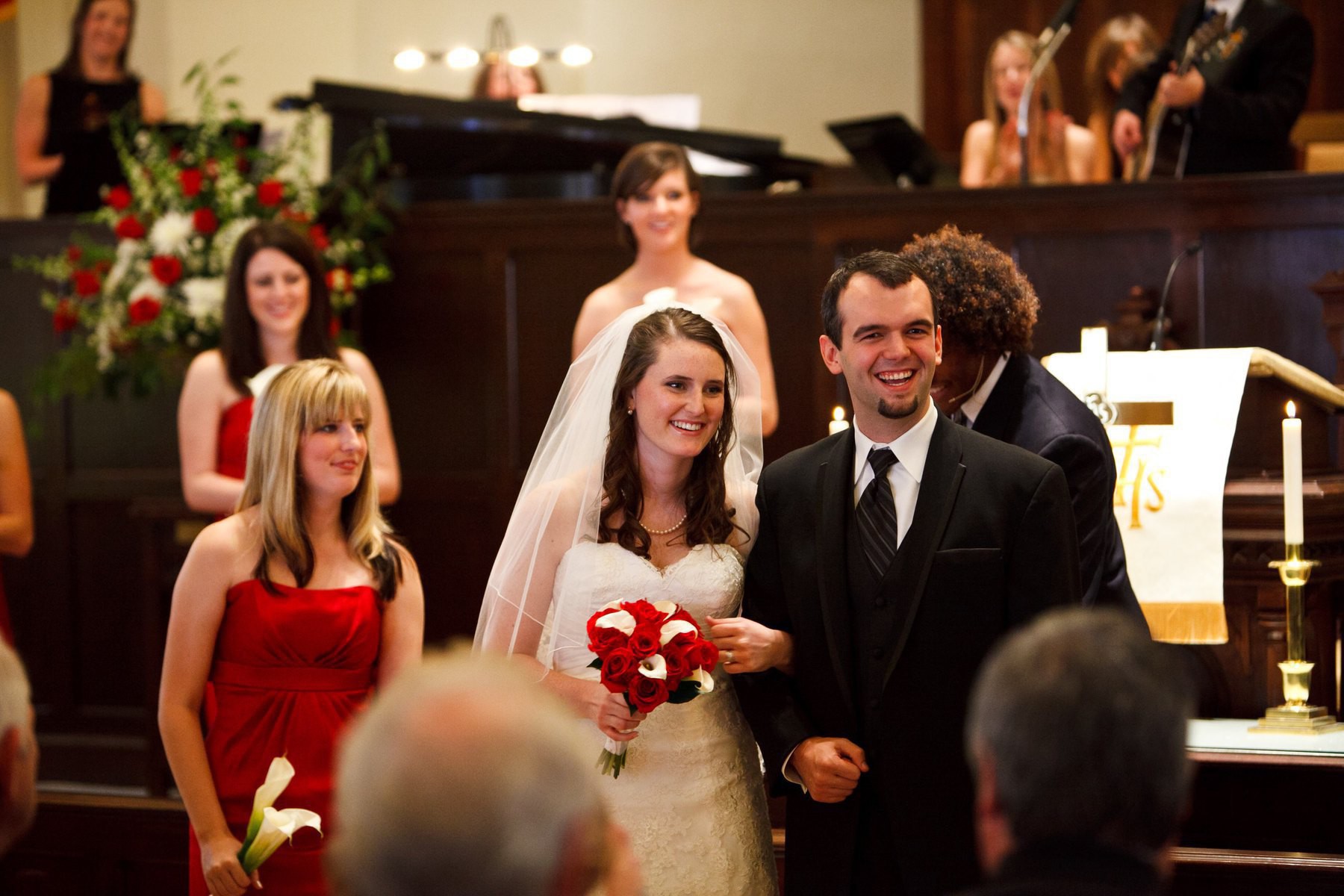 It me. 😭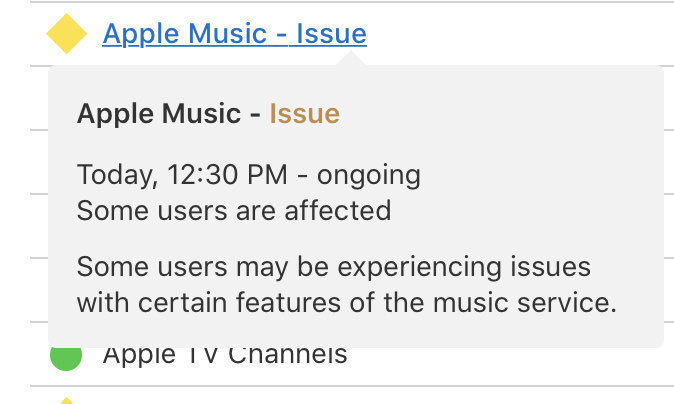 I've set my micro.blog hosted blog to adapt to iOS's Dark Mode, but my bold text is staying black. Anyone have suggestions of what CSS I should add to change this?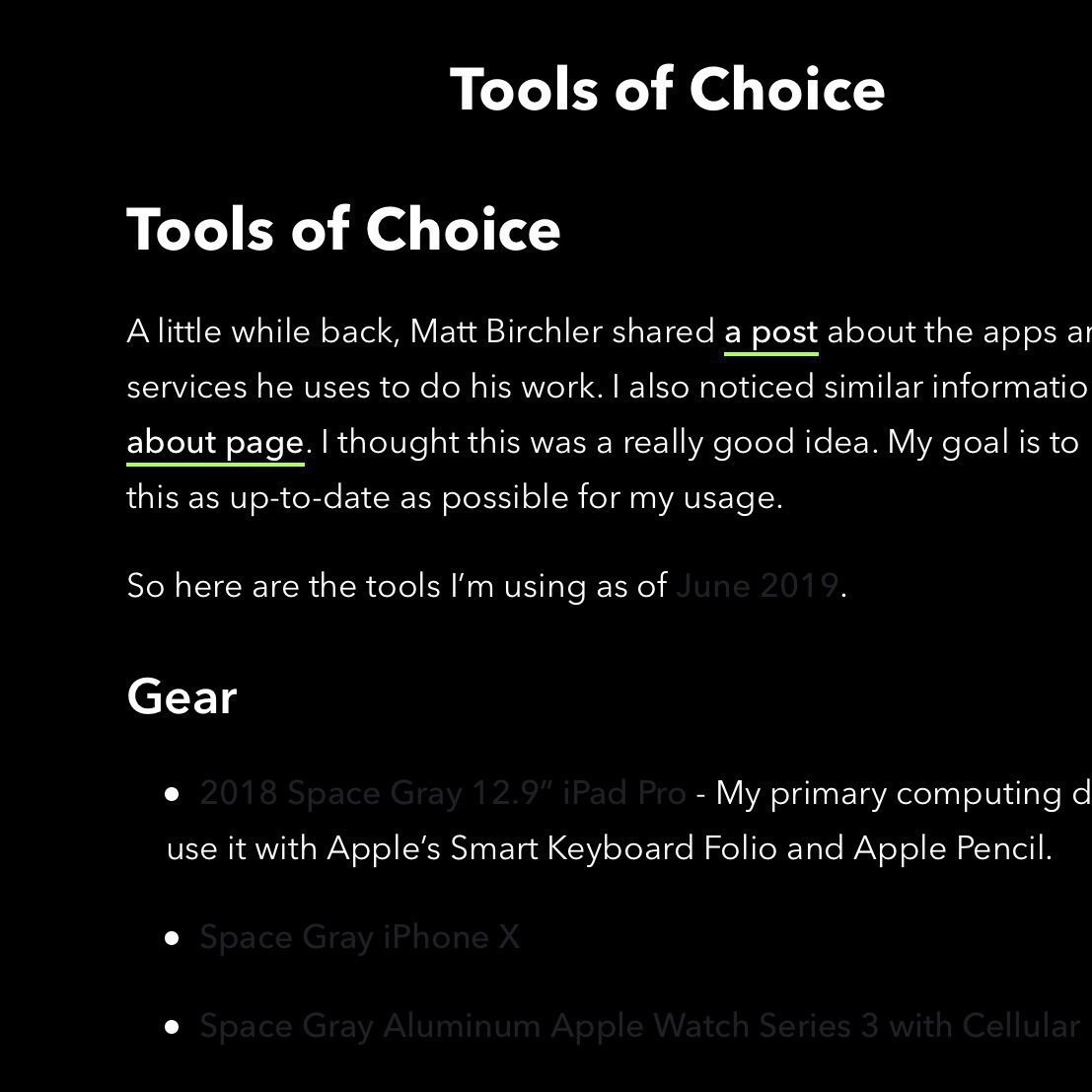 This is really optimistic for someone with a new job and 3 kids, but I can't wait to try these Apple Arcade games.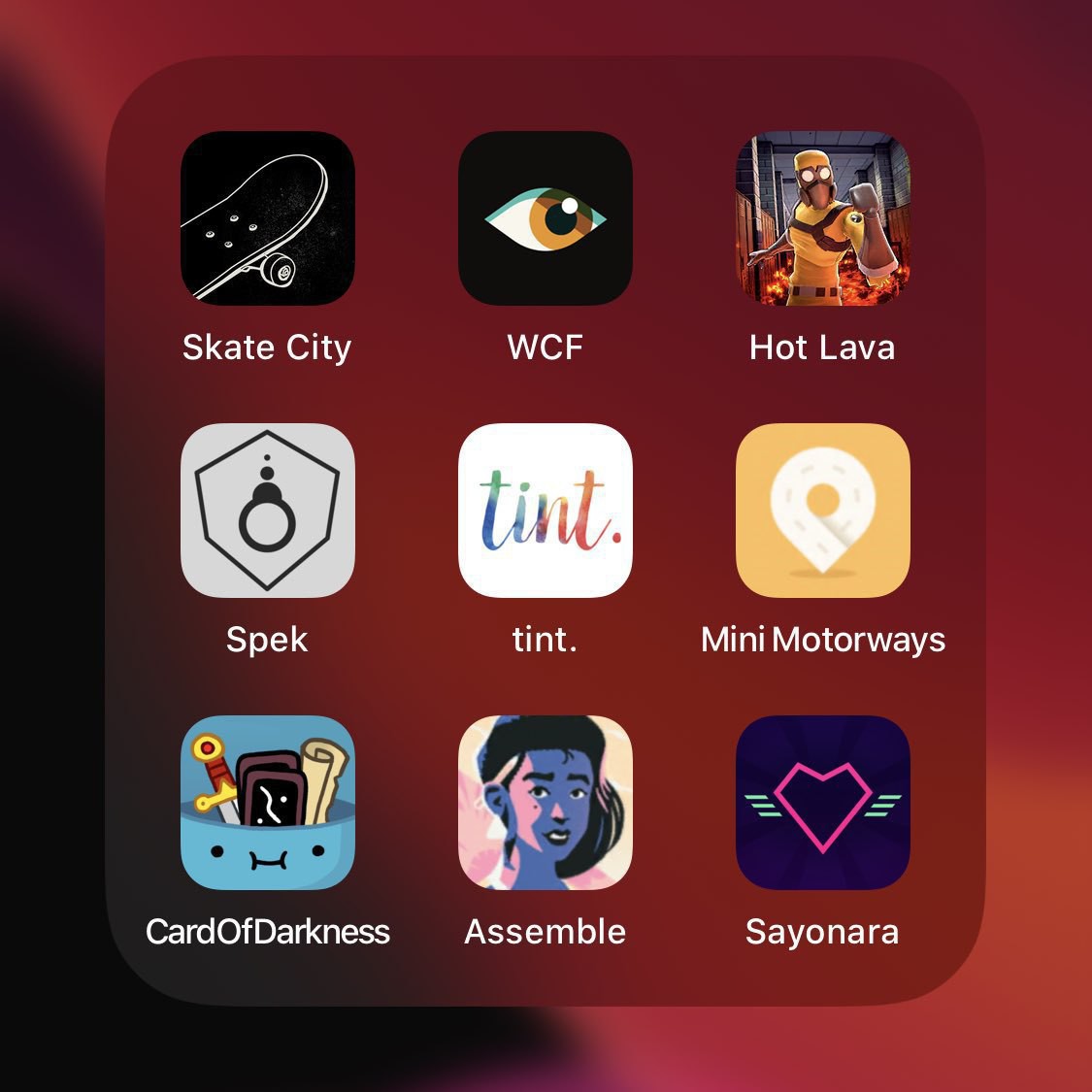 🏈 Never gets old being in Jordan-Hare on a Saturday night. War Eagle.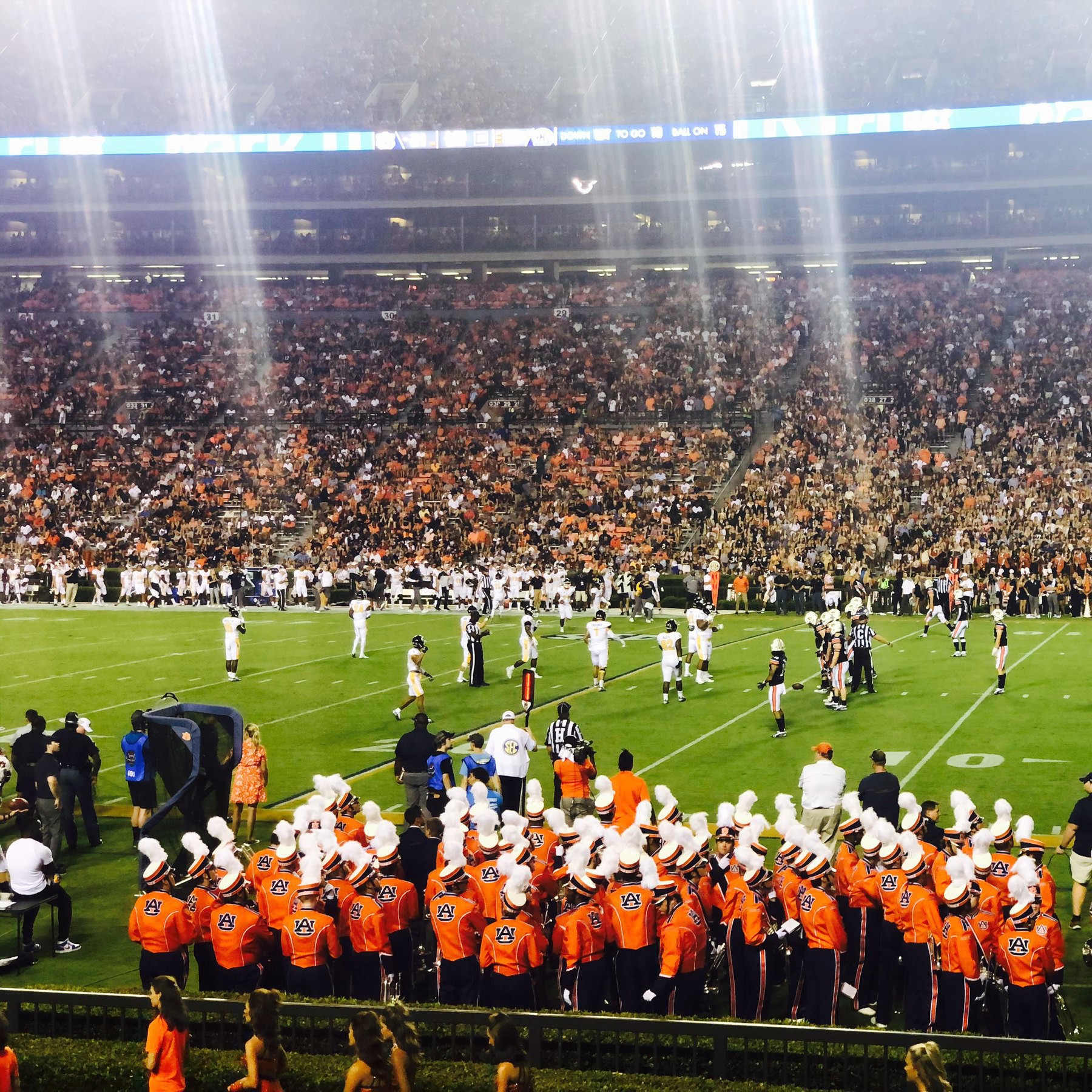 Looks like we will get 13.1 on the public beta track.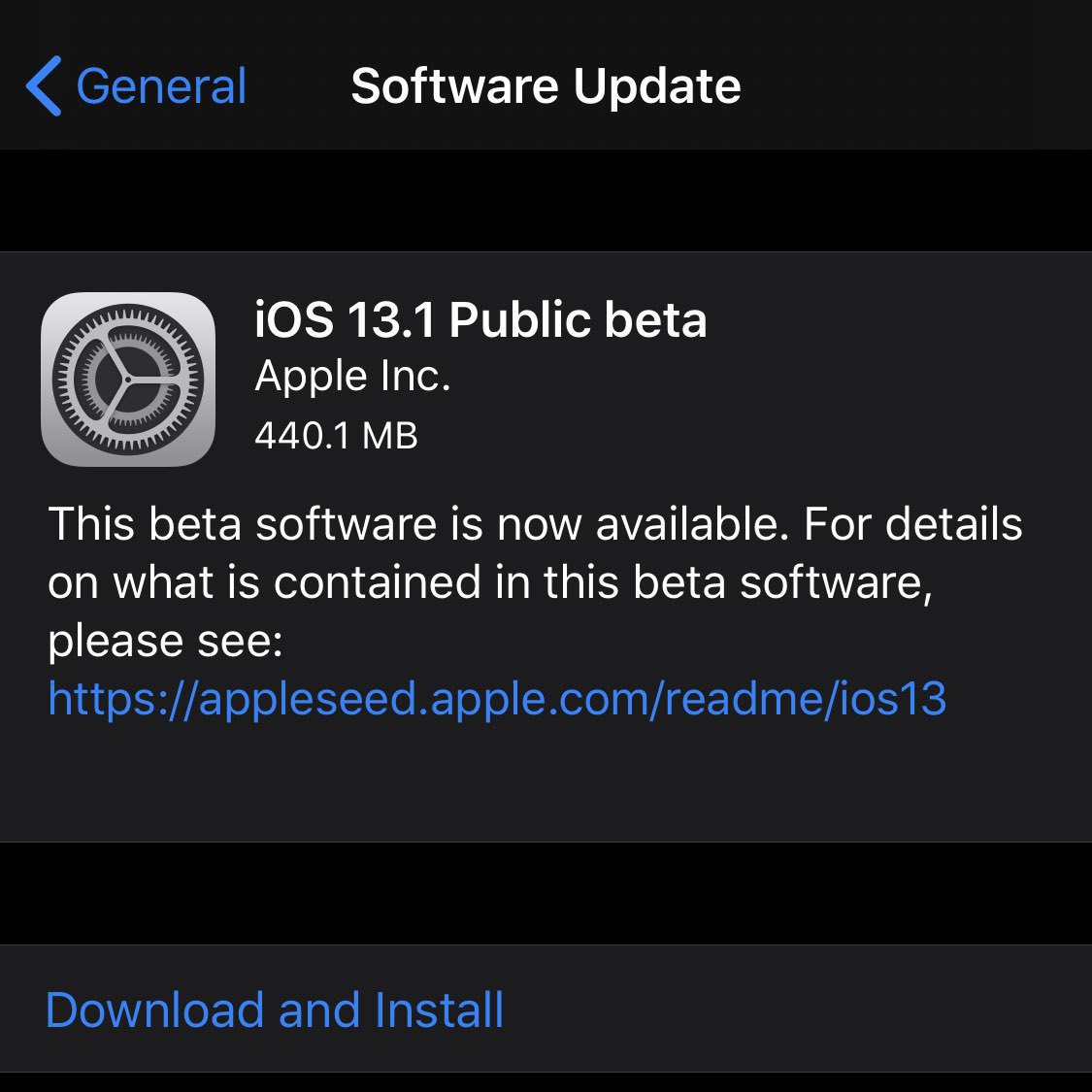 Well thanks, popsicle stick!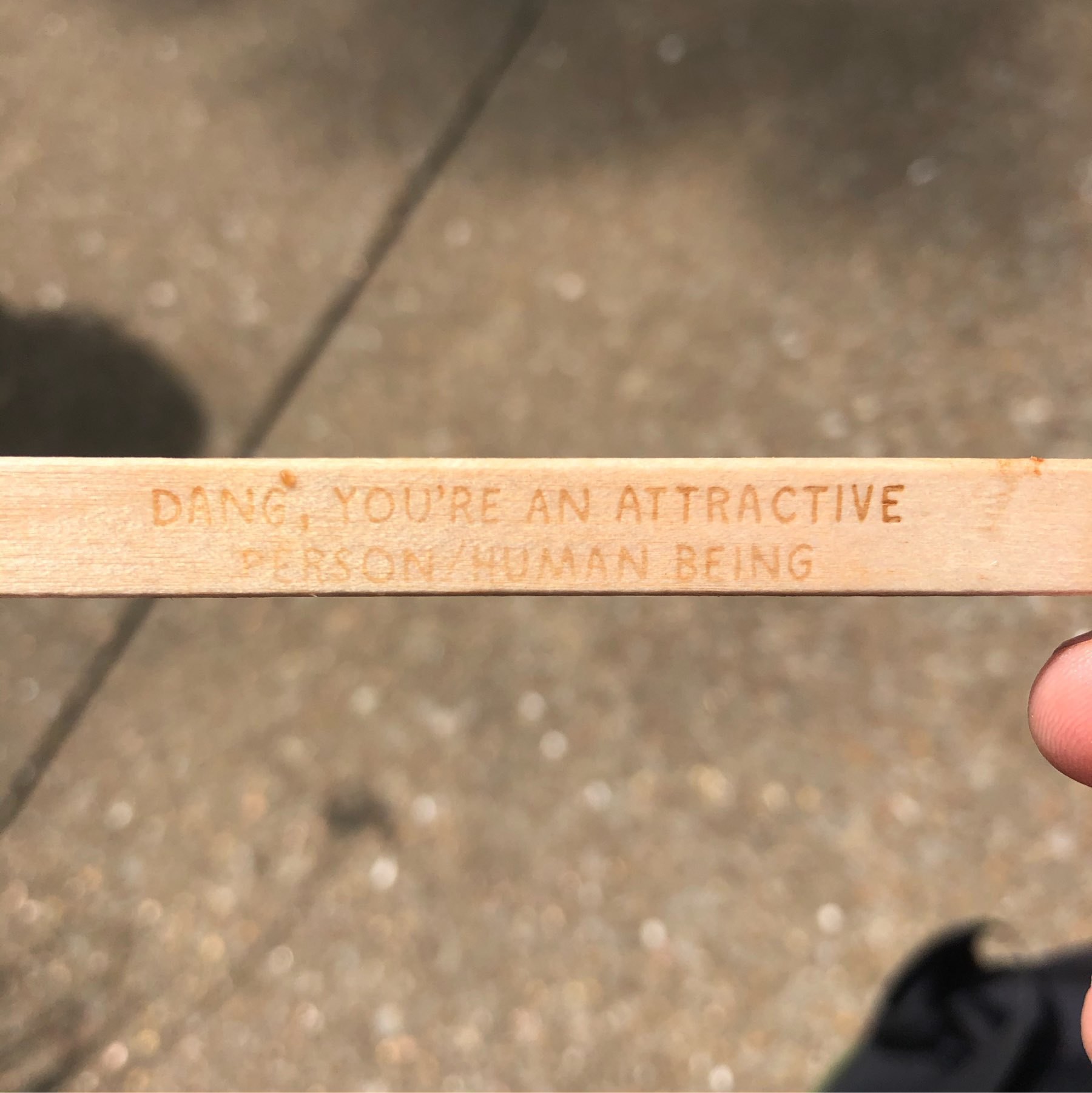 Just discovered this gem in iPadOS 13. When logging onto public WiFi that requires you to visit a website (like Starbucks), the site doesn't take up your full screen anymore.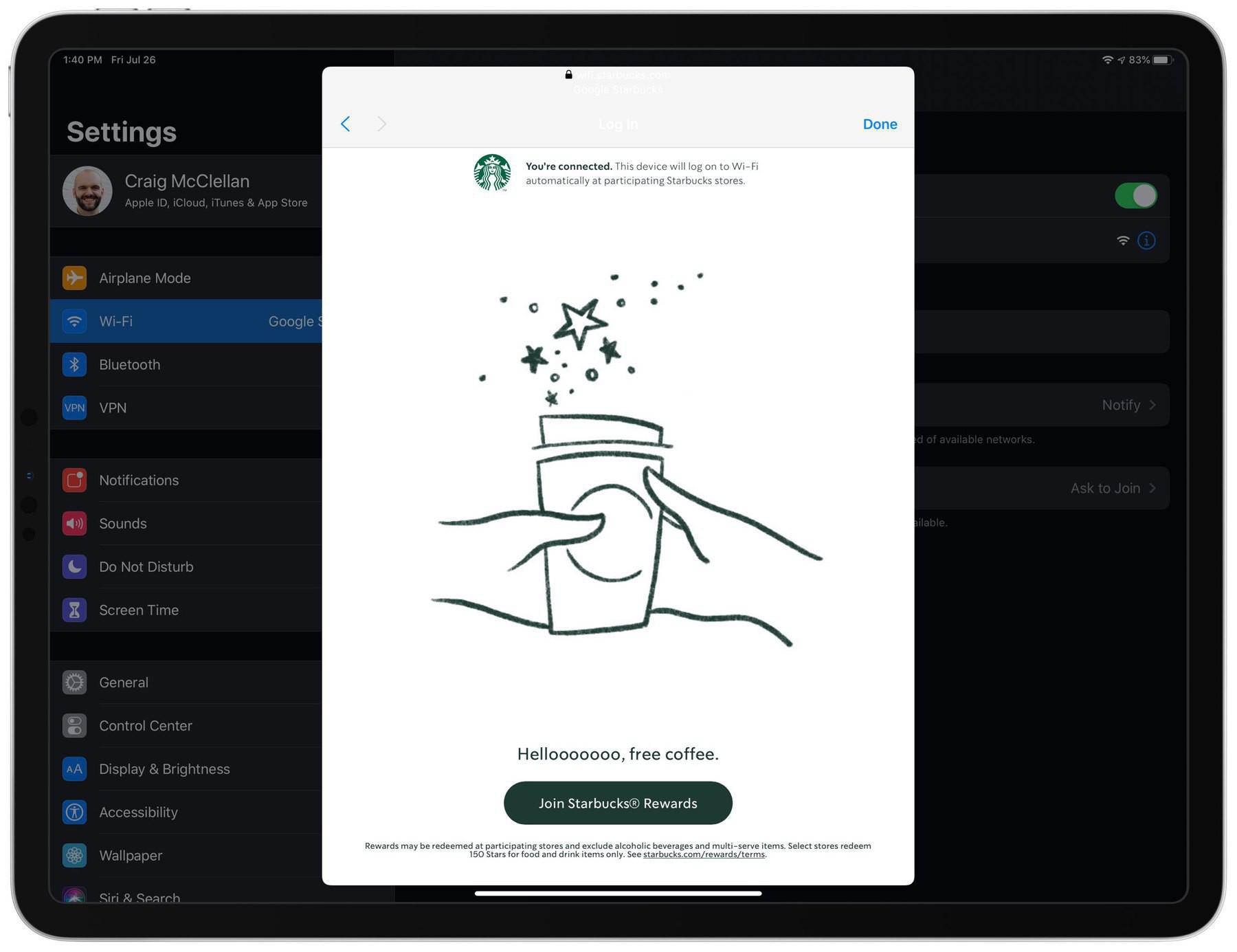 I finally bit the bullet. Here's my iPad home screen before and after iPadOS 13.

Meet my son, Sam. Samuel Craig McClellan. He was born yesterday afternoon, a full 10 days early, and is a rockstar (just like his Mama). Everyone is doing great, and we're so grateful.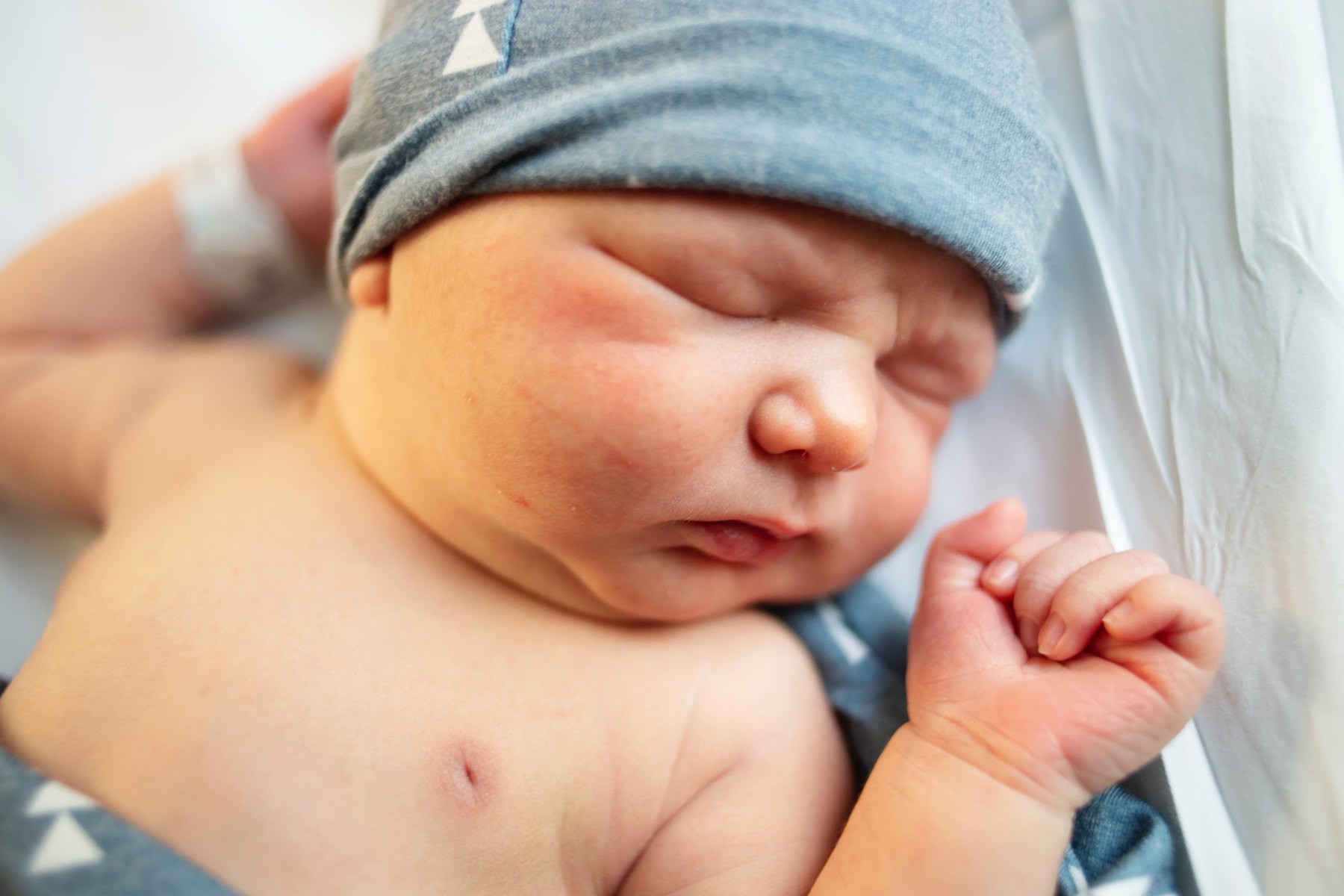 For the last few days, I've noticed more and more holes like this in my fence, but couldn't figure out what was making them. This morning, I saw the culprit: a woodpecker. Watching it work was crazy, but now I'm googling how to deter it from destroying my whole fence.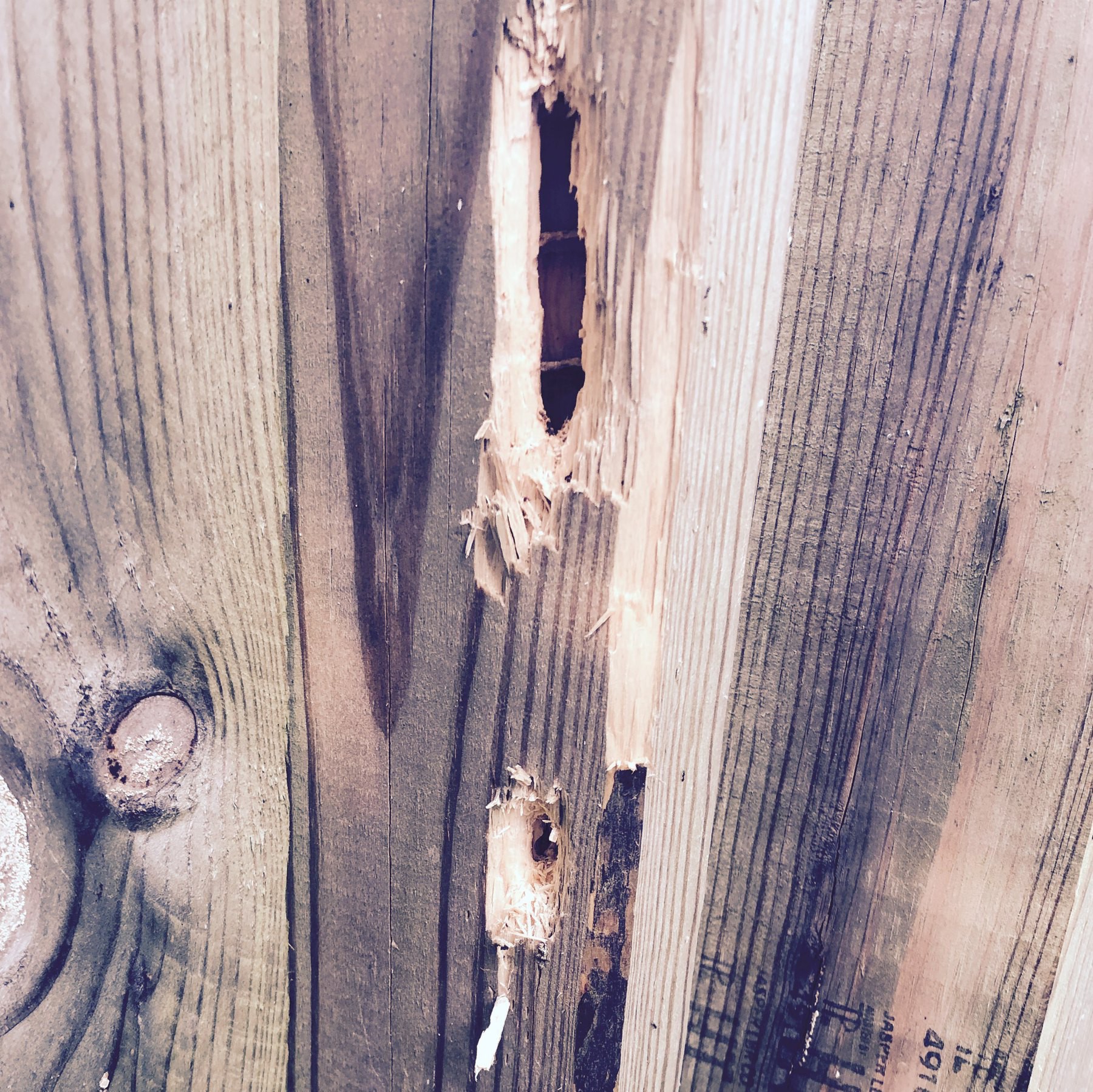 Happy Birthday to my sweet wife. I think this next year is going to be one of the best, and I'm so glad we get to do it together.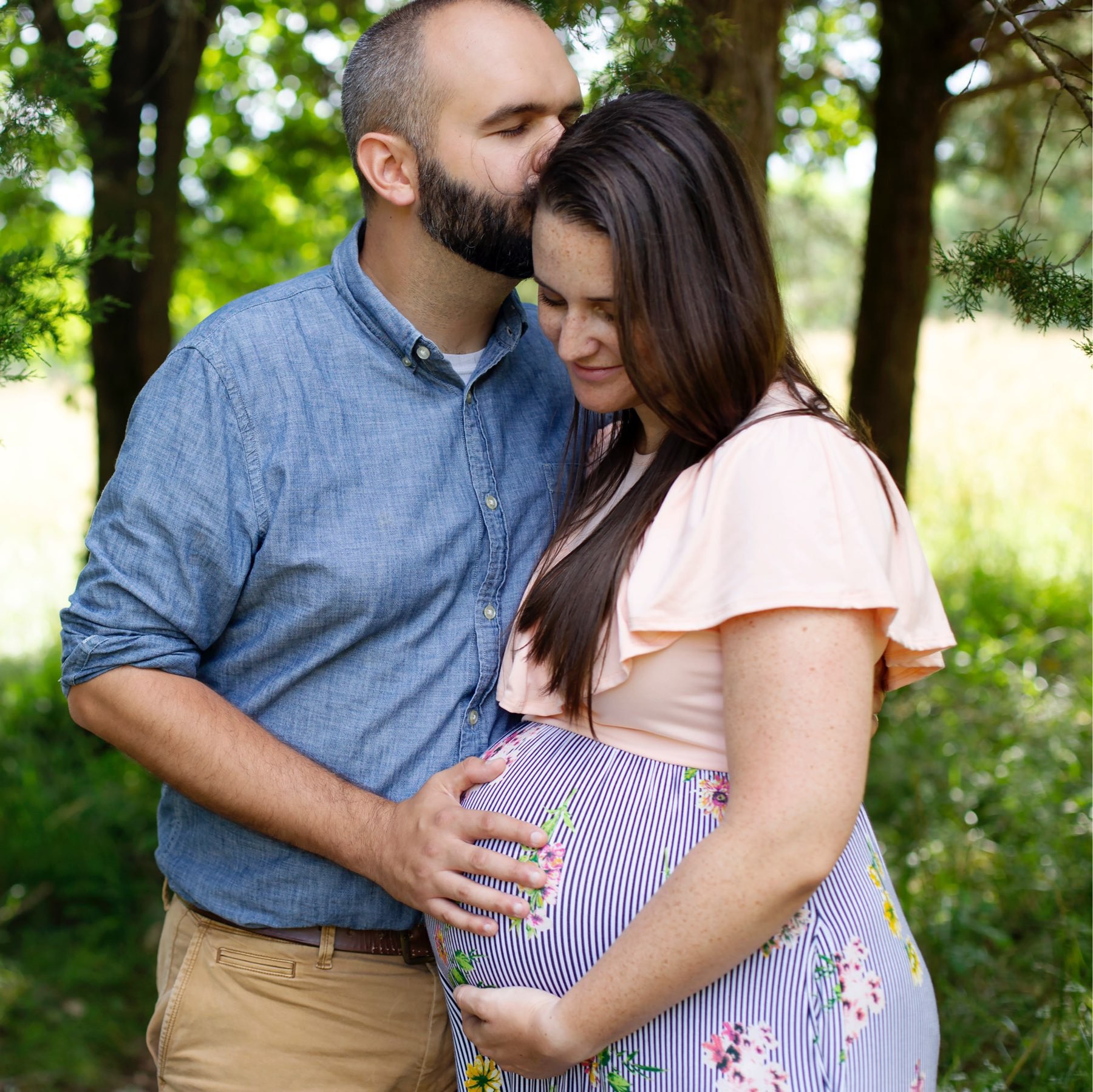 I might have a problem…but tomorrow will be fun.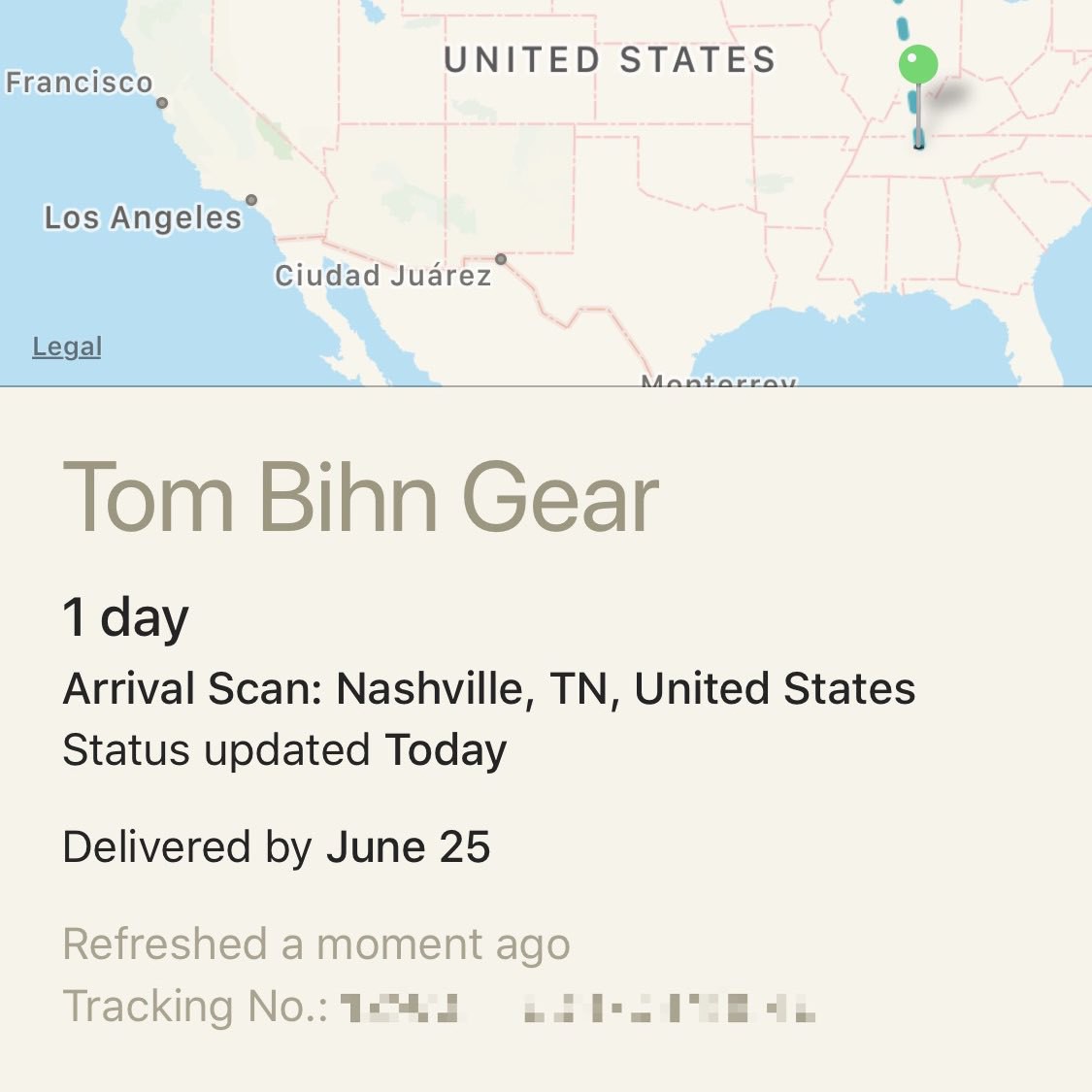 Next on distracting myself, here's an adorable picture of my family that is now my phone lock screen. 4 weeks until baby boy's due date!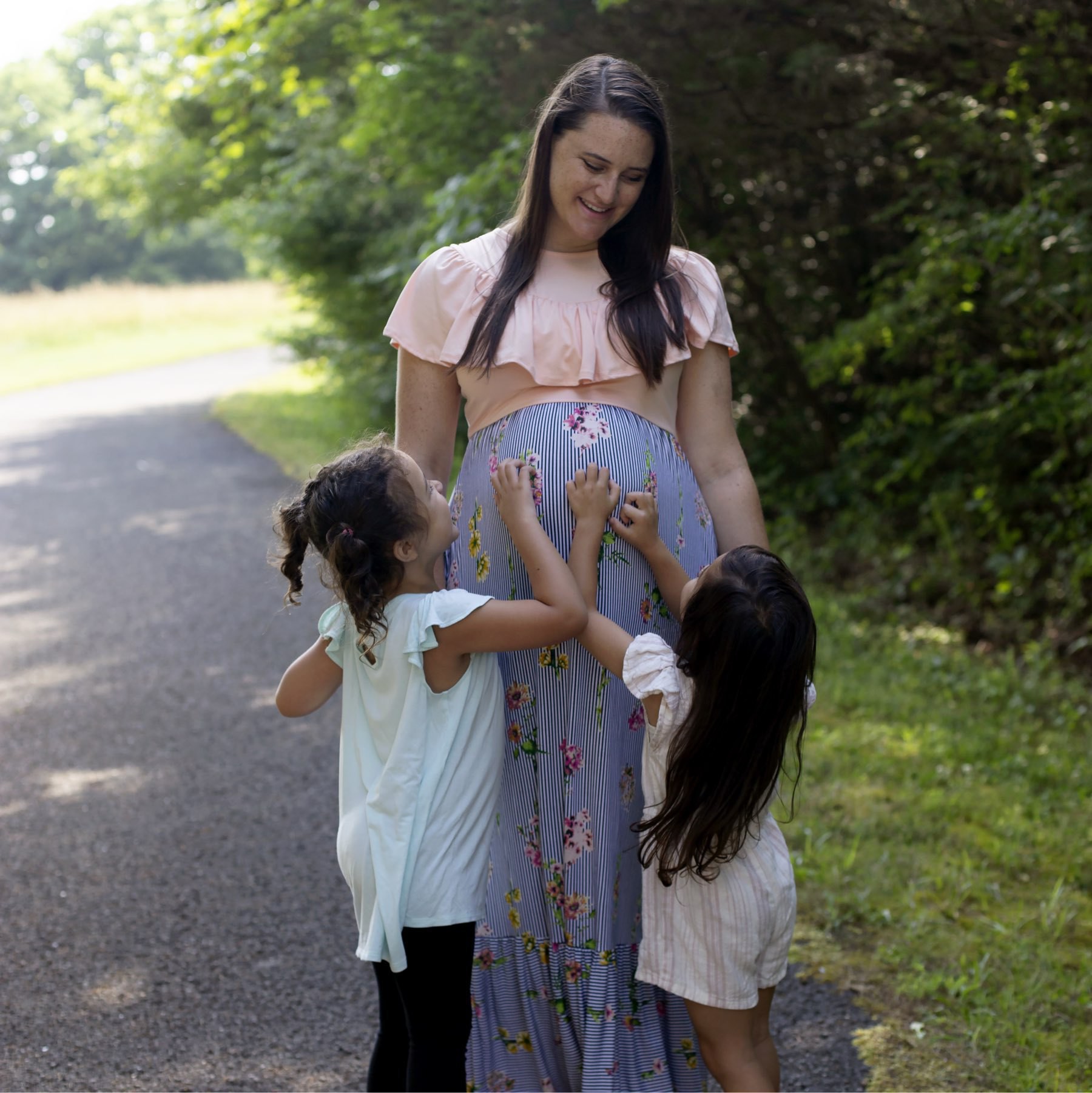 I get extremely squeamish and the first aid section of this class is the most graphic thing I have ever seen. My wife saw someone's innards. I am writing this in the workbook to keep from having a panic attack.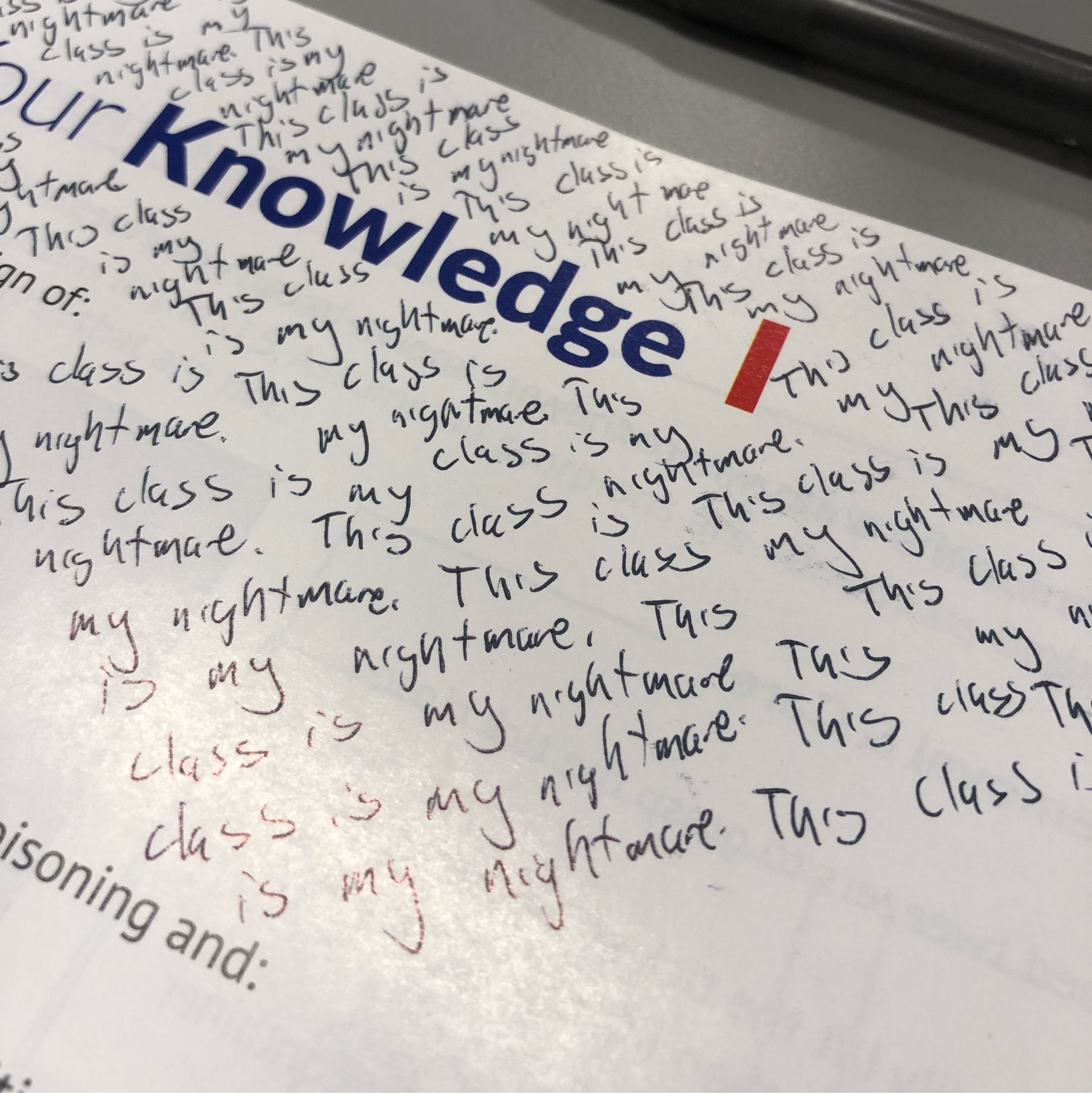 I barely got this one on the last day of the month. A shoulder injury sidelined me for the beginning of May, so I'm extra proud of this one. So far 5/5 in 2019.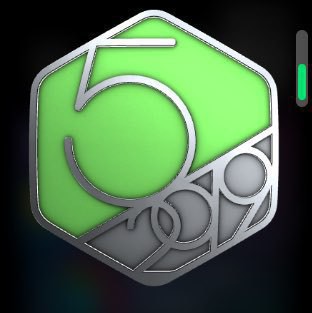 This was one of the most surreal experiences in parenting for me. I distinctly remember riding the Dumbo ride at Disney World with my dad as a kid. I just did it with my own kid. So much fun to see it through her eyes.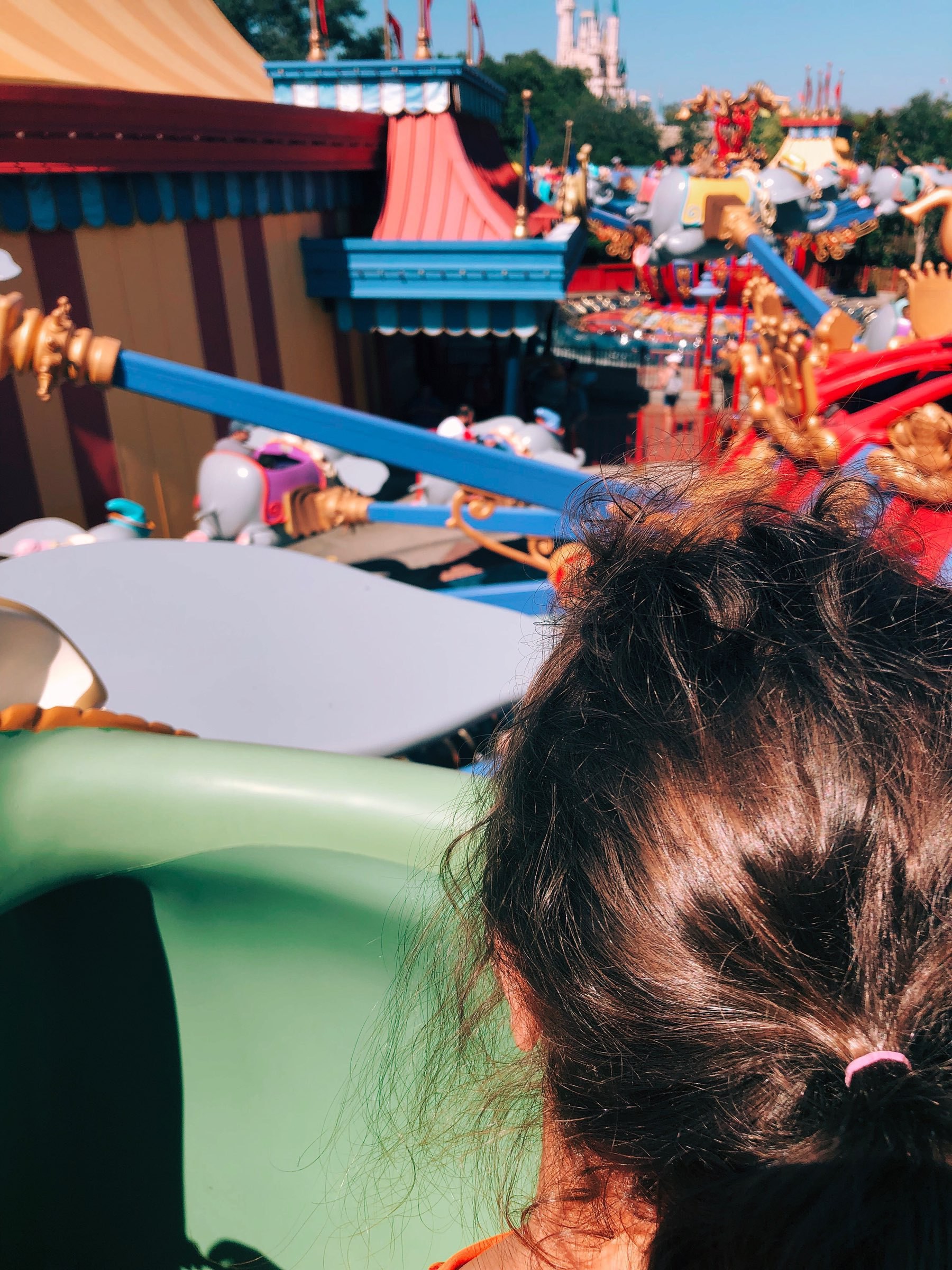 So thankful for my 3rd grade team who threw us an awesome baby shower Thursday, and all of my colleagues who got us amazing gifts. It definitely made baby boy feel more real. 8 more weeks!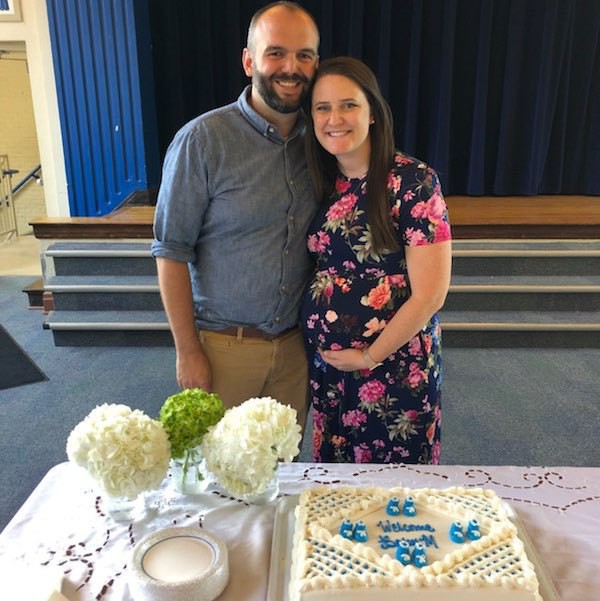 Few things feel as good as this. I'm sure it won't last for too long though.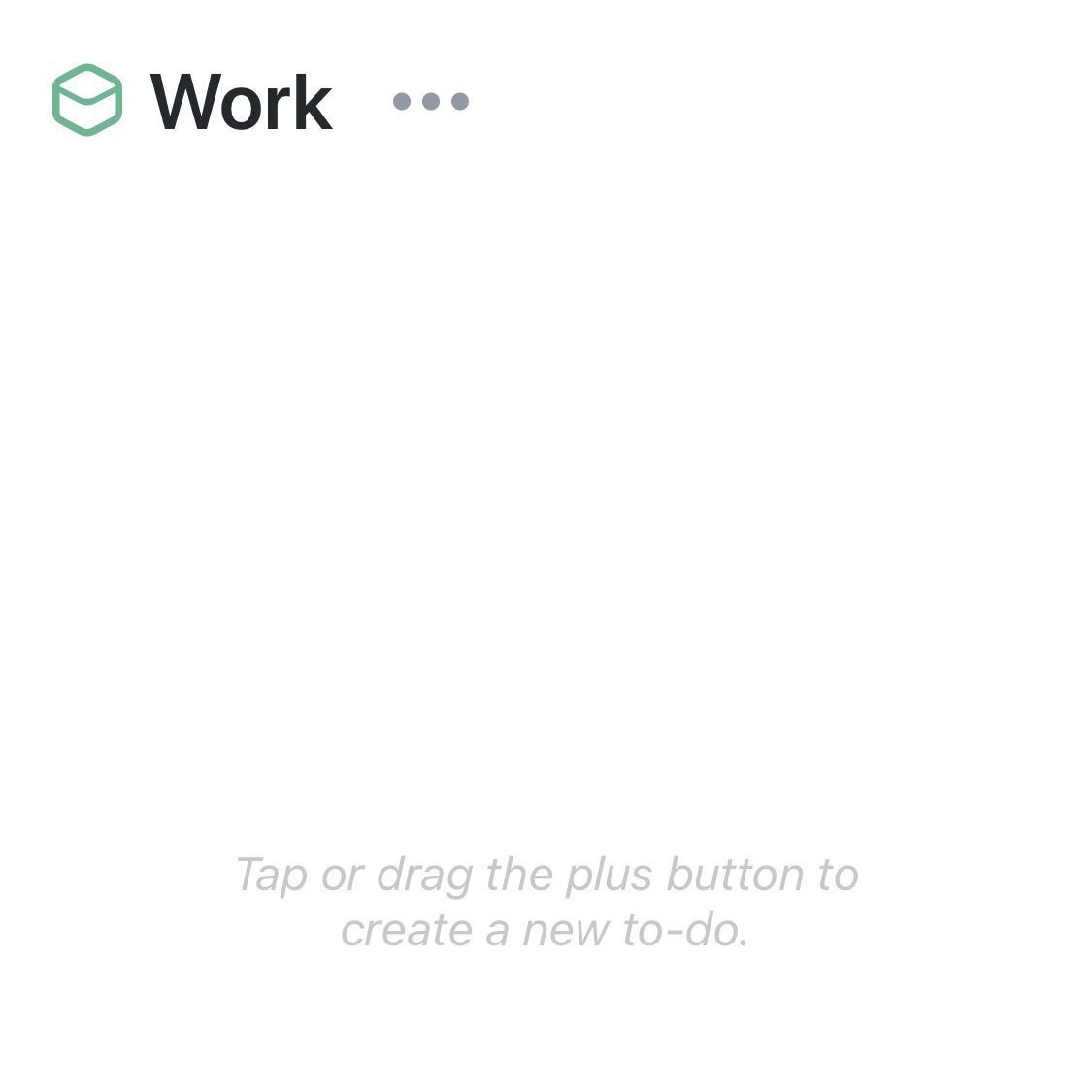 Thankful to be part of a church that is focused on adoption and orphan care, and the courage of these families to share their foster and adoption stories.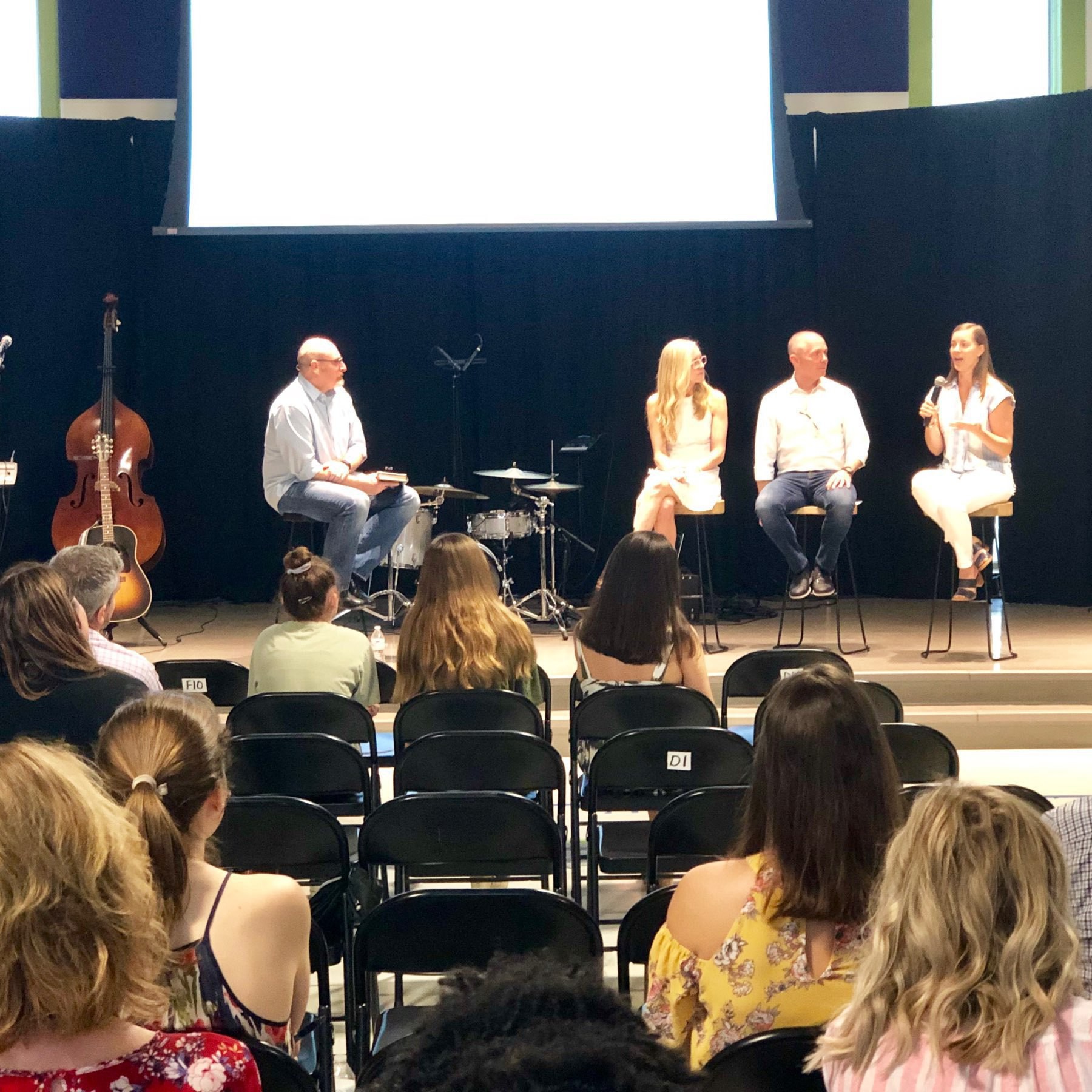 For career day, one of my students dressed up as a teacher. I think he nailed it. 😂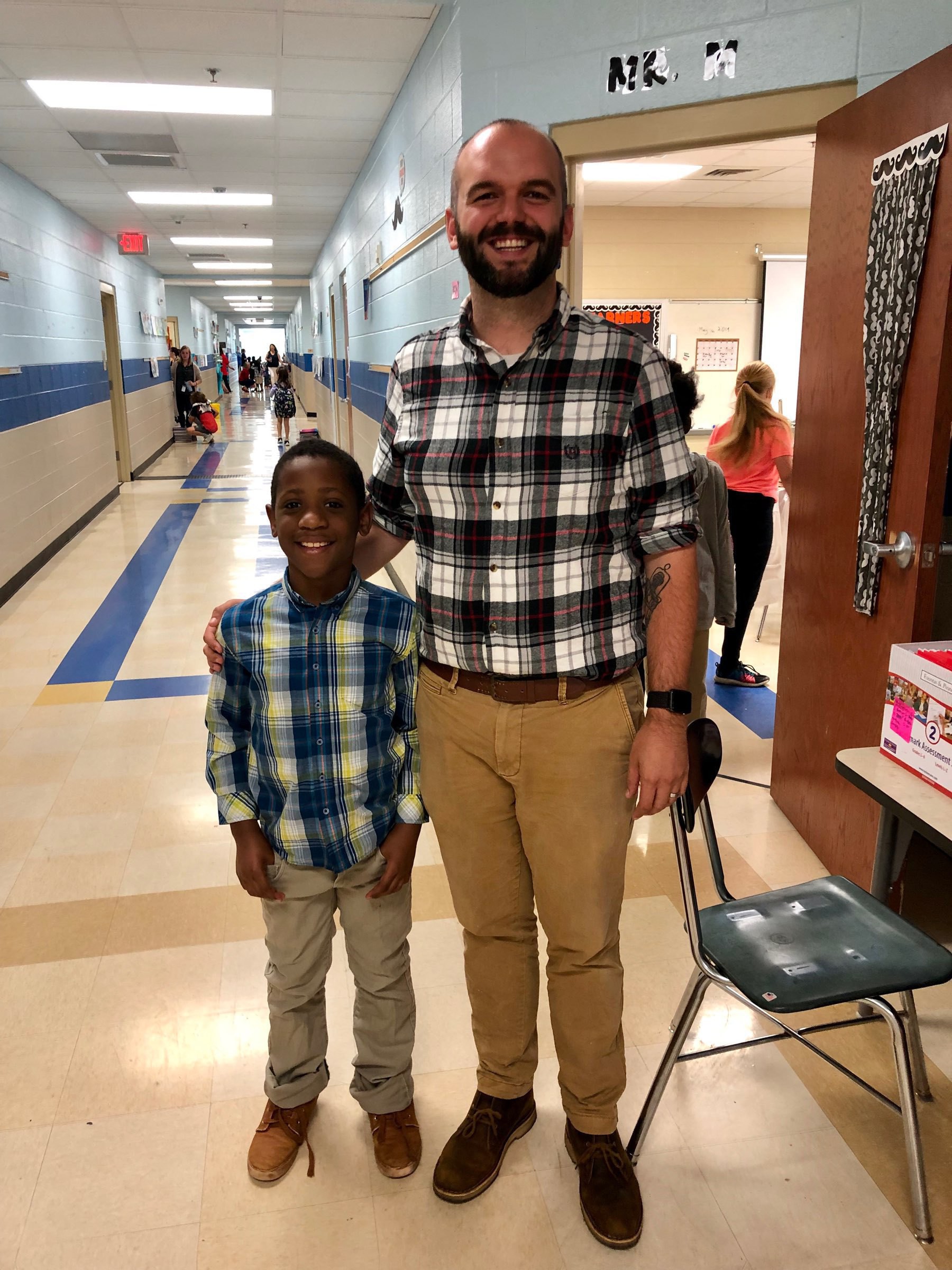 School may not be out, but summer is officially here. I love you @thepeachtruck 🍑.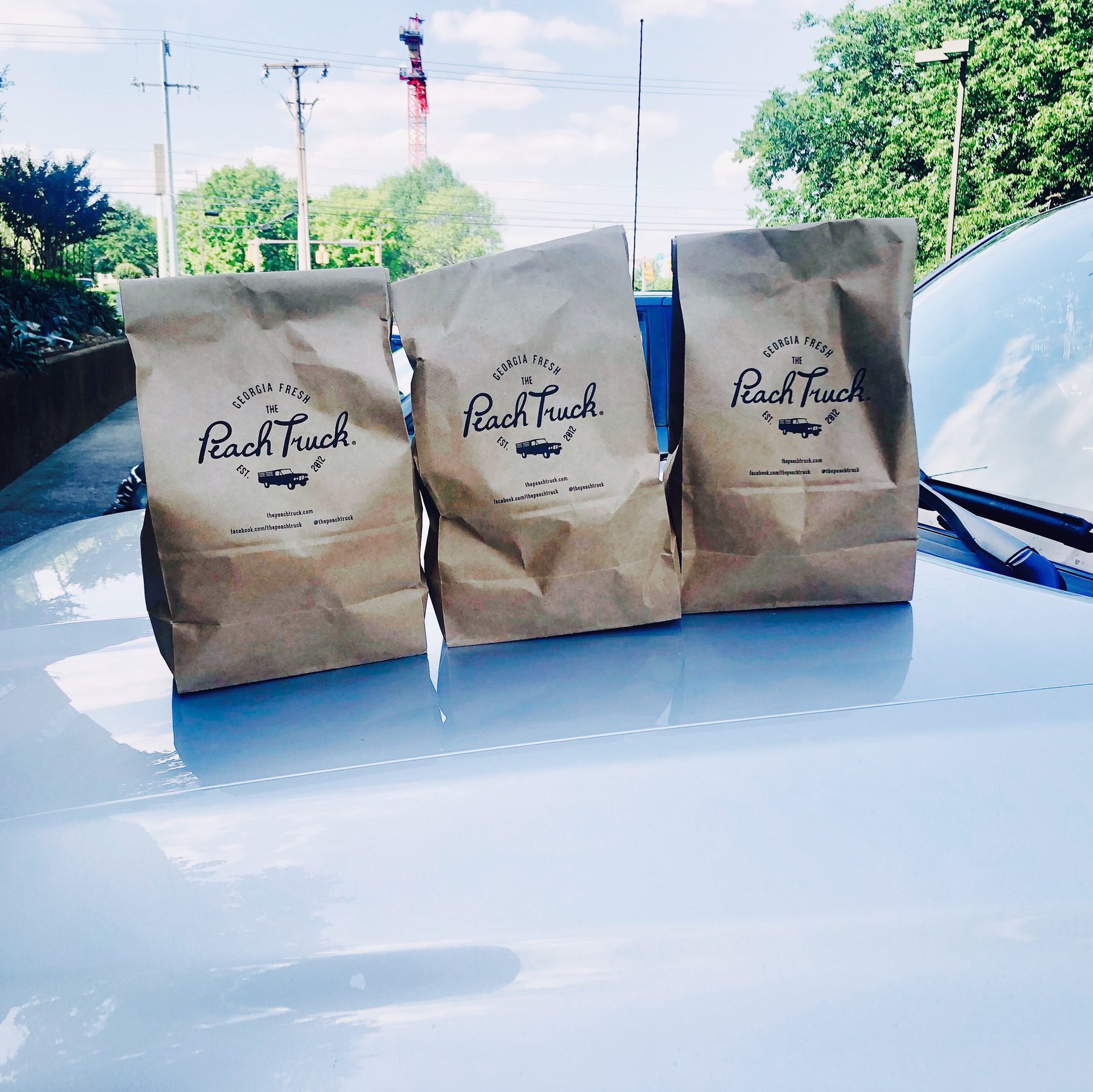 Field Day this morning. Every year I'm amazed at how much fun our PE teachers make it. But now to sleep forever.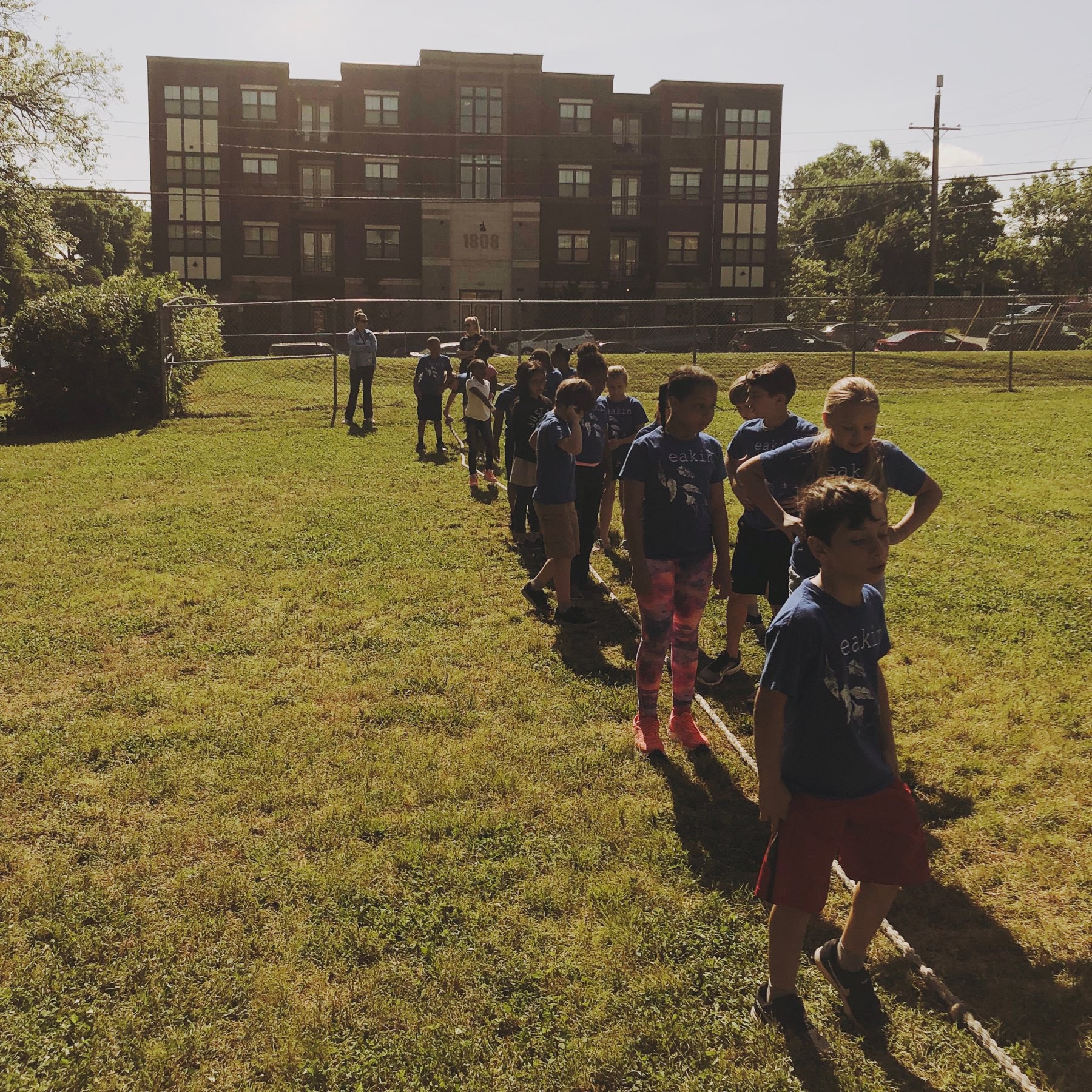 As an awkward kid, I found escape and friends in a book series about teenagers who fight aliens by turning into animals. The series, "Animorphs", had over 50 books, and I read every one.
Every month, my dad would take me to the local bookstore to buy the latest one. It was an event for me.
Today I got to meet the author, Katherine Applegate. I was a bit of a nerdy fanboy, but I was in awe of meeting someone who was such a big part of my childhood. She was kind, and her presentation to our students was amazing. I can't wait to read more of her recent books.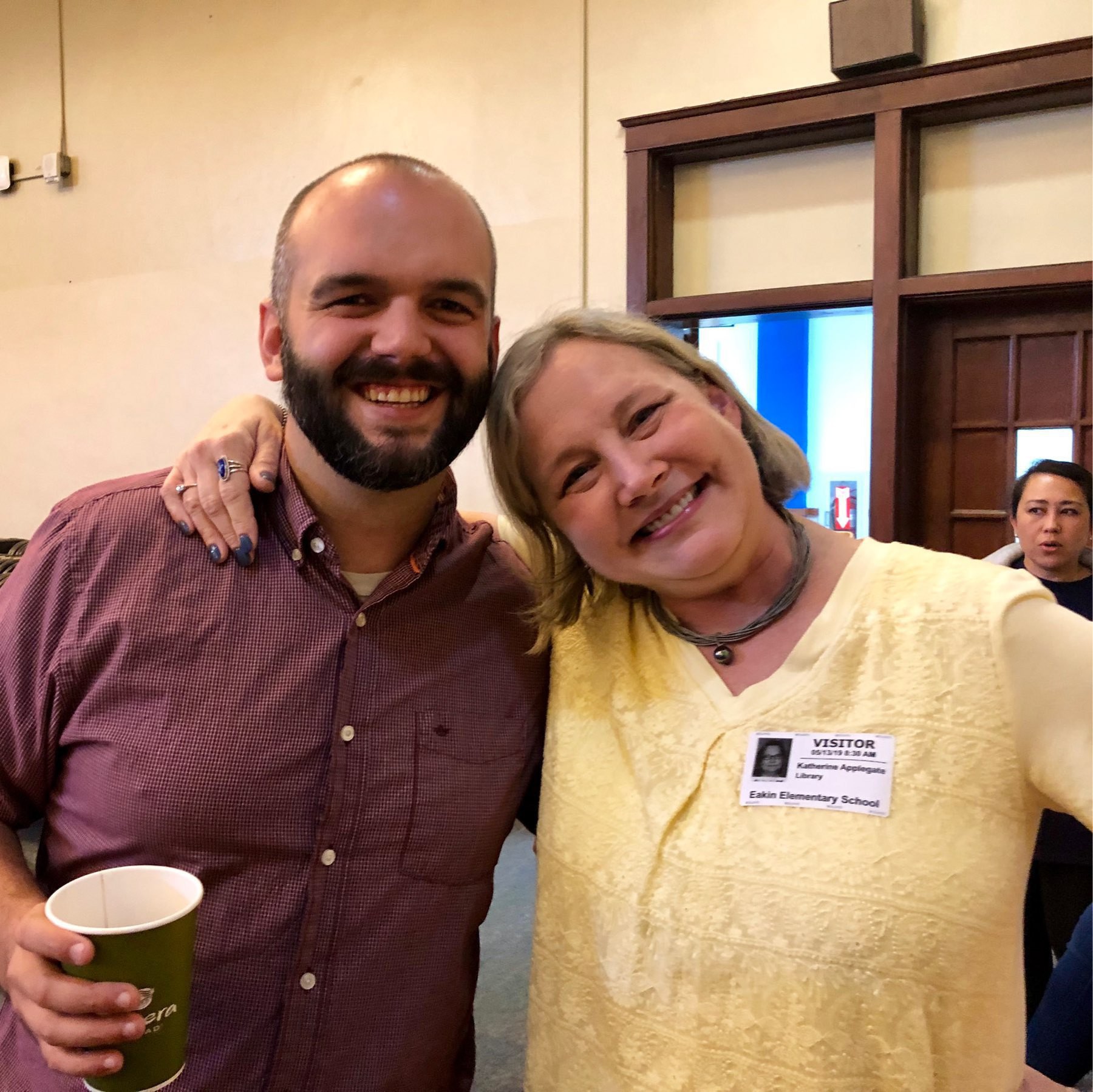 I've seen Sean McConnell in concert at least half a dozen times since 2006. He only gets better. So good to get out and see him again tonight.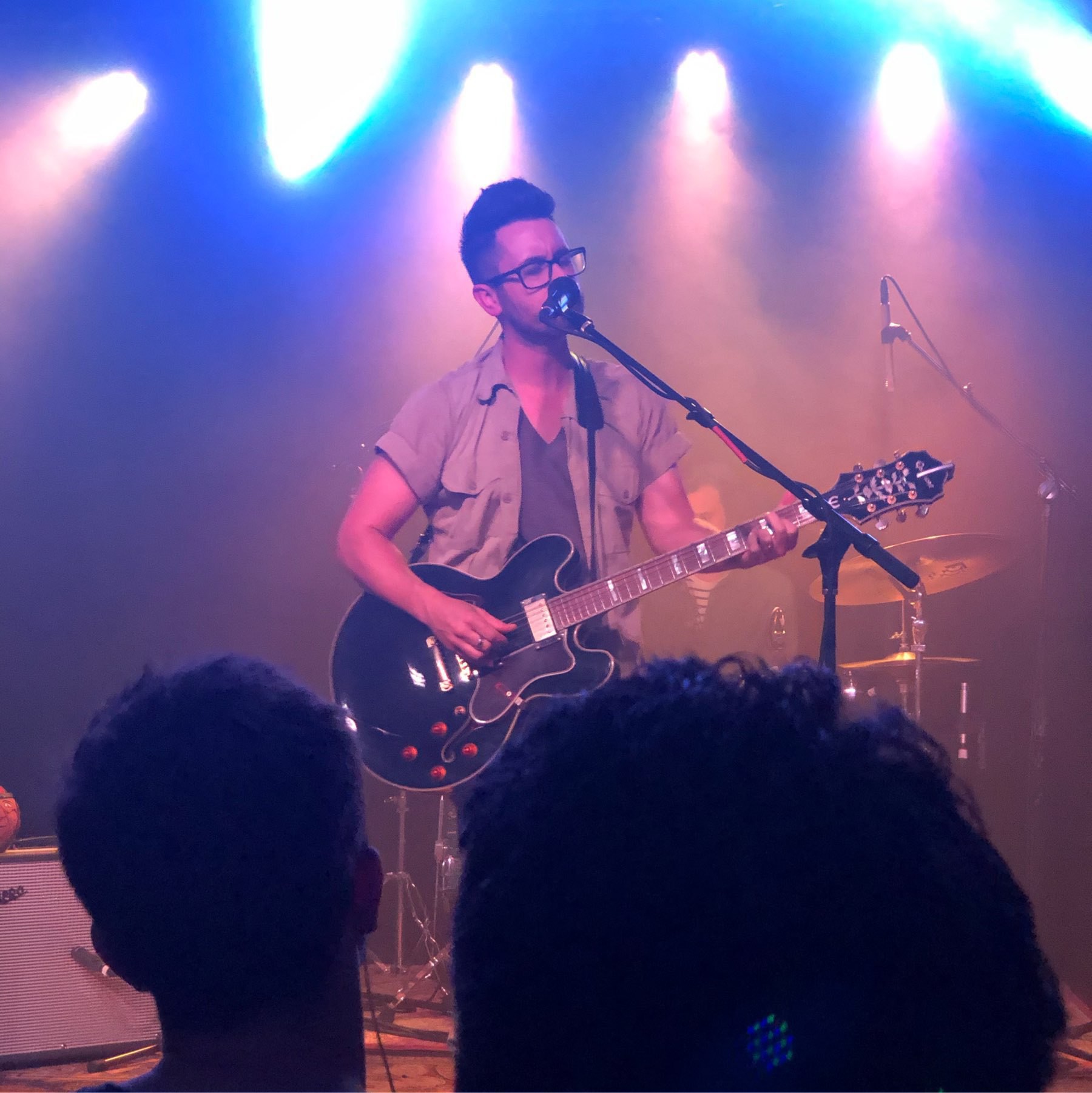 My children found out yesterday was Beckett's (approximate) birthday, and insisted we have a party with cupcakes for him. This poor 7-year-old was not amused. 😂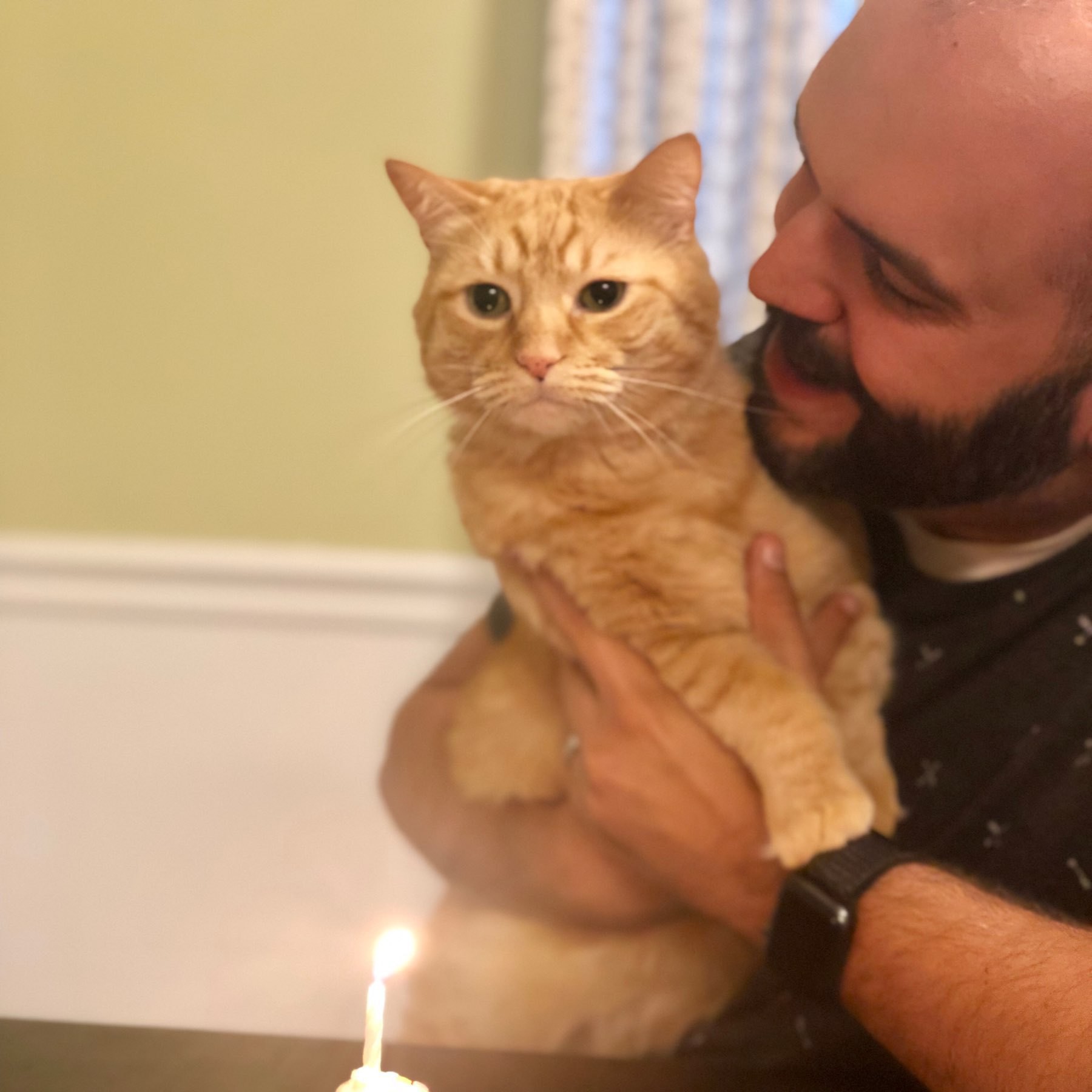 Muffins and Moms for my 3rd Graders today.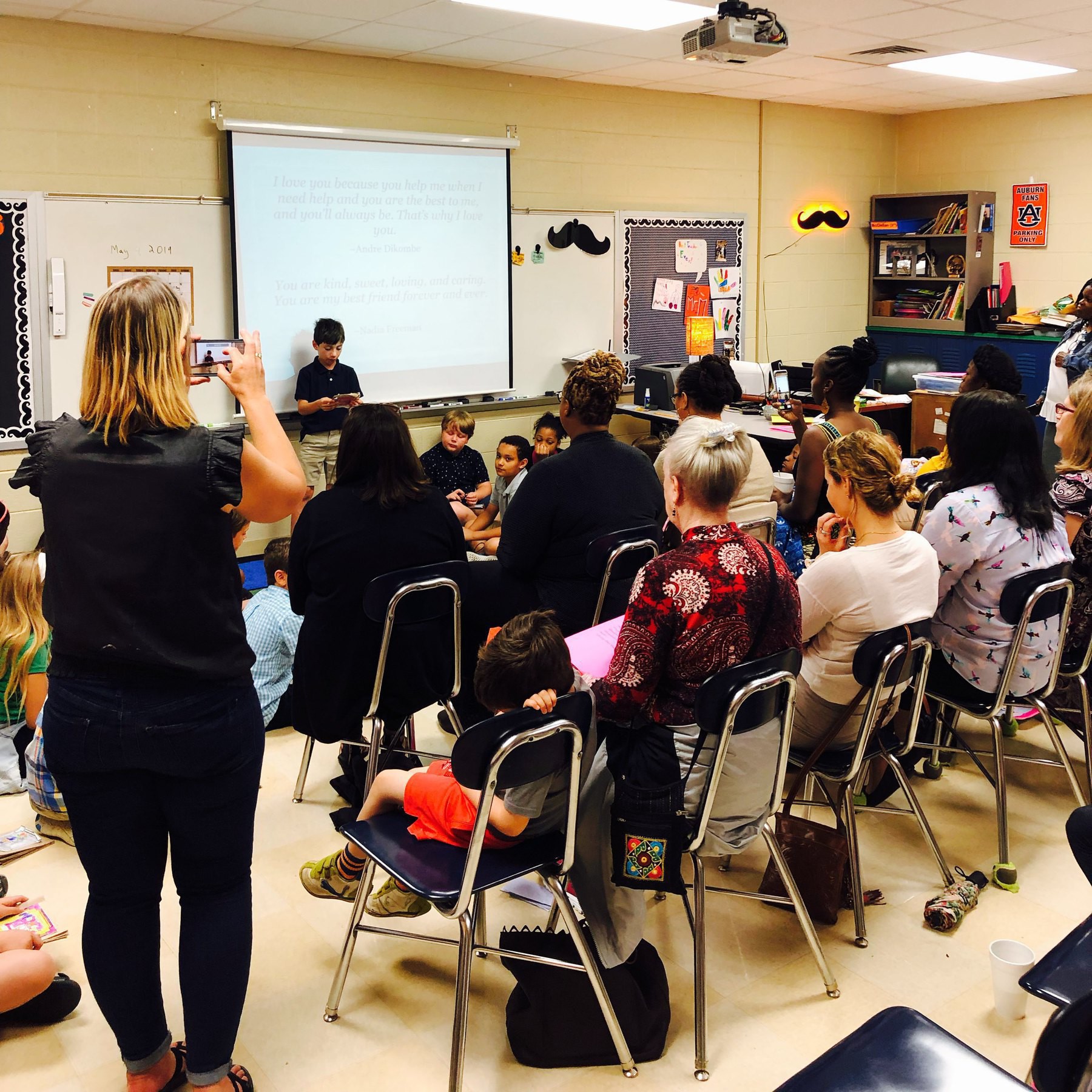 Conversations with my wife.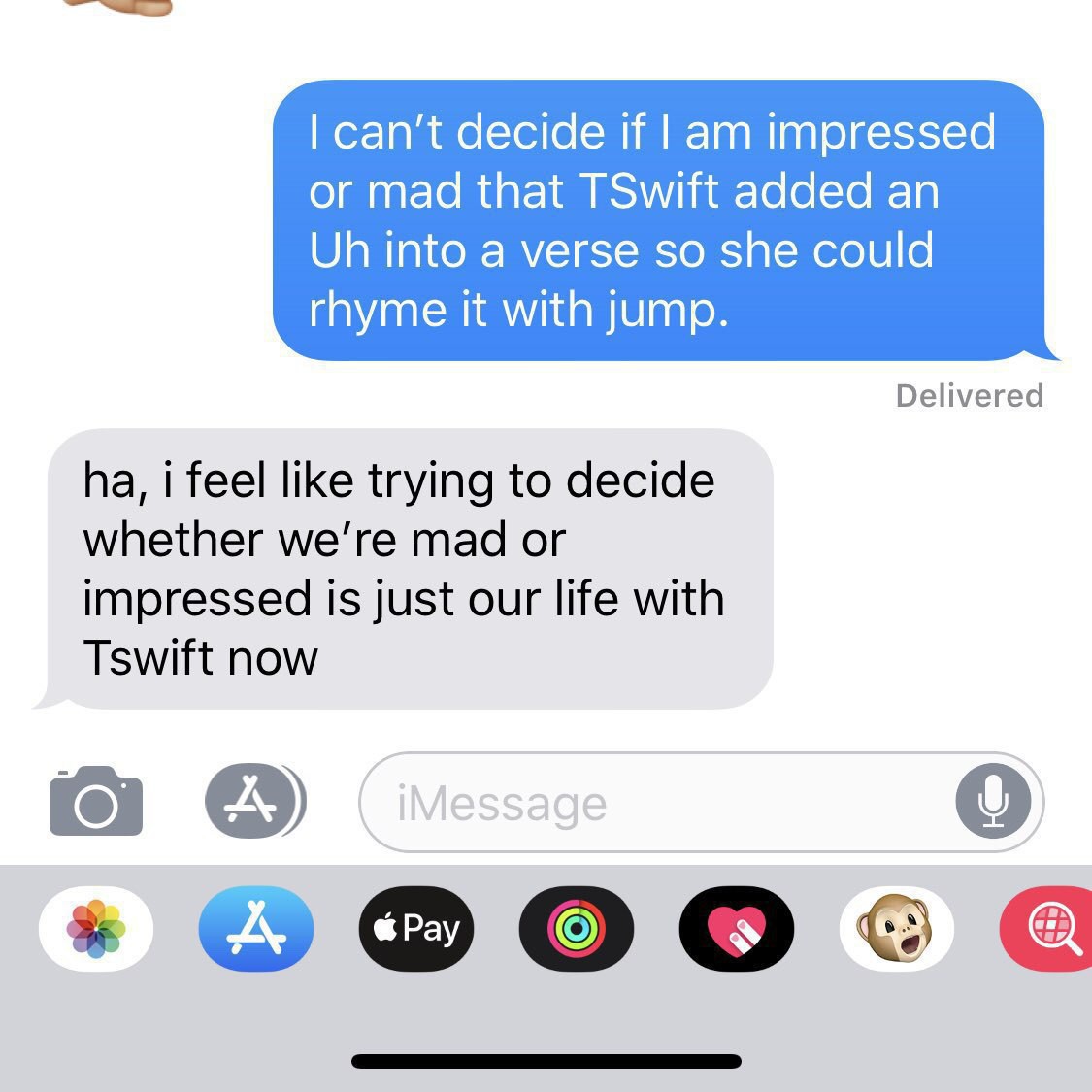 There's only one command I give Siri where she interprets an exclamation point. 🤷🏻‍♂️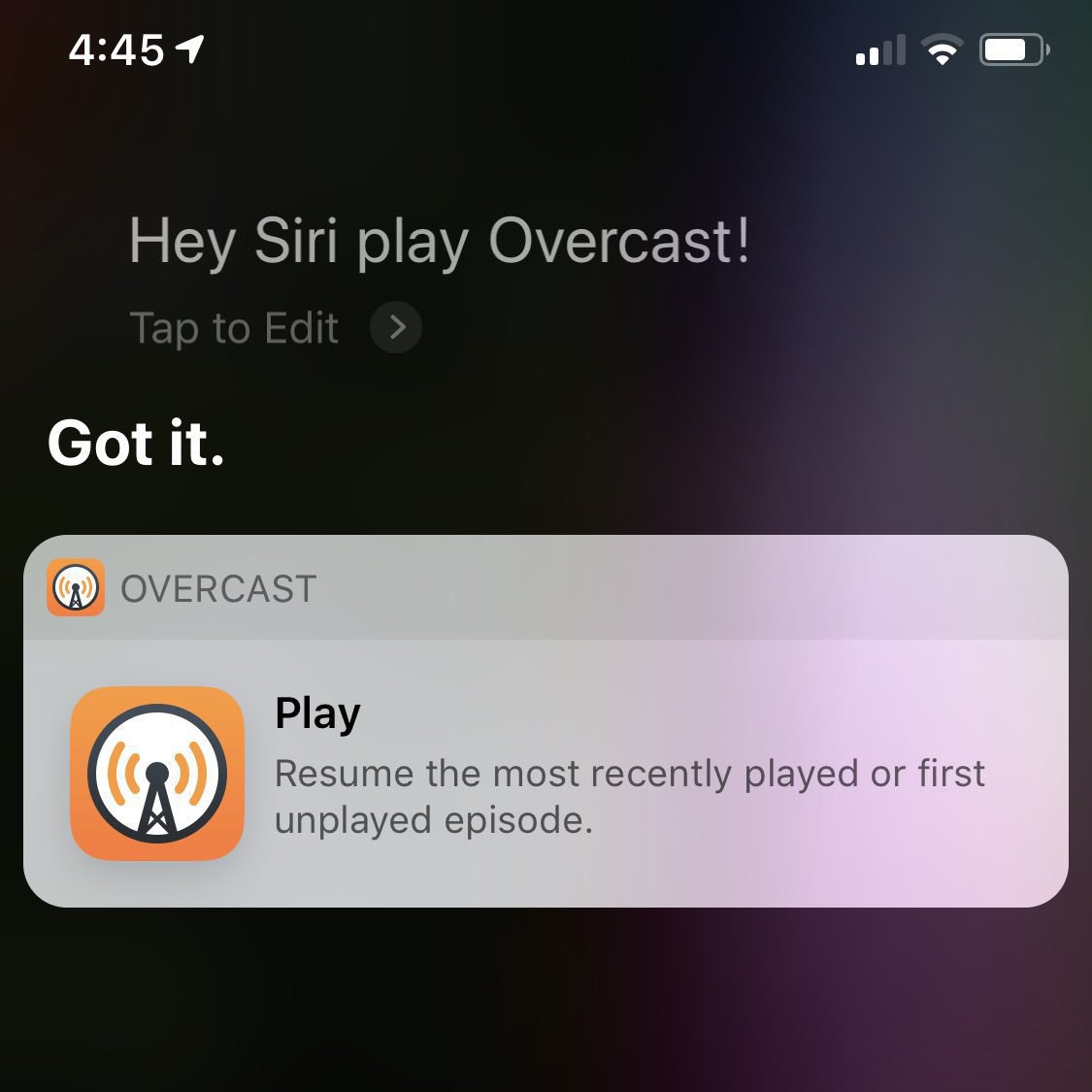 Iced coffee season has officially arrived in Nashville.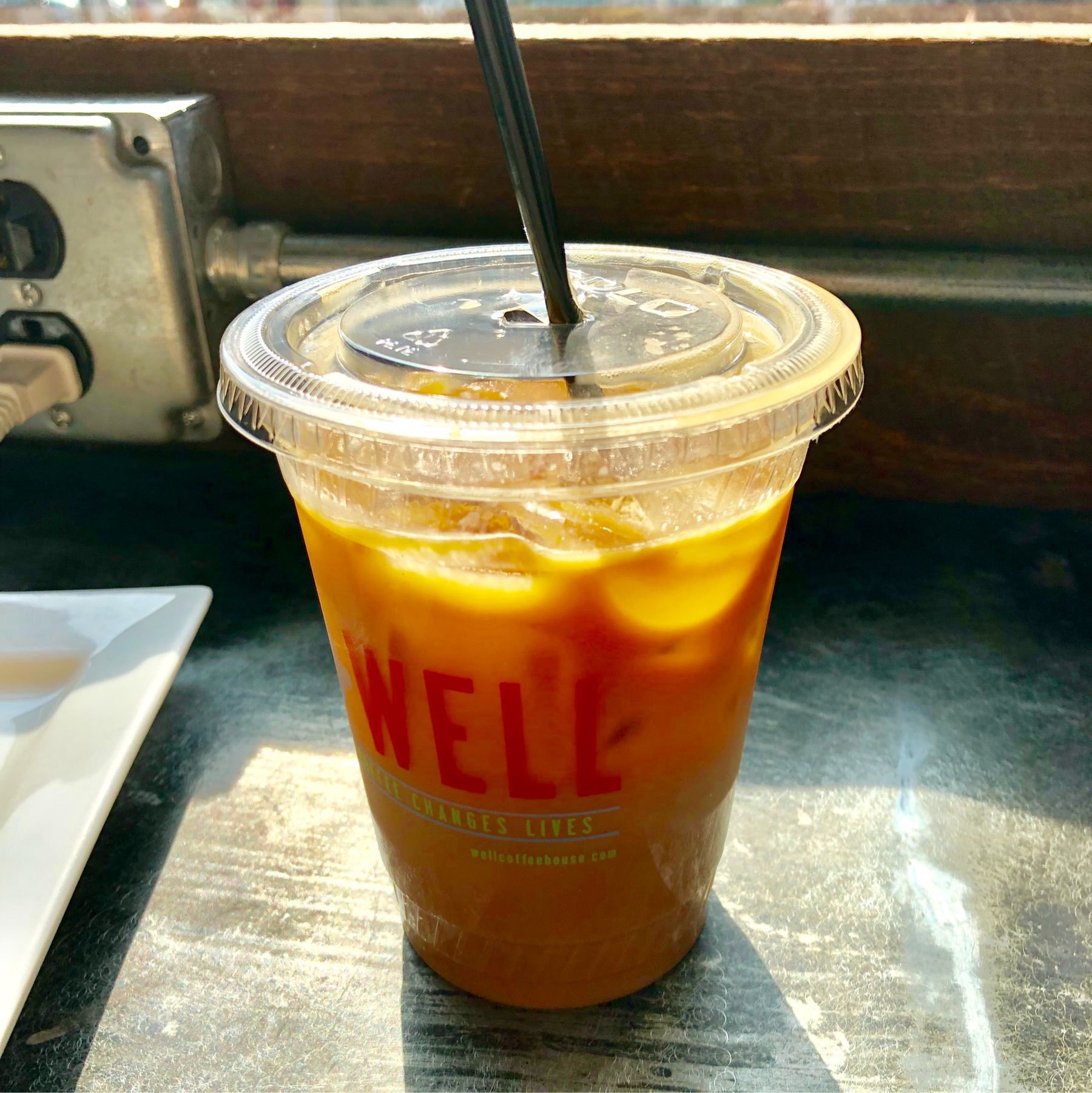 I hate New Year's resolutions, but I made a goal in 2019 to get all of my Apple activity monthly challenge awards. 1/4 of the way into the year, and I'm on track.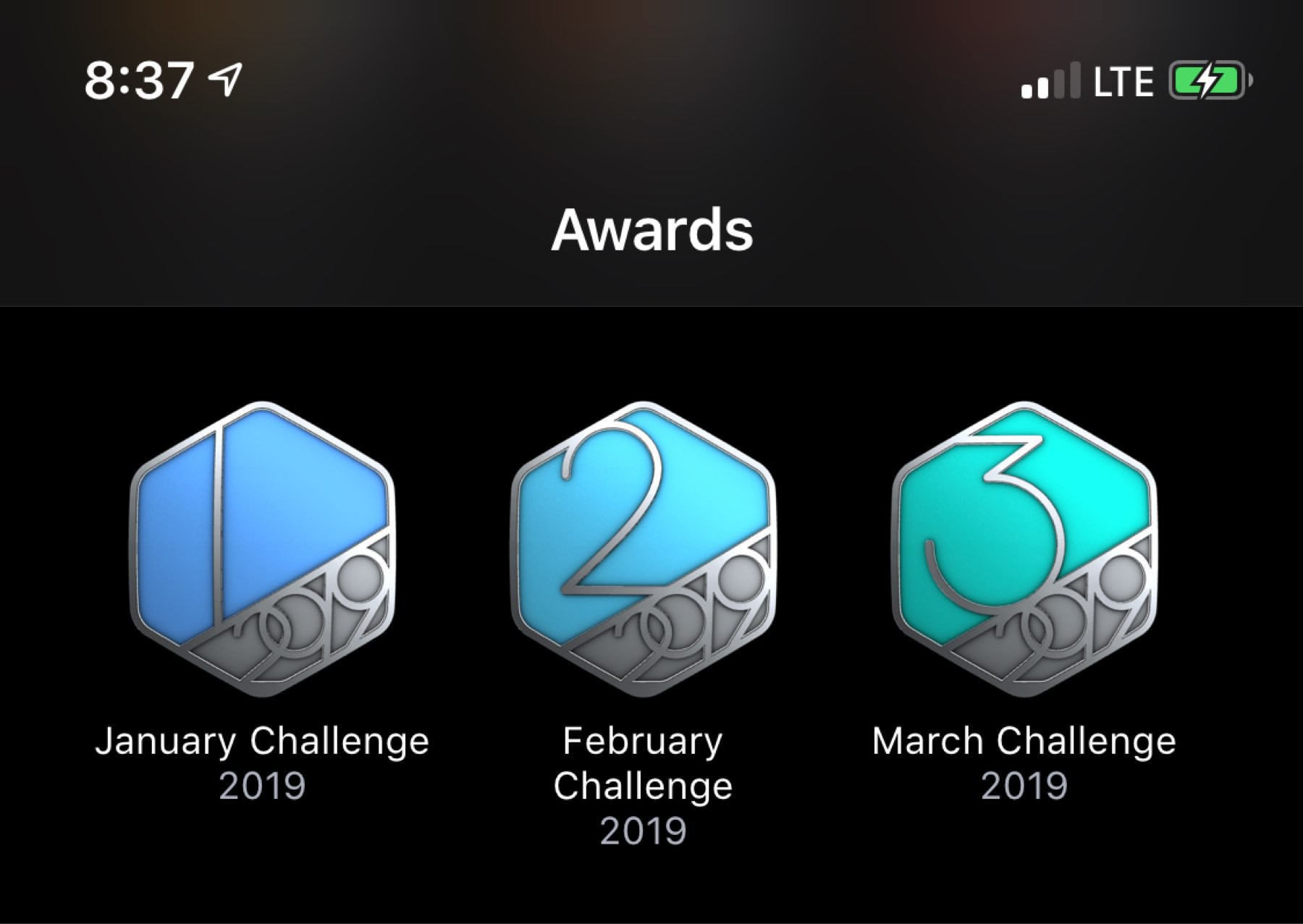 That's how you do Sunday afternoon.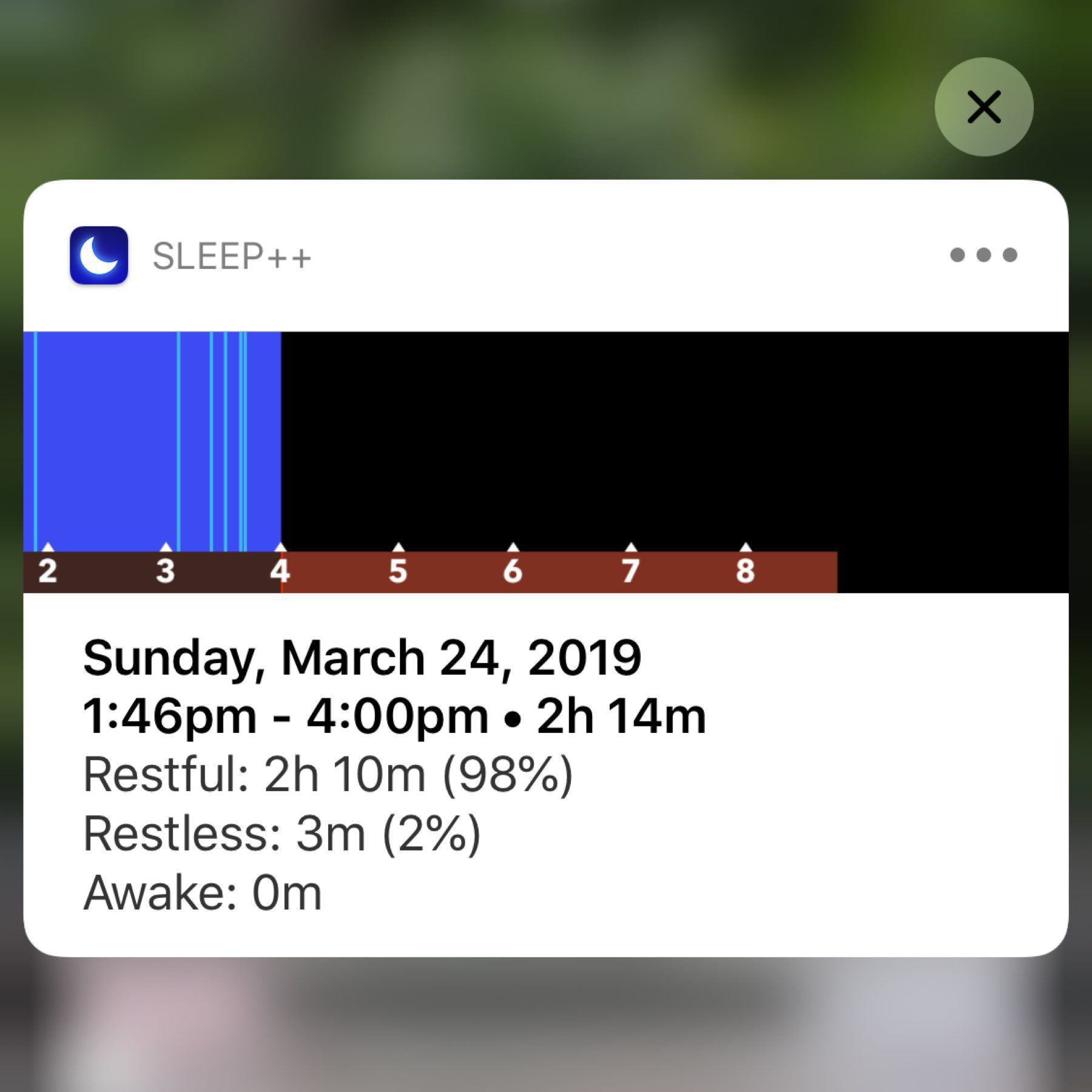 I hope your St. Patty's Day is as nice as mine.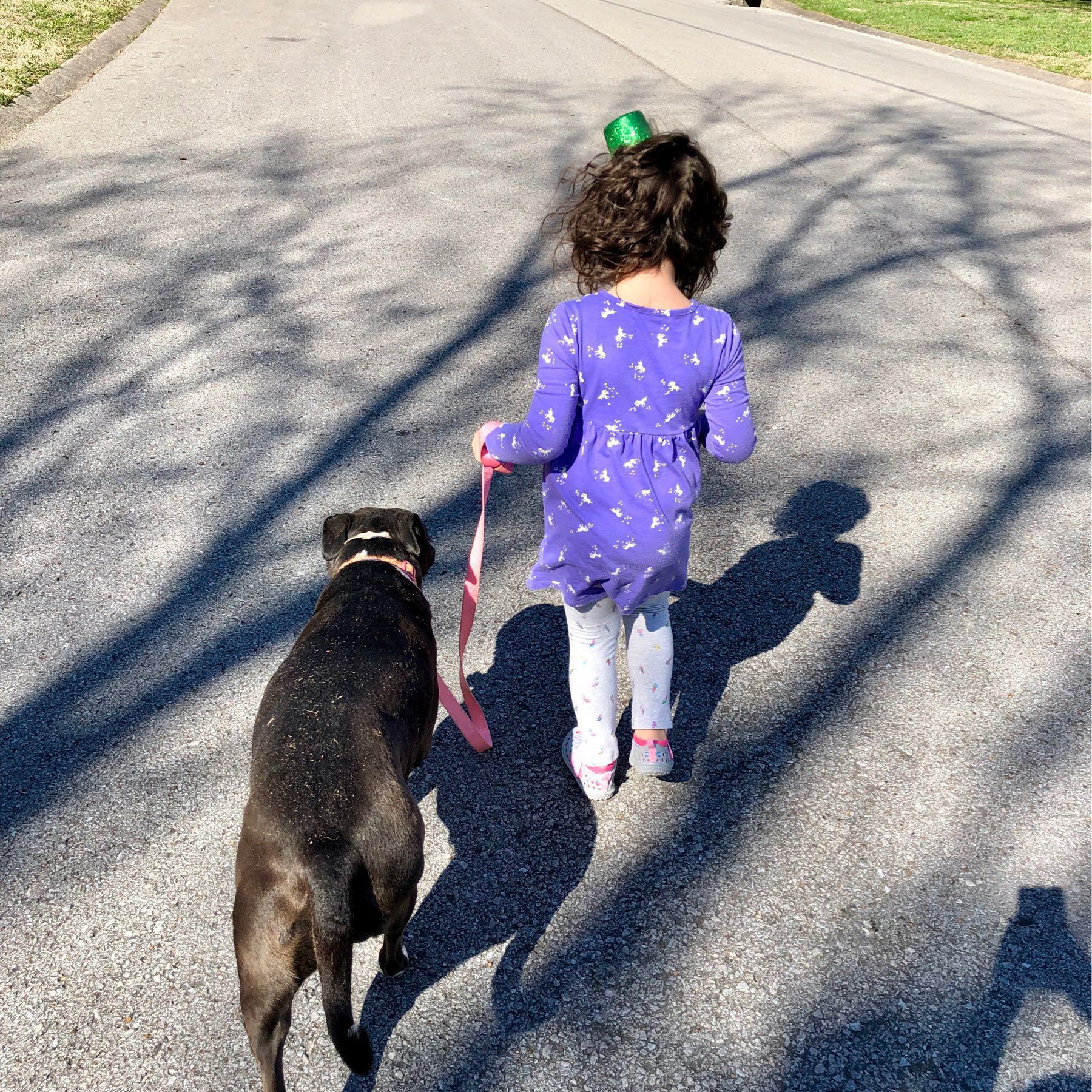 So many days as a foster parent are really tough. Fortunately, today wasn't one of them. It featured a family zoo trip on a beautiful day where we got to enjoy being together. I'm thankful for days like today.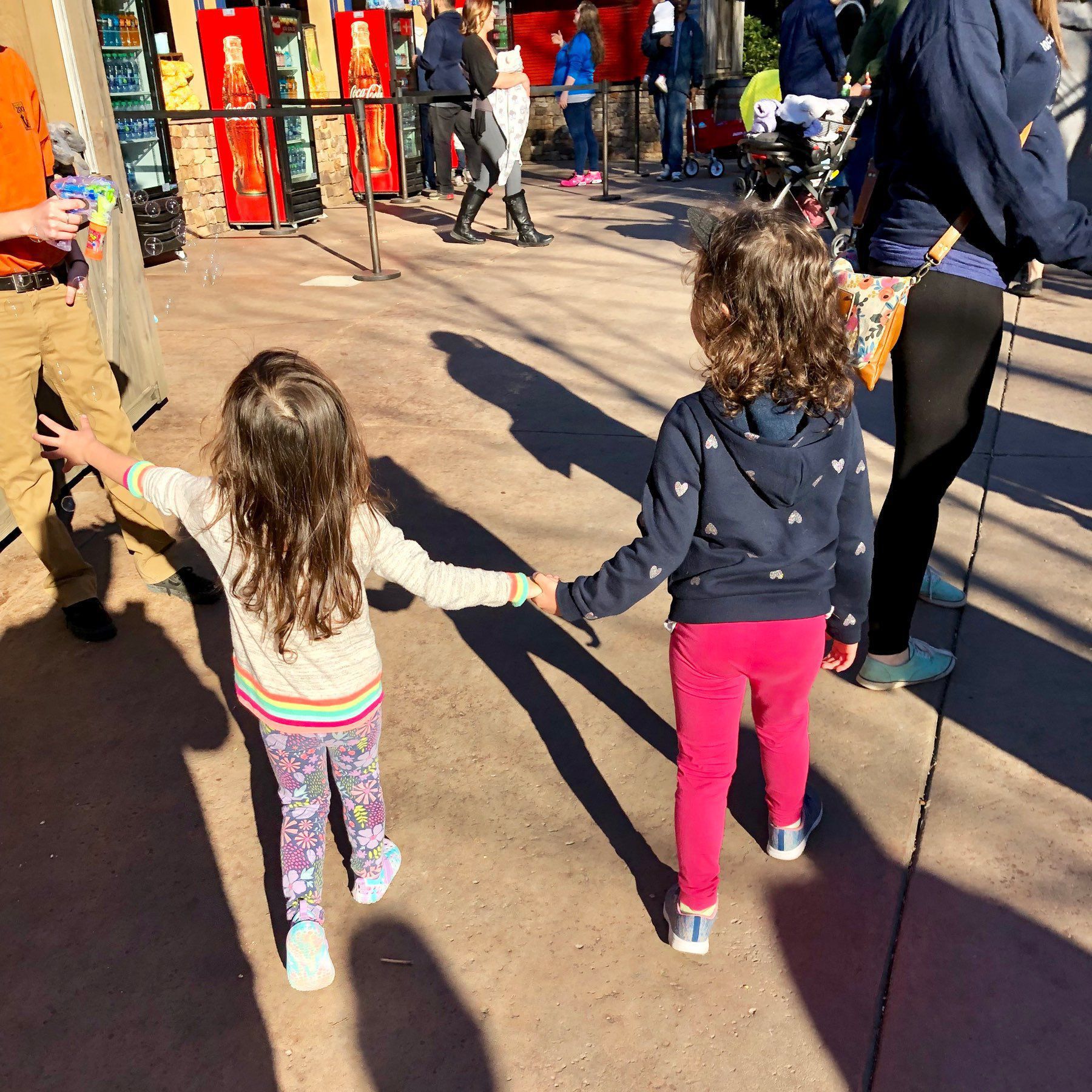 Now this is pod…cast editing.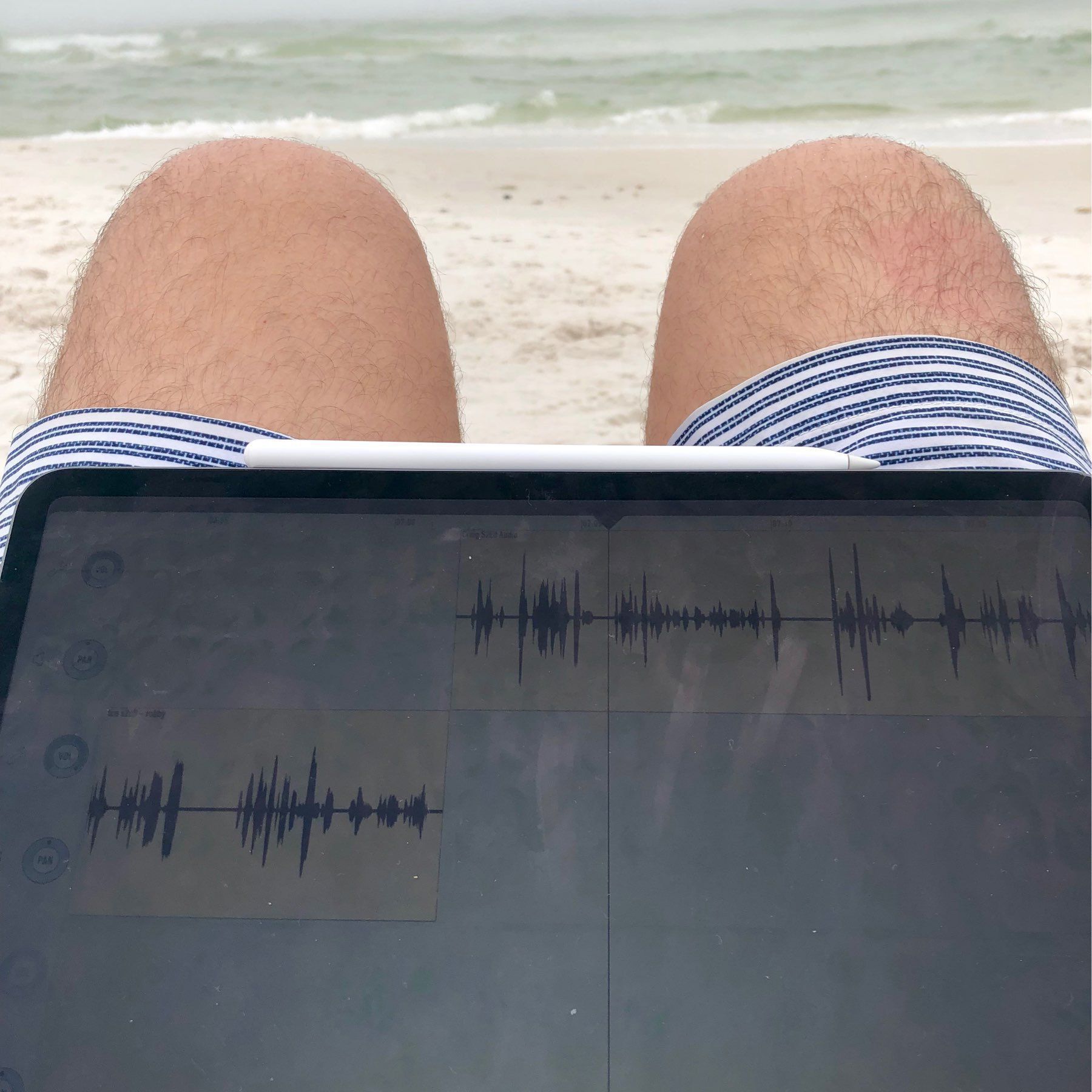 I don't think that's quite right Apple Music.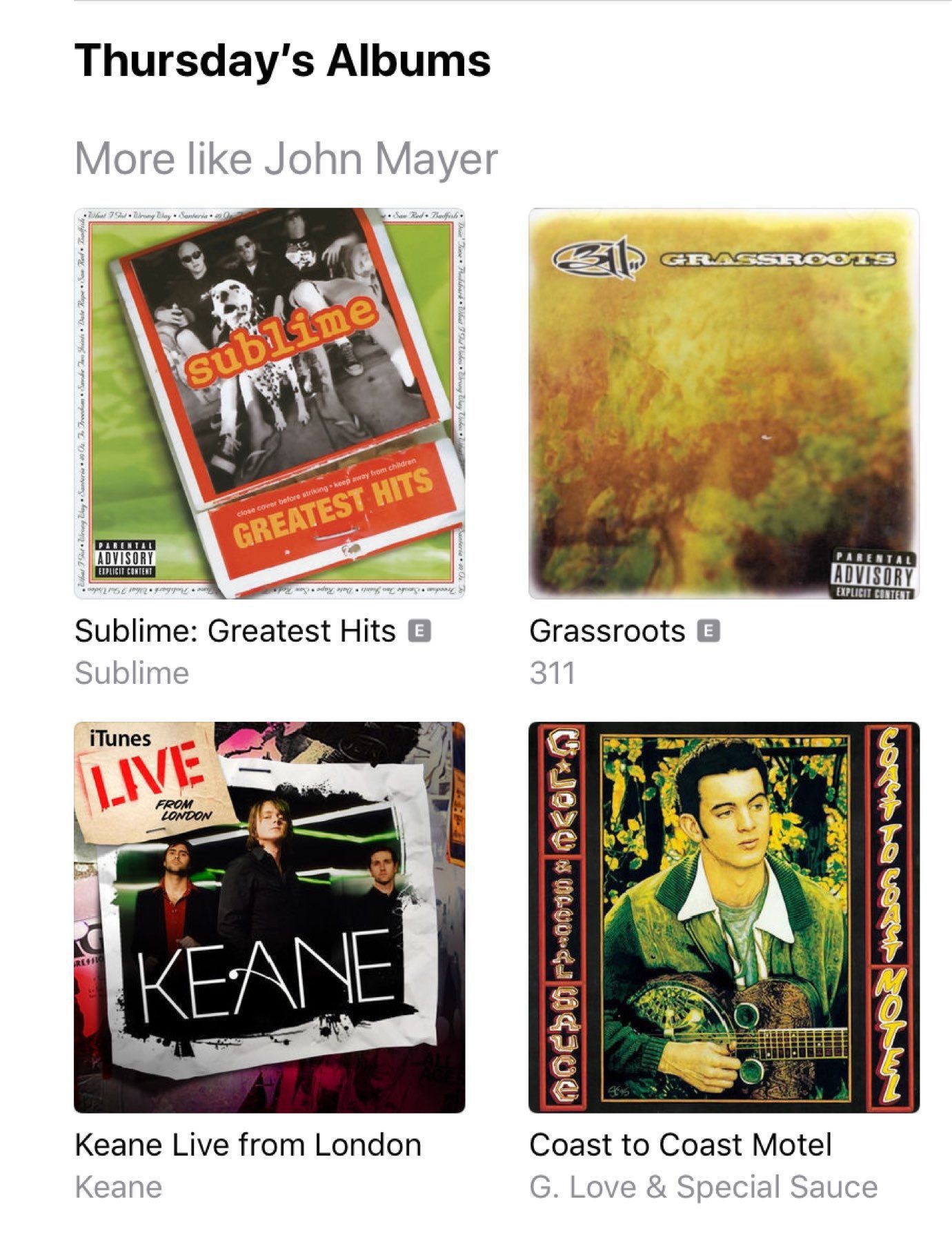 Grandpa, you were one of the best men I've known. I can't believe you've been gone for a year. I miss you every day.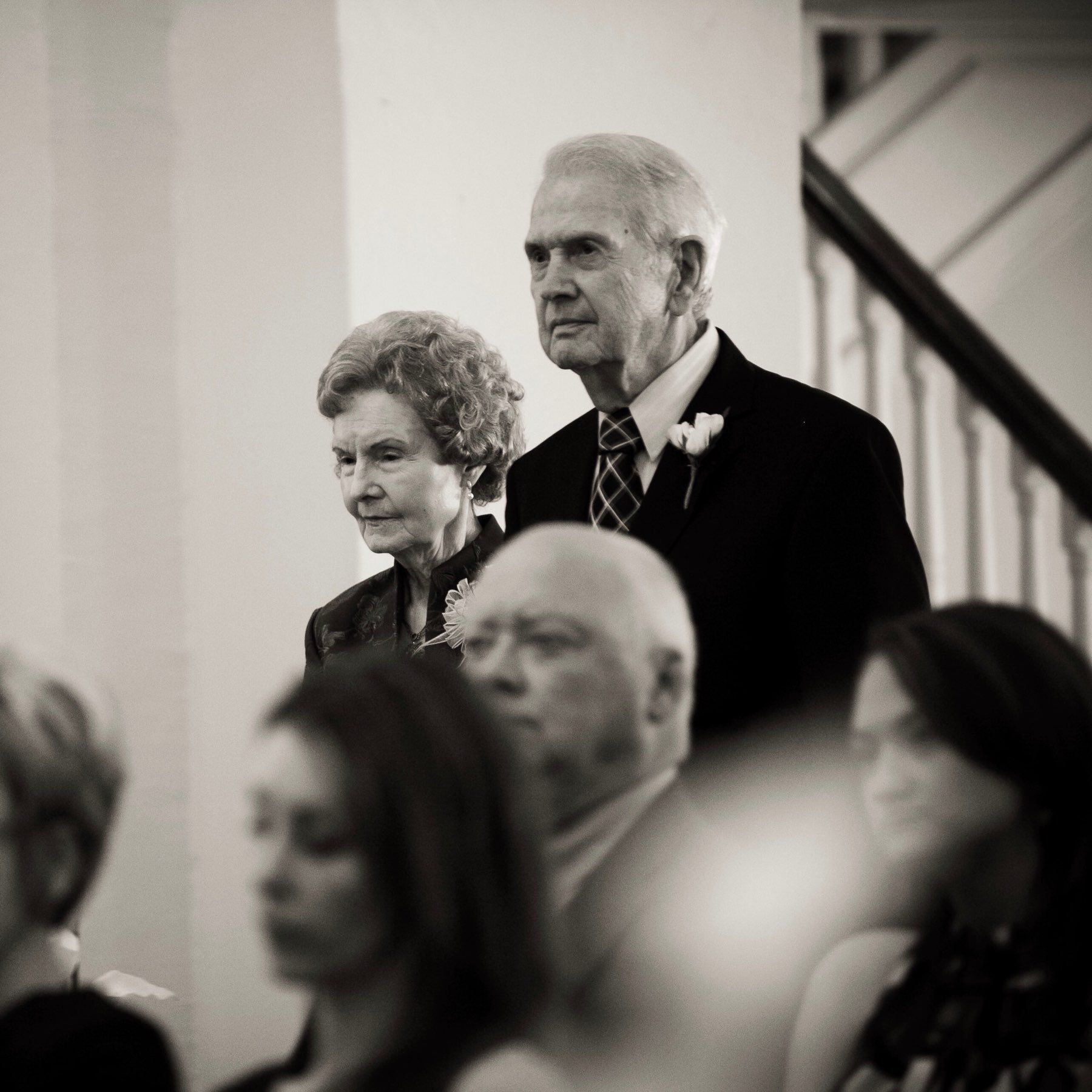 I'm attempting to install a Hugo theme on my Micro.blog hosted blog. I'm getting this error. I vaguely understand it, but have no idea how to fix it. Suggestions?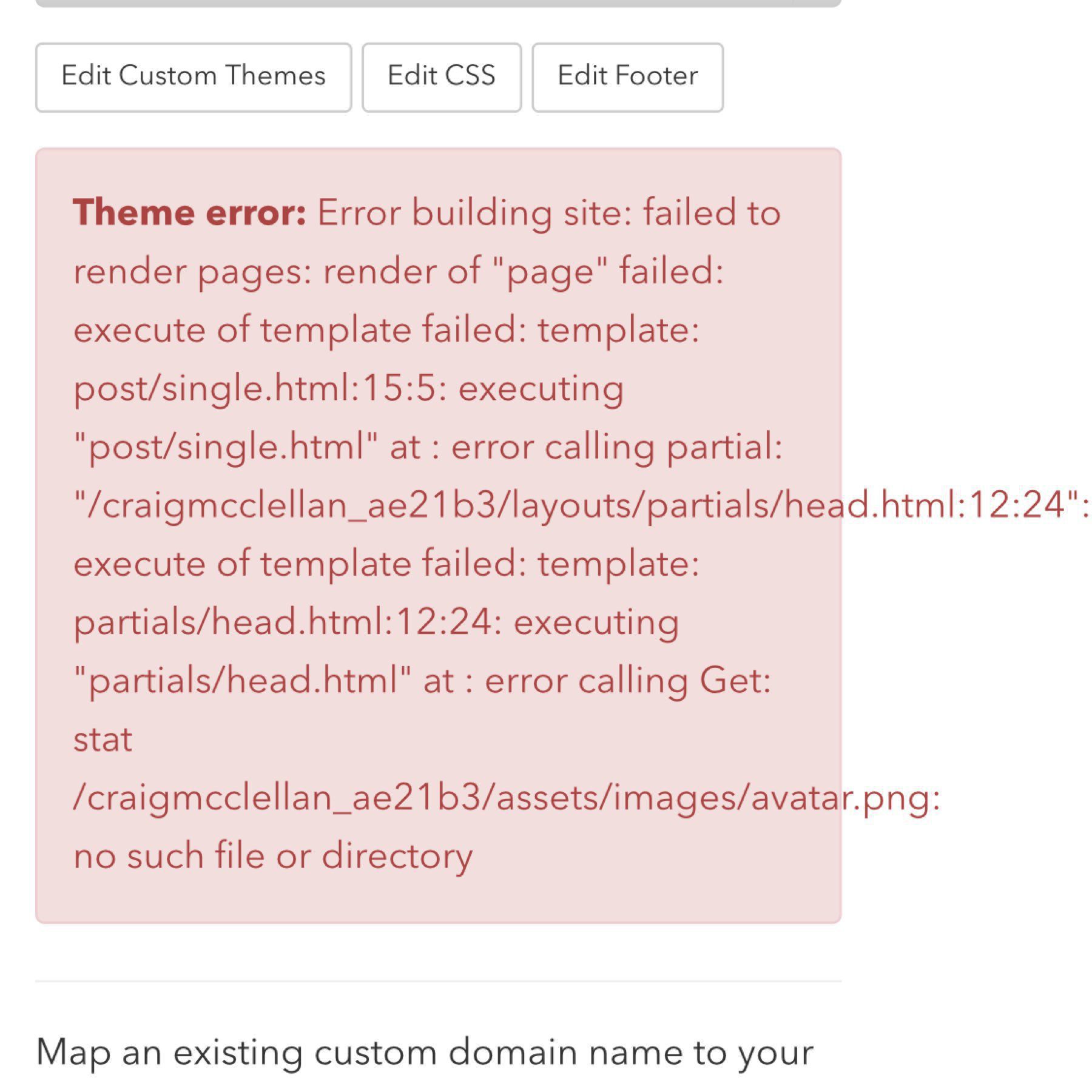 My school's annual book character parade is one of my favorite days of the year.
It still amazes me what I will do for a reward completely made up of 1s and 0s.
Come July I won't be the only guy in the house!
Today is our 3rd Annual Family Day. It's the day our girls first came to live with us, and we always celebrate with 5 Daughters Donuts. I'm so blessed to be their daddy, and am excited that this time next year, we should all have the same last name.
It's been a blast Memphis.
Memphis, you're cool.
Found in my room of this AirBnB. I think this was meant to be. War Eagle 🦅
I didn't know this morning I would be standing at the Lorraine Hotel today. I'm overwhelmed and saddened by America's history, praying for change, and trying to learn how to be part of that change.
Got rid of a few apps, and am testing out some different ones, so here's my homescreen as of today.
For Tennessee, things got weird weather-wise yesterday morning.
If all goes according to plan, we'll officially become a family of 5 in 2019 by finally adopting these two, then welcoming a baby in July! Exciting times ahead for Team McClellan.
2018
Macy hopes you're all having a wonderful Christmas Eve.
Christmas lights at Cheekwood last night, and the girls got to meet Santa.
Side note: Hopefully only a few more months of not being able to share their pretty faces. 🤞
More years than not since we got married, Laura and I have kicked off the holiday season with Andrew Peterson's "Behold the Lamb Of God" at the Ryman. It was another amazing year, and now Christmas can begin.